They say that everything is bigger in Texas, and frankly, there is a lot of truth to that. The personality. The flavors. The hotels. Bigger is also better in the nation's ninth-largest city, Dallas, which boasts a whopping 24.9 million visitors a year. Dallas offers meeting planners and attendees a chance to get a true taste of Texas by giving guests a sizable sampler of what the Lone Star State is all about. From Tex-Mex to fine art, and even a little history mixed in, this welcoming city is an ideal destination to host any group event big or small. There is only one prerequisite that essentially guarantees a successful stay in "The Big D". And what's that? To have fun, of course!
Why Dallas?
Daily average temperature of 76.7 degrees and only averages 1.3 days of snow.
Centrally located with two airports, Dallas/Ft. Worth International and Dallas Love Field, that combine to provide more than 2,200 flights daily.
Texas is a "right to work" state. This means lower event production costs resulting in more of your budget being able to go to attendee experience and engagement.
The Dallas-Fort Worth Arlington Metroplex is the number one visitor and leisure destination in Texas.
Dallas is home to seven professional sports teams and is home to more than 200 golf courses.
The Dallas Arts District is the largest urban arts district in the United States.
What's New in Dallas?
Dallas/Ft. Worth International airport opened Terminal D South, which was designed to reduce passenger stress and enhance the boarding experience. Think local eateries with contact-free pickup, interactive gaming podiums and comfortable seating.
AT&T Discovery District is now open in the heart of Downtown Dallas offering indoor/outdoor spaces for groups of all sizes. Standouts of the district include the Jaxon Beer Garden (and soon-to-follow food hall), a 104-foot media wall, and 5G/free Wi-Fi throughout.
The Texas Rangers are now playing in the new 1.2 billion Globe Life Field that features a retractable roof. This means, in addition to a snazzy new venue, enjoyable temps for attendees regardless of the season.
---
See
---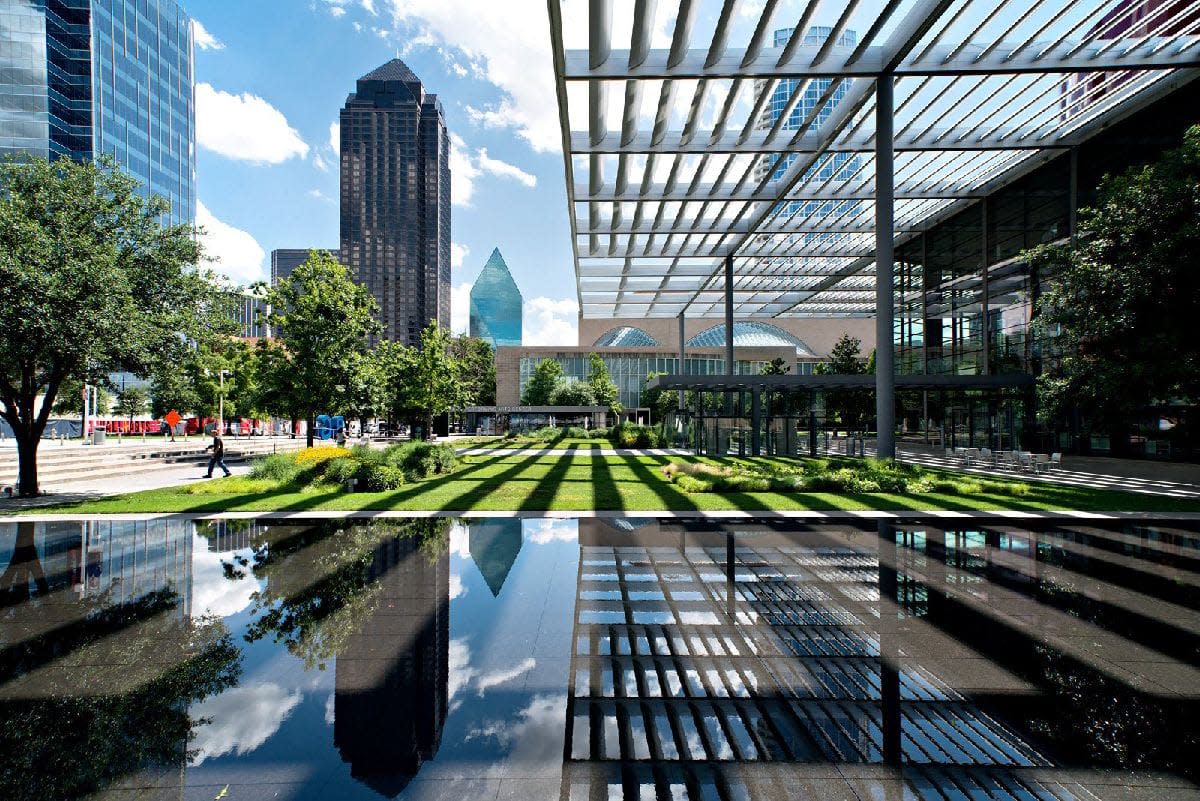 photo courtesy of Global DMC Partners
Dallas Arts District
This 118-acre attraction is the largest contiguous urban arts district in the nation. Here, visual and performing arts merge with restaurants and hotels to create a powerful pocket of the city that any attendee can appreciate. Whether groups peruse the Dallas Museum of Art via its free general admission or attend a performance at the Dallas Symphony Orchestra, attendees are surrounded by culture in every direction. Built over the Woodall Rodgers Freeway, the 5.2-acre Klyde Warren Park is also a must-see, sit, and enjoy whether it be for grabbing a bite from one of the many food trucks or for one of the many live entertainment acts that perform nightly.
The Katy Trail
A visit to Dallas is typically synonymous with sunshine and favorable temperatures. And what better way to get to know a new place than to pound the pavement? The Katy Trail, an abandoned railroad line, is now the hot spot for jogging, biking, skating and walking in the heart of Dallas. In addition to fabulous people-watching, this trail leads through picturesque parts of Victory Park, Uptown and even Highland Park along a 3.5 mile-loop. Locals know to stop for a beer on the patio at the Katy Trail Ice House.
AT&T Discovery District
New to the Downtown Dallas scene, the AT&T Discovery District celebrates innovation in a way that makes it totally unique to any other area in town. Sustainability is key, with 100 percent of this district being powered by wind energy. Attendees can enjoy the district's fully accessible spaces, whether dining at Jaxon Texas Kitchen and Beer Garden or enjoying special programming at a plethora of pop-ups.
For more activities and ideas ask your ALHI GSO about working with Global DMC Partners
---
Do
---

photo courtesy of Global DMC Partners
JFK History Tour
A must for history buffs that find themselves near one of the most infamous landmarks in American history. Attendees can sign up for one of many tours offered to learn and ultimately pay respects to a president that was taken tragically in downtown Dallas. Pro tip: begin or end the tour at the Six Floor Museum at Dealey Plaza.
Dallas Arboretum & Botanical Garden
A Dallas delight regardless of the season, this 66-acre spectacular is home to 11 lush display gardens set along the banks of White Rock Lake. This is an ideal way to spend a nice day strolling for an hour or two among a variety of flowers and trees, alongside other nature enthusiasts. From small retreats to corporate meetings of up to 500 people, the Dallas Arboretum & Botanical Garden is a picturesque option for getting the group together both inside and out.
Perot Museum of Nature and Science
Groups can utilize the Perot Museum of Nature and Science for an evening of exploration, either on a tour or on their own. The museum can host anywhere from 25-1,500 people, privately. Exhibits range in subjects from sports to a science spotlight on COVID-19. A stop here would not be complete, however, without picking a featured exhibit or film and learning something new.
For more activities and ideas ask your ALHI GSO about working with Global DMC Partners
---
Eat
---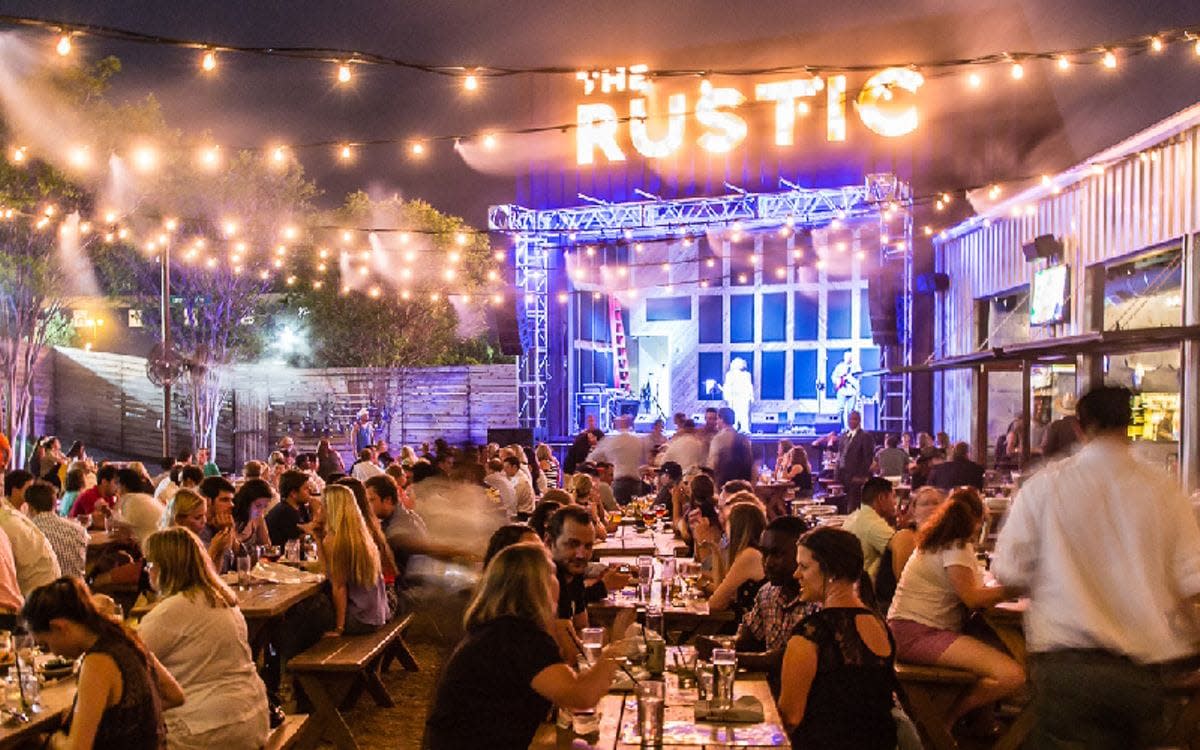 photo courtesy of Global DMC Partners
The Rustic
The Rustic is a quintessential Dallas restaurant, replete with a backyard full of picnic tables and side bars serving guests while live music fills the air. In addition to the A+ ambience, the menu is chock-full of local favorites like hot chicken and cheese, quail and chorizo empanadas. This is also a prime spot in Uptown to enjoy an iced-cold beer.
Terry Black's BBQ
Whether you like it sliced or chopped, this Deep Ellum destination serves up mouthwatering meat paired with a selection of sides, such as mac-n-cheese, cream corn and green beans--a combo fit for a real cowboy. And unlike a lot of barbecue joints that essentially are standing-room only, this spacious spot has a variety of private dining options in addition to a reservable rooftop beer garden that boasts views of the Dallas skyline.
El Fenix
To come to Dallas and not enjoy Tex-Mex is the equivalent of a child going to Orlando and not visiting Universal Studios or Disney. To call it a missed opportunity would be an understatement. And although the options are endless, why not dine at a Dallas establishment that has survived the almighty test of time? This restaurant has been around for over 100 years and as it grows, so do the authentic flavors. The downtown location not only is it close to many of the best hotels in the city, but it also has a dreamy rooftop perfect for private parties.
Al Biernat's
This Oak Lawn staple has become synonymous with locally sourced steaks and martinis in a sophisticated setting. Owner Al Biernat is dedicated to giving customers an unforgettable experience, whether it be a big or small party, and has even expanded his menu to accommodate vegan customers who want a great meal while mingling with their meat eating friends. Pro tip: Don't skip the coconut cream pie when dessert rolls around.
For more activities and ideas ask your ALHI GSO about working with Global DMC Partners
---
Stay / Meet
---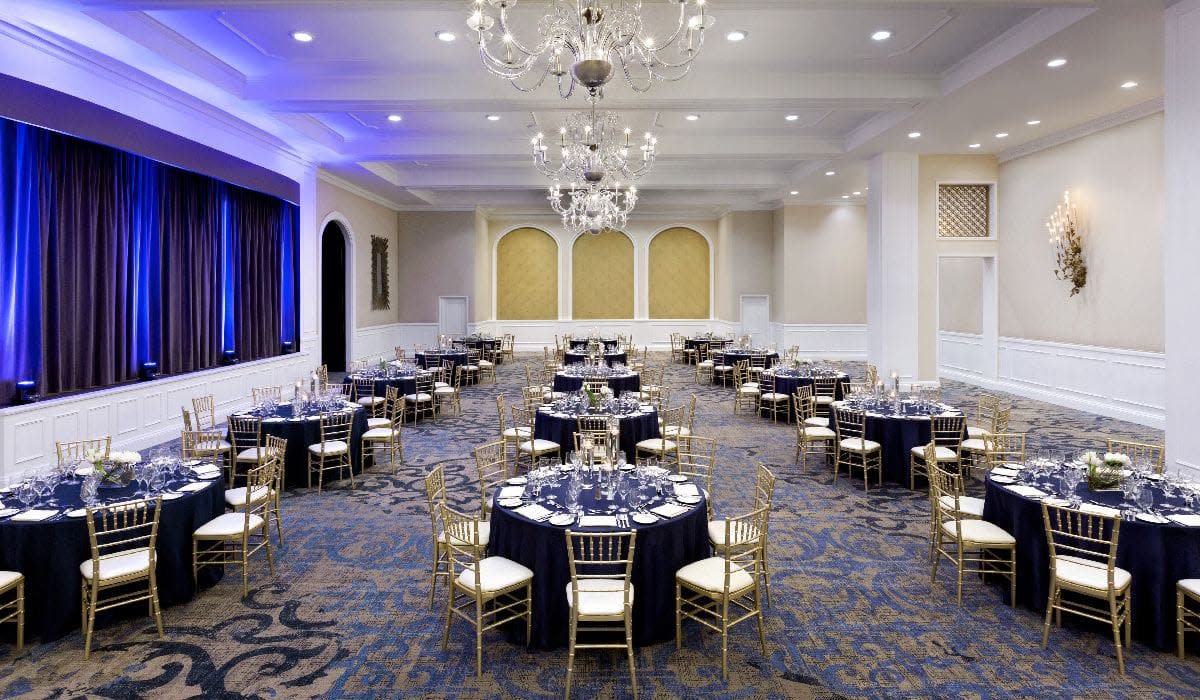 Located conveniently within the downtown Dallas Arts District, the Fairmont Dallas has been a go-to for meeting planners and vacationers alike for over 50 years. With 70,000 square feet of meeting space, options are aplenty whether planning an over-the-top outing or an intimate dinner party experience. The hotel offers 545 guestrooms conveniently located just minutes from Dallas Arts District, Uptown and Downtown as well as high-end shopping and dining.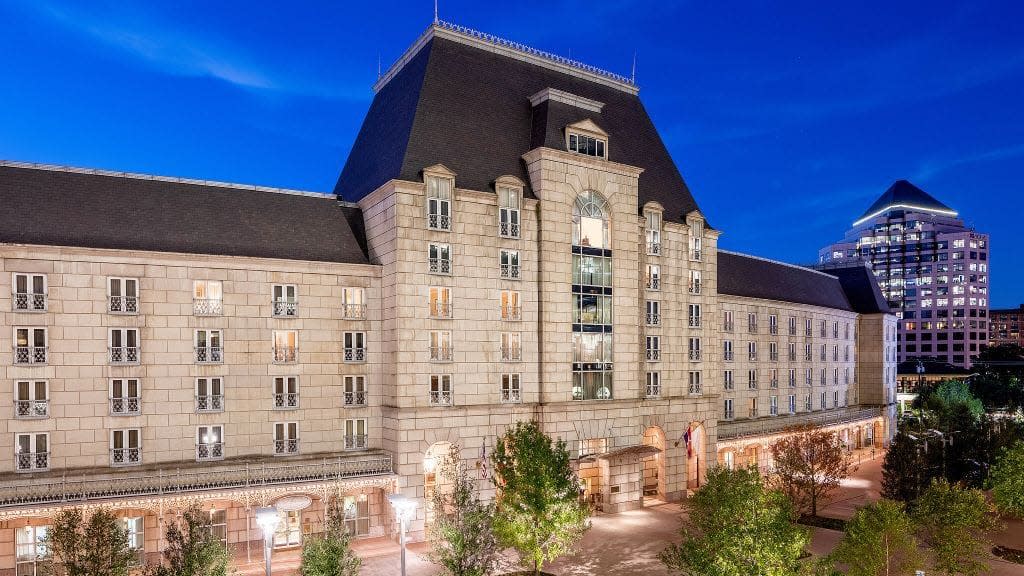 Pulling up to this Uptown hotel feels like you are instantly transported to the most elegant of stays in Paris. This European luxury pairs with Dallas charm to create an experience that has been one of the best in town for more than 30 years. Coming off a $33 million dollar renovation in 2018, guests can enjoy the reimaged guestrooms, spa, and fitness center, in addition to high-end dining at restaurants like Nobu and Beau Nash. From ballrooms to boardrooms and everything in between, the more than 20,000 square feet of indoor meeting space is a magnet for groups.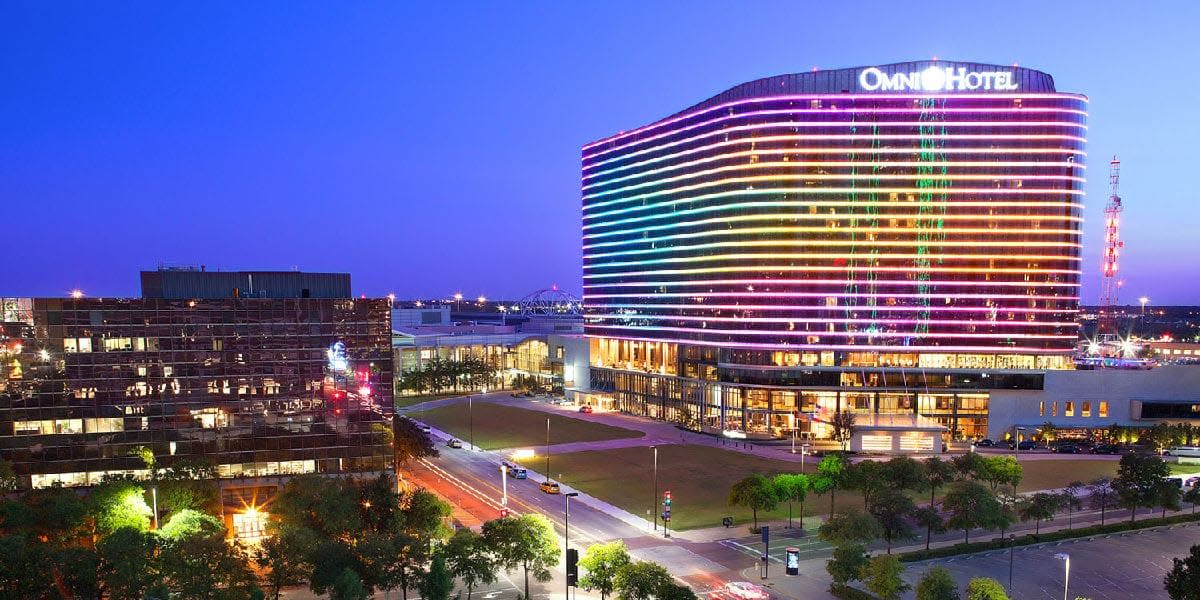 Joined by a sky bridge to Kay Bailey Hutchinson Convention Center, this LEED-Gold Certified hotel takes everything is bigger in Texas to new heights, offering more than 2.1 million square feet of meeting space. The Omni Dallas Hotel, known for its customer service, is also renowned for offering some of the biggest hotel suites in the city. Groups can also enjoy its delicious dining offerings and an exceptional spa, all within the heart of Downtown Dallas, and just minutes to hip neighborhoods including Deep Ellum and Uptown.

In search of a space that is just downright different from the typical business travel destination? This Design District dazzler impresses with modern accommodations matched with timeless, top-notch amenities. Boasting stunning views of the Dallas skyline, the Virgin Dallas Hotel has 14,000 square feet of reimaged event space, including a Secret Garden, Adult Playground and poolside pre-function space at The Pool Club, which is a hub for Dallas' hipster set when it is open as a rooftop lounge. There is no shortage of personality and flair throughout the hotel, so don't forget to meet in the Funny Library for a latte and some laughs.