Epic English writer Samuel Johnson's observation in 1777 that "when a man is tired of London, he is tired of life" rings true to this day.
Few cities can equal the depth of London's treasure trove of global icons. Aspiring cabbies spend up to four years acquiring "The Knowledge" of London's labyrinthine streets and its thousands of landmarks. Big Ben and Buckingham Palace. Harrods and Hyde Park. Parliament Square and Piccadilly Circus. The West End and Wembley Stadium.
Pulsing with creative energy, the city's world-class cultural credentials also include its globe-spanning dining scene and five-star hospitality, such as The Langham, London, Europe's first "Grand Hotel" from 1865, while group venues run the gamut from classic to cutting-edge.
This irresistible package for meeting planners and delegates is back on order as COVID-19 restrictions have eased. As Rachael Boraston, Head of Destination, UK for London & Partners explains, the pandemic pause has only sharpened visitor appetite for London's enticing provisions.
"We champion our abundance of experiences, activities and points of interest as a key selling point," Boraston said. "That discovery piece is really important because you simply cannot see or get to know London in one visit. We find that business and leisure travelers alike always leave wanting more, which is such a positive for generating return visitation. And sentiment is strong right now, especially from U.S. travelers."
Amid an improving climate for inbound travel, London's operators are embracing hybrid and virtual solutions to keep international delegates aligned with, attuned to, and immersed in the experience of London as a destination. At the same time, venues, hoteliers, and industry partners are already gearing up for a robust return to safely managed events.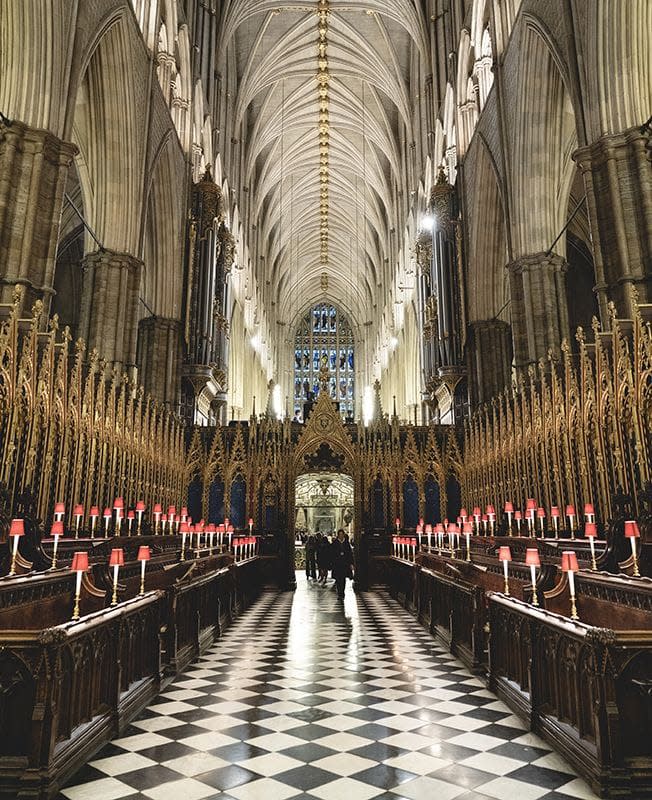 Westminster Abbey
"From a domestic standpoint, in-person meetings and live events are making a steady comeback," said Boraston. "Attendance numbers are healthy, the atmosphere is positive, and most tellingly perhaps, the feedback has been near-ecstatic. The industry was booming in London before the lockdown, and as we actively encourage people to come back for business events, our supplier community is adopting a 2019 attitude amid strong desire and demand for face-to-face engagement and experiences."
Oxford Economics also forecasts a major resurgence, according to a new economic impact research report published in September 2021 commissioned by pro-cities advocacy group Cities Restart. The U.K. business events industry, valued at £19.4 billion (USD$26.7 billion) in 2019, will increase 43 percent to £27.6 billion (USD$38 billion) by 2026.
International customers are a key factor in the equation. The report estimates that international inbound delegates will contribute six times the value of domestic delegates, or £1,078 (USD$1,483) versus £180 (USD$247) per person.
However, the exuberance, at least for now, is appropriately cautious and rational.
"As we scale up to larger conventions, conferences and events, the emphasis is on meetings with a purpose," continued Boraston. "That means smaller, higher frequency meetings as people who were furloughed, working remotely, or unable to travel for the last 18 months are now convening and engaging again. London & Partners is also in synch with corporate groups looking to prioritize sustainability and CSR programs and initiatives."
In this context, she added, "London's myriad venues and diverse product set allow planners and organizers to easily organize a series of events that offer different experiences each time. As always, London can be whatever you want it to be."
Returning delegates will discover an even more welcoming, vibrant and interconnected city courtesy of major redevelopment and transportation infrastructure investments. Developers are focused on repurposing historic buildings and regenerating abandoned districts into vibrant new living, working and entertainment communities, according to Boraston, adding to the wide variety of group options.
"We can help planners and organizers find virtually anything in London to weave into the story they want to tell with their meeting or event, or experience they want to create," Boraston said.
Why London:
As a world financial capital and global hub of technology and innovation, London offers high-quality expertise across a wide range of sectors.
Venue options continue to evolve and expand, with more than 1,000 diverse facilities and 140,000-plus hotel rooms across the city.
London is one of the world's best-connected cities, with six international airports, Eurostar connections to mainland Europe, and superior walkability and public transit options.
Offering thousands of unique experiences, London retains traveler interest and inspires repeat visitation.
Comprising a cultural melting pot of 233 different spoken languages, London's districts and boroughs offer at true sense of inclusion and community.
What's New:
Twenty minutes from the City, ExCel London is the capital's largest conference facility. Housing London's International Convention Centre, the venue is planning a 25 percent expansion of continuous event space for completion by 2024. Announced for May 2022, Swedish supergroup ABBA is debuting a revolutionary digital concert series at the new purpose-built ABBA Arena in Queen Elizabeth Olympic Park. London-based studio Stufish, long-time stage designer for the Rolling Stones and other major acts, is creating the portable 3,000-capacity venue.
The Great Bell (Big Ben) inside the 177-year-old Elizabeth Tower is scheduled to chime again in 2022 following a major renovation that includes restoring the tower's clock hands to their original Prussian blue.
World-famous retail thoroughfare Oxford Street is being partly pedestrianized under a £150 million (USD$206.3 billion) redevelopment plan scheduled for end 2021.
The new 60-mile Elizabeth line is under construction and will run from Reading and Heathrow in the west through central tunnels across to Shenfield and Abbey Wood in the east. When it opens next year it will offer stops at 41 stations and serve 200 million people a year.
Battersea Power Station once produced one-fifth of London's electricity, including powering the Houses of Parliament and Buckingham Palace. Today, the landmark is the centerpiece of a visionary £9 billion (USD$12.3 billion) multi-use regeneration project. Transformation of the Station itself will include a 2,000capacity event venue and 18,500-square-foot food hall.
---
See
---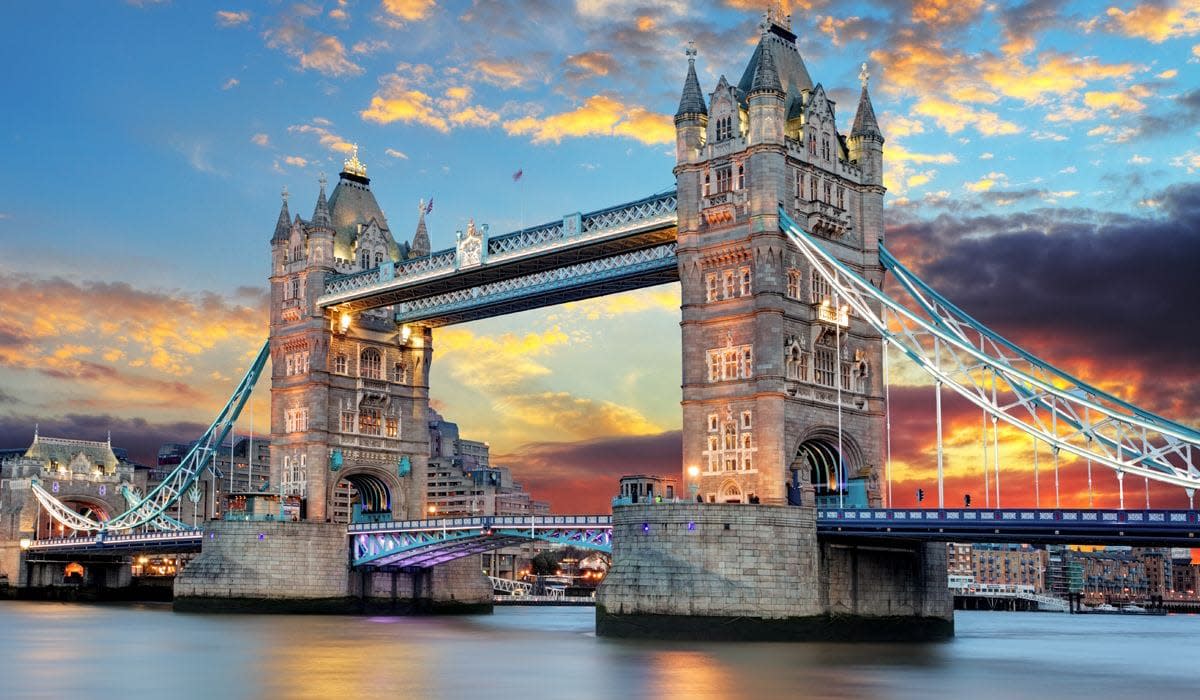 Tower of London
Constructed in the 1070s by William the Conqueror after he took the English crown in 1066, this legendary citadel on the banks of the River Thames is the original guardian and repository of England heritage. Exclusive tours include the Ceremony of the Keys. Led by Yeoman Warders, or Beefeaters, this nightly securing of the main gates is an unbroken 700-plus year tradition. Dazzling, too, are private morning or evening viewings of the Crown Jewels. Vaulted in the Tower under armed guard, items from this nationsignifying Royal Collection of 23,578 gemstones are still used in royal ceremonies today.
Westminster Abbey
Founded by Benedictine monks in A.D. 960, this UNESCO World Heritage treasure has hosted every coronation since 1066 along with royal weddings and state occasions. In its current form since 1245, the Abbey offers daily services and is the final resting place of more than 3,000 souls. Signature burials include 17 monarchs; notable Brits such as Charles Darwin, Charles Dickens, Isaac Newton, and Stephen Hawking; and the world's first Unknown Warrior tomb. The Abbey's hallowed Gothic trappings are also a singular stage for corporate events and private tours. Rentals include The Queen's Diamond Jubilee Galleries, 13th-century Cloisters and 900-year-old College Garden for summer events.
The View from the Shard
At 1,016 feet, The Shard is Western Europe's tallest building. Conceived as a "vertical city," the striking 95-story tower integrates offices, residences, restaurants and bars, and the View from the Shard. Offering unobstructed 360-degree, 40-mile views across the London skyline and beyond, this triple-level indoor observation deck, incorporating a partial open-air viewing deck on Level 72, is also Western Europe's highest vantage point. Levels 69 and 72 are available for exclusive 350-capacity event rentals, with customizable options ranging from breakfasts to evening receptions.
For more activities and ideas ask your ALHI GSO about working with Global DMC Partners
---
Do
---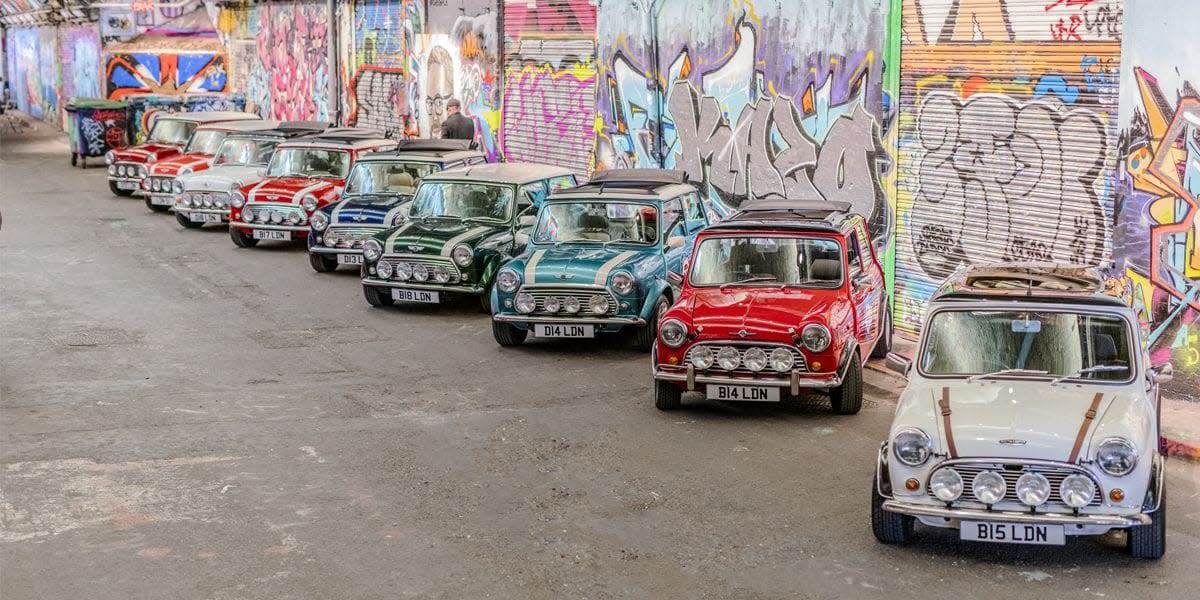 smallcarBIGCITY
Immortalized in a legendary car chase sequence from the 1969 Michael Caine film classic The Italian Job, the Mini Cooper, introduced in 1959, remains an enduring icon of the British automobile industry. Founder Robert Welch, the "Chap In Charge," and his "quintessentially English" guides offer a range of exciting driving experiences. Tours include Landmarks of London, Live Like a Local, and the Rock'n'roll expedition with a Beatles twist. Thrilling teambuilding adventures include an Italian Job-themed treasure hunt around London for up to 30 participants.
Up at The O2
From the biggest names in rock to large-scale conferences and events, 20,000-seat O2 Arena is London's "superstar" venue. The excitement extends to exhilarating daytime, sunset, and twilight climbs up and over the O2's domed roof for spectacular 360-degree cityscape views from the 171-foot-tall peak. Groups of up to 30 can book a private climb with a personal guide for the 90-minute experience. Upgrades include dinner at select O2 restaurants and a cocktail master class.
Royal Botanic Gardens, Kew
Less than 30 minutes from central London with easy access by road, rail, and Tube, Kew Gardens offers a verdant oasis away from urban bustle. Home to over 50,000 living plants, London's largest UNESCO World Heritage Site delights the senses at every turn. Venues and attractions include the iconic Palm House, Great Pagoda, 59foot-tall Treetop Walkway, and 14,000-tree Arboretum. Rental spaces include the Nash Conservatory. Originally built at Buckingham Palace, this stately glasshouse was relocated to Kew in 1836.?
For more activities and ideas ask your ALHI GSO about working with Global DMC Partners
---
Eat
---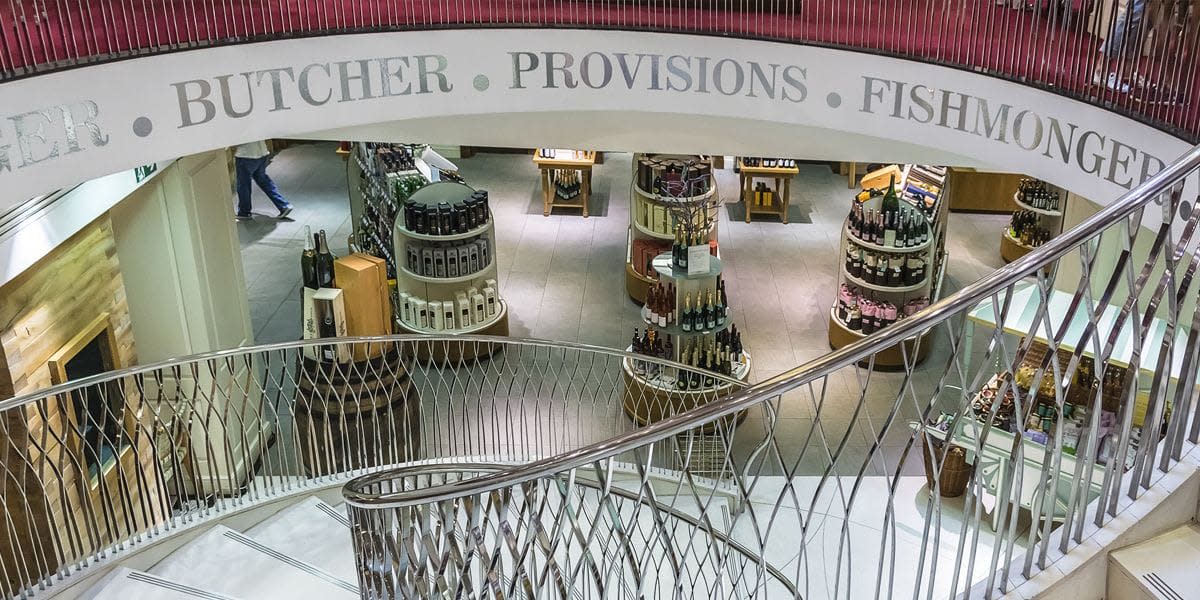 photo credit: dbrnjhrj - stock.adobe.com
Fortnum & Mason
Few British tea temples are as steeped in heritage and flavor as the Diamond Jubilee Tea Salon at Fortnum & Mason, London's epicurean crown jewel since 1707. Opened in 2012 by Queen Elizabeth II in her 60th year as reigning monarch, the room was originally an apartment for the founding Fortnum family. For an expertly curated taste of the timeless tradition of afternoon tea or private dining and events in three dedicated spaces, Fortnum's is absolutely fabulous for groups. Afterward, peruse the Food Hall and other departments in this Piccadilly purveyor's palace.
Mayfair
Nestled between Hyde and Green Parks, ritzy Mayfair has dining star power to match. Hélène Darroze at The Connaught is one of a pair of three Michelin-starred restaurants in London helmed by women. Named World's Best Bar for 2021, The Connaught Bar features the famed Martini Trolley. Relocated from Chelsea, two Michelin-starred Le Gavroche transformed the British dining scene in 1967. At playful art-inspired Sketch London, groups of eight can dine privately within Pierre Gagnaire's three Michelinstarred Lecture Room + Library. Michelin-starred in 2018, Sabor (flavor in Spanish) tantalizes with Andalucían tapas, meats roasted in a Castilian asador (wood-fired oven), and Galician seafood.
Go to Markets
Originated in 1014 on the south bank of the Thames, Borough Market is London's oldest food market. Consisting of three main areas comprising larger producers and merchants, smaller specialist producers, and street food traders, the Market, open seven days a week, is surrounded by complementary restaurants, bars, and shops. Housed in a former 1836 arched railway viaduct, Maltby Street Market is an atmospheric weekend destination in southeast London for quintessential British street food and provisions.
For more activities and ideas ask your ALHI GSO about working with Global DMC Partners
---
Stay / Meet
---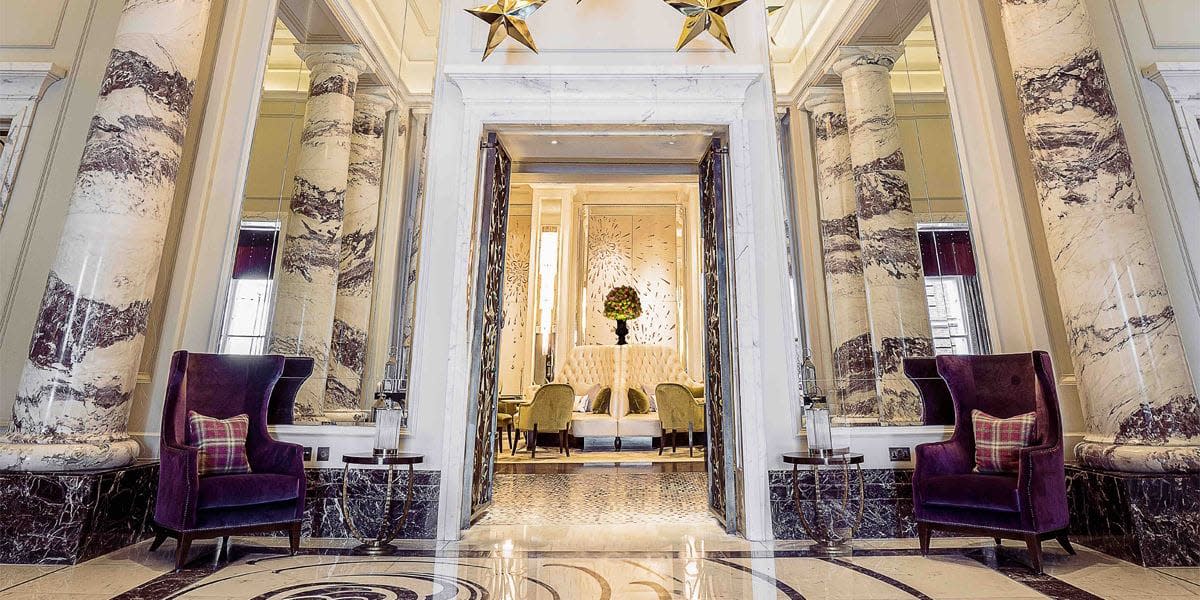 Opened in 1865, London's original grande dame counts Mark Twain, Sir Winston Churchill, and Arthur Conan Doyle, who set several Sherlock Holmes tales here, among its famous guests. Luxurious accommodations include 339 rooms and 41 suites, headlined by the coveted six-bedroom Sterling Suite. Elegant event spaces include the Grade II-listed Grand Ballroom and 200-capacity Courtyard Garden. The centerpiece Palm Court first popularized the tradition of afternoon tea in Victorian times. The chic Artesian bar is world-class, and The Wigmore is a British pub serving craft beers, wines and elevated pub style cuisine. Located on Regent Street in the heart of the West End theater district, the hotel is close to scenic Regent's Park and the alluring Fitzrovia, Marylebone and Bloomsbury neighborhoods.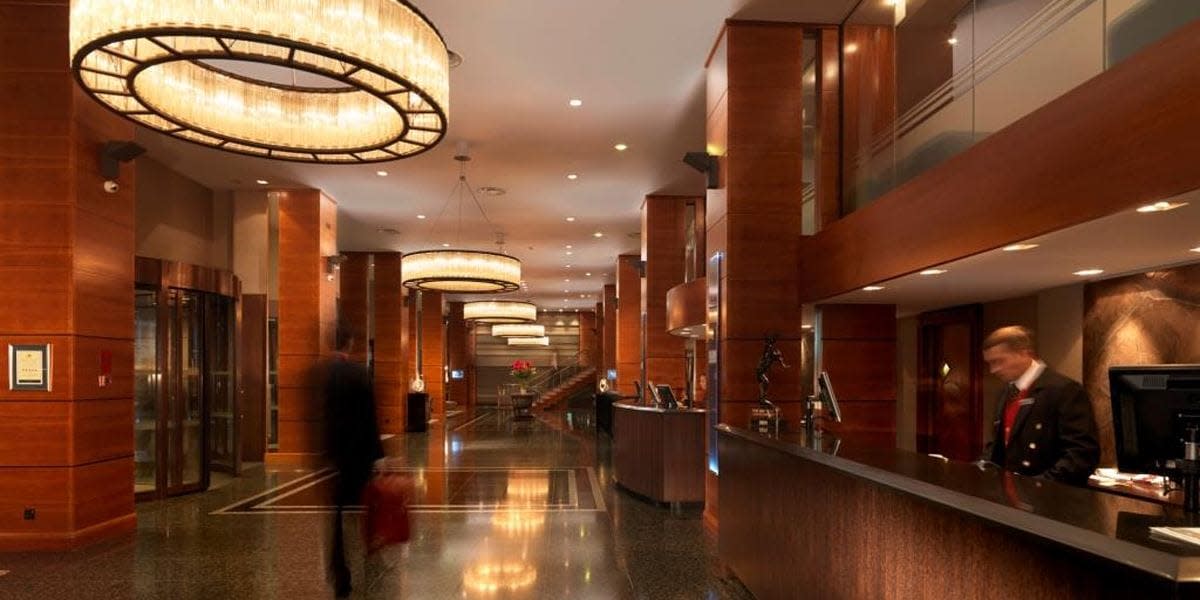 Location is also a strong suit for this sophisticated 394-room, 17-suite property, which famously hosted the reception to celebrate England's World Cup victory in 1966. Set beside the gorgeous public Kensington Palace Gardens and overlooking Hyde Park, the hotel is near major attractions including High Street Kensington, the Royal Albert Hall and the Natural History Museum. The five-star appeal extends to distinctive conference and event hosting in 10 well-appointed and flexible spaces. Stunning skyline views from the rooftop fine-dining Min Jiang restaurant are matched by the wood-fired Beijing Duck and other authentic Chinese dishes. Advantageous transportation links include a 30-minute transfer from Heathrow Airport.