The federal mask mandate for travelers on U.S. airlines has ended.
Less than two weeks after meeting professionals gathered for Global Meetings Industry Day with a sense of optimism about the recovery of business meetings and events, a federal judge in Florida struck down the national mask mandate, ruling that the U.S. Centers for Disease Control and Prevention overstepped its authority in issuing the original order on which the Transportation Security Administration directive was based.
With that ruling, the last major mask mandate ended as the TSA announced it would no longer enforce the mandate and a planned extension that was set to take effect through May 3 would be rescinded. Almost immediately, most U.S. airlines and many airports announced that masks are now optional for travelers.
For business meetings and events, an industry forged around the value of that most basic human desire, face-to-face interactions, the news comes after nearly all other mask mandates have ended, a key discussion point when meeting professionals met for GMID, an annual event devoted to advocacy around the value that business meetings, trade shows, incentive travel, exhibitions, conferences and conventions bring to people, businesses and communities.
Launched in 2016, this year's GMID was arguably the most important as meeting professionals and the industry face a daunting task of not only rebuilding but casting new strategies in a world forever changed by the COVID-19 virus.
"There is a wave of optimism in the business travel sector," said Tori Emerson Barnes, Executive Vice President, Public Affairs and Policy, for the U.S. Travel Association, the national, non-profit organization representing all components of the travel industry. "Business travelers are eager to get back to meetings and events. That was evident in data last year but became even more apparent starting with CES (the Consumer Electronics Show in Las Vegas) in January and has continued with the success of the recently concluded SXSW (South by Southwest in Austin). When folks get together, they are so much more productive and happier. I can tell you that firsthand.
"Meetings and professional events are being conducted safely and quite simply put—if you are not engaging in professional business meetings and events, you're not optimizing your competitiveness. Companies and industries that continue to invest in business travel, despite economic downturns, generally experience greater growth and increased profits in the long run."
That message was emphasized on GMID for an industry ready to move past the era of masks. Mandatory in virtually every public setting for the last two years, mask mandates have all but ended; masks are still required in places such as hospitals, senior citizen centers, health care facilities, schools or other locations as determined by local governments and entities. In many locales, private businesses can still enforce protocols.
As masks mandates are ending and the virus entering an endemic cycle, new challenges arise, yet, through it all the need for face-to-face meetings has only intensified.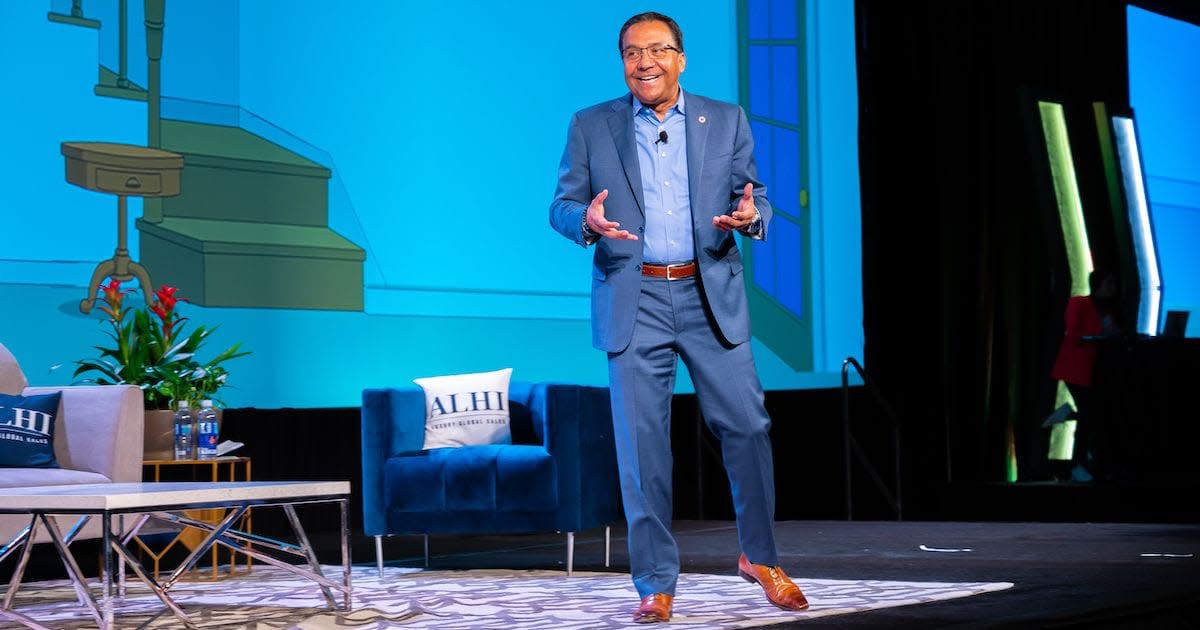 "We are seeing a tremendous demand that came roaring back as we are starting to see some clarity after the past two years," said Michael Dominguez, President and CEO of ALHI, a global sales organization for meetings, incentives, conventions and exhibitions. "I am amazed to see the resiliency of our industry and the enthusiasm for human connection. We were never wired as human beings to be as physically isolated as we were in 2020 and 2021."
The resiliency will be tested the remainder of 2022 as the impact of inflation, labor and compression are among the key issues facing meeting professionals.
Here's a deeper look at those three issues.
Labor Shortages Continue to Stifle Recovery
Leisure and hospitality jobs remain 9% below pre-pandemic levels, according to the U.S. Bureau of Labor Statistics. After falling to roughly half of pre-pandemic levels in April 2020, leisure and hospitality employment recovered about half of its losses from that year. Most of the remaining losses were recovered in 2021, but employment remained 11% below 2019 levels by year end, and at -9% in February 2022. An equivalent of 1.5 million jobs are still lost, and while job openings have grown, there are not enough workers to fill them.
Barnes said U.S. Travel and the industry are pressing the Biden administration to increase the cap for H-2B visas, the program that allows employers to temporarily hire non-immigrants to perform non-agricultural labor or services in the U.S. The employment must be of a temporary nature for a limited period such as a one-time occurrence, seasonal need, peak-load need or intermittent need.
"But it cannot stop there," Barnes said. "Quite frankly, we need an overhaul of the system and a bipartisan approach to meaningful changes to bringing international talent into our jobs in a more meaningful way. Not having employees is just as damaging as not having customers."
She said that for every 100 jobs open, only 58 unemployed people are looking for work.
Martha Sheridan, President and CEO of the Greater Boston Convention and Visitors Bureau, is co-chair of the Meetings Mean Business Coalition, a group comprised of organizations across the meetings and travel community which came together after the 2008 economic crisis with a focus to grow the influence and importance of business travel, meetings and professional events. She said the labor shortage is having an impact across the entire hospitality sector.
"For event venues and restaurants, labor issues continue to be felt acutely," she said. "The entire industry has suffered from a shortage and we cannot precisely predict when it might recover to a pre-pandemic level.  We are doing our best to develop campaigns that essentially market the value proposition of our industry to prospective workers, encouraging them to join a sector that thrives on camaraderie and personal connections, and also affords a ladder for upward mobility."

Education, Communication Key to Coping with Inflation
One trip to the grocery store or to fill up the vehicle on gasoline tells the story of inflation. From ground beef to boneless chicken breast, eggs, coffee and potato chips, all cost more. The Consumer Price Index increased 0.8% in February on a seasonally adjusted basis after rising 0.6% in January, according to the U.S. Bureau of Labor Statistics. Over the last year, the all-items index increased 7.9% before seasonal adjustment with increases for gasoline, shelter, and food the largest contributors.
Airfare is up as well, expected to increase 7% monthly through June according to the Consumer Airfare Index Report.
"The planners intuitively understand the inflationary pressures particularly around F&B and need our help as a hotel community in socializing these impacts with their stakeholders," Dominguez said. "The impact both short term and long term will remain consistent, and the geo-political implications of the Ukrainian conflict will be long lasting and will reset export and import expectations.
"With Russia being the largest wheat exporter in the world, sanctions in place will require a realignment."
Increases in steel (79% above average) and lumber (36% above average) will impact in the exhibition space as the industry uses those materials to build.
"We aren't economists, but we buy milk and gas like everyone else and given the role that transportation and goods play in the travel and hospitality sector we know that this issue, just like the labor issue, will impact the timeline of recovery," Sheridan said.
Barnes added that while inflation in travel may be at a 40-year high, face to face is critical for the industry's recovery and growth.
"We cannot rebuild the sector on Zoom," she said. "The industry should highlight the value that's derived from convening together, particularly following long periods of absence —including deeper connections to business contacts, education and training opportunities, access to key information through informal conversations, and improved company morale and job fulfillment."
She said that in the domestic leisure sector, Destination Analysts found that 62% of Americans continue to say that travel will be a high budget priority over the next three months, despite the higher costs.
"This is something that we will be watching very closely—pent up demand is strong right now, but we need to remain agile," Barnes said.
Meetings planners should be looking to book ahead and lock in their meetings and events. Still, the keys to managing through inflation at this point are education and communication.
"It is important to stay aware of what is happening with costs so that planning can remain pointed and strategic," Dominguez advised. "Communication is critical in the fact that communication with your hotel partners on what they are experiencing with costs at their specific hotel and/or region as so many have moved to a local/regional purchasing program."

Compression and Secondary Markets
With travel restrictions going away, meetings are on the rise and meeting planners are faced with a problem: compression. Multiple groups are scrambling for space and the space is already booked by events already scheduled in advance and that remain on the books or by events that have been shuffled and rescheduled due to the pandemic.
The result is meeting planners are having a difficult time finding space, and when they find space, it's more costly, particularly around increased room rates.
"Planners likely need to adjust from a two- to three-month range of planning to four-to-six-month range of planning for larger event, at a minimum," Barnes said. "As Covid-era restrictions continue to sunset, hotels and event venues will not be competing for business, organizations will be competing for the space. Developing relationships with local DMOs will be key for destination and event planning."
Sheridan is witnessing the problem first-hand in Boston, where the destination features iconic sports stadiums, attractions, and museums, eclectic food halls, theaters and breweries, and entertainment venues "all chomping at the bit to recover this vital market segment."
"Our hotels are trying to accommodate all business that can fit inside their walls, creatively pursuing new concepts for what they can make work, but it's really a destination-wide approach to how we can promote our assets and find the venue spaces that work for all parties," she said.
There are options to consider. Meeting planners can look at secondary markets where demand has traditionally not been as competitive. ALHI is also working with planners to showcase available room nights at its member properties each quarter.
Another twist is that there is some space in major metro markets awaiting a more robust return of business and international travel. In some cases, while the major metro areas have space as citywide, international and business travel is not completely back yet.
U.S. Travel is advocating for action at the federal level to help international and business sectors recover, specifically pre-departure testing requirements for inbound international travelers.
"Time is of the essence as international inbound travel will continue to be stifled and we will miss out on attracting big international conferences, meeting and events if we don't shift quickly on this arcane policy," Barnes said.
Sheridan is optimistic on the future for an industry and said meeting professionals must remain vigilant.
"Much of what is discussed above—labor shortages, venue availability, supply chain and inflation issues—collectively impact the return of the meetings industry and the overall revitalization of the travel and hospitality sector," she said. "Our sector has developed safety protocols to protect against the spread of COVID-19. This is an industry where people want to see each other smile so the mood is one of optimism and excitement as we move into a late pandemic world where masks can come off."