The journey to the altar is often stressful for couples, but an island wedding is one way to alleviate some of the worry.  
An island resort destination wedding can offer advantages such as great weather and even lower costs in a romantic setting. It's also a way for the couple to focus on the big day while the resort takes care of every need, according to Hola Weddings' reasons to have an island wedding.  
Here are five ALHI properties ideal for island weddings: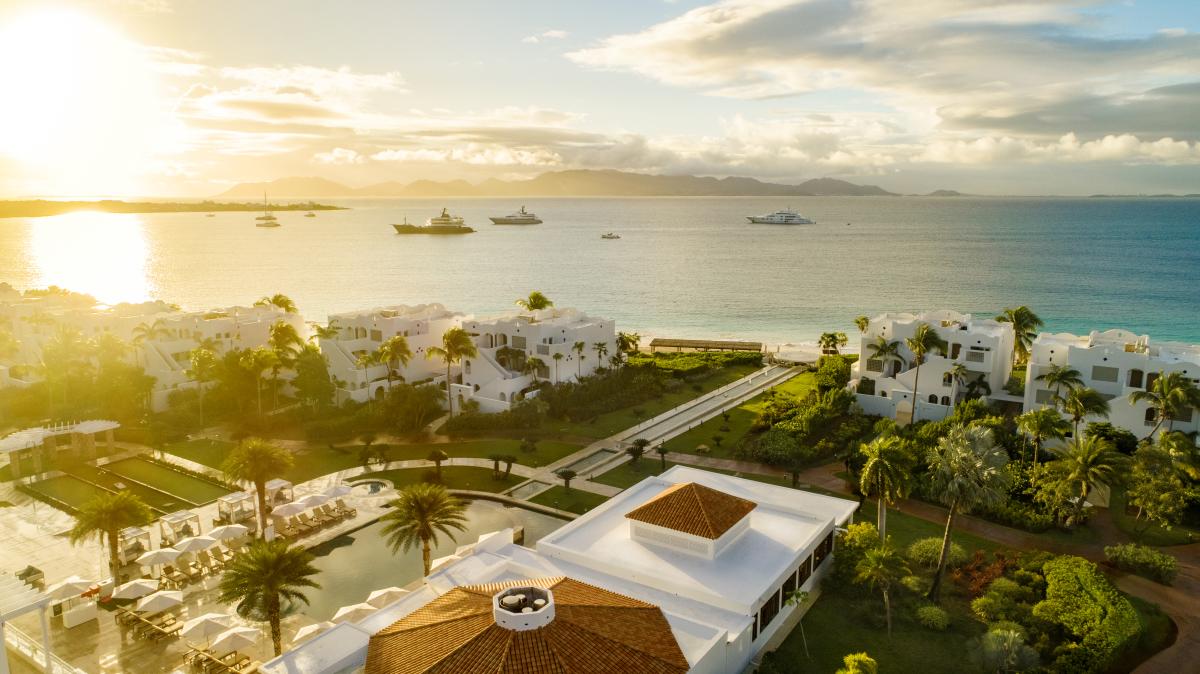 Whether the desire is for beachside or bayside, Aurora Anguilla Resort & Golf Club offers more than 20 options for anything from intimate to large weddings. The island of Anguilla is different from many Caribbean spots. There's an embargo on large cruise ships, casinos and high-rise hotels, allowing visitors to enjoy up the beach and clear, coral-filled sea. 
On the beachside, there are ballrooms, a pool deck, penthouse patio, hydroponic lawn and gardens, and of course, Rendezvous Beach. On the Merrywing Bay side, lawn, pool deck and beach options are available. Other options include D Richard's restaurant and lawn and the clubhouse.  
For wedding parties, Aurora has a golf course and offers Hobie Cats, fishing and boat excursions, pickleball, yoga, spa days and wine discovery classes. 
The resort also offers weekly charter air service from and to Westchester, N.Y., accommodating up to 60 people per flight.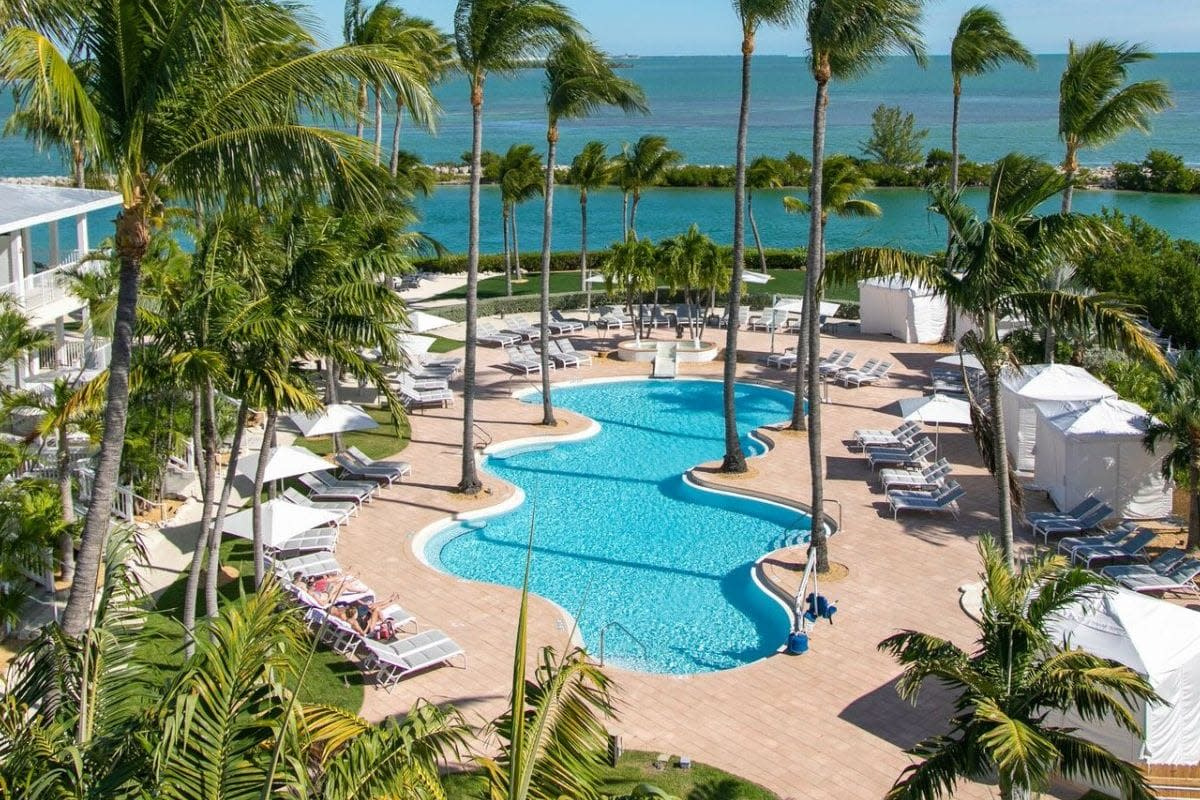 Hawks Cay in the Florida Keys offers Caribbean wedding vibes without leaving the U.S., plus a short drive from many southern Florida airports. In addition to more traditional beachside, bayside, poolside and lawn weddings, Hawks Cay has four "experiential weddings."  
How about a catamaran wedding on the sea on the 49-passenger Helios? Or the couple could make a grand entrance for a seaside wedding on paddleboards from the lagoon or Hawks Cay Marina. 
There's also a wedding party fishing derby, during which the boat captain will conduct the ceremony at the Coffins Patch Sanctuary Preservation Area, or offshore at Duck Key where the catch is served up on the docks of the marina. Couples can also invite a unique guest if they choose the Dolphin Deck overlooking the Atlantic Ocean—bottlenose dolphins that may jump for joy after the "I dos" are said. 
Some activities offered for the wedding party include the fishing charter and catamaran, spa days and a farewell brunch.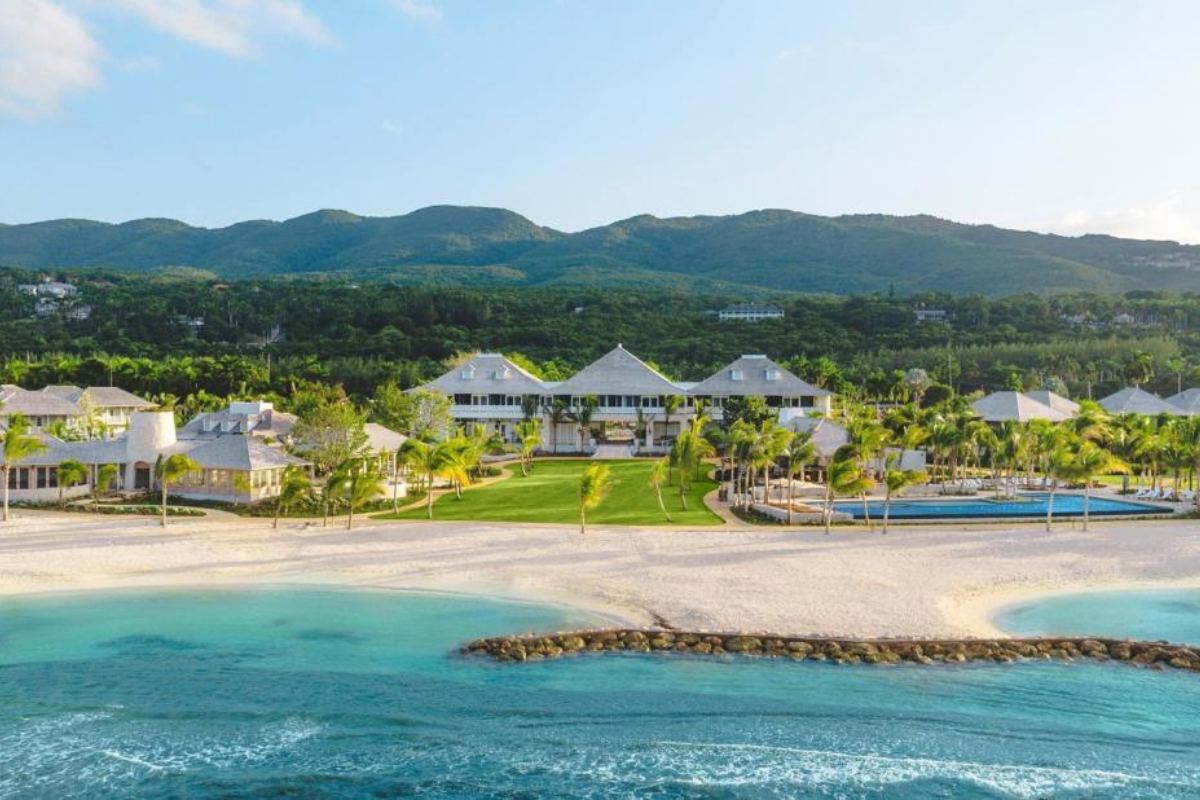 Located on Sunrise Beach in the Caribbean Sea, Half Moon Jamaica, has more than 400 acres on its property that can host any type of wedding, from simple intimate beach vows or garden ceremonies to large affairs with more than 500 guests. The resort, rated No. 1 in Jamaica by Forbes' Travel Guide, also works with couples who want to celebrate their ethnicity with a cultural ceremony. 
Sunrise Beach boasts spectacular sunsets for large beach weddings, while the Sunset Beach Gazebo can accommodate a couple or a couple with just a few guests. 
Seagrape Terrace is an indoor-outdoor venue, while the Royal Pavilion has an expansive lawn with views of the beach. The 4,600-square foot conference center can handle a large crowd, with several small rooms available for more intimate weddings or receptions. 
Activities available to wedding parties include a beach bonfire; rum tastings; mixology, dancing and painting classes; spa and wellness days; deep sea fishing; and catamaran cruises.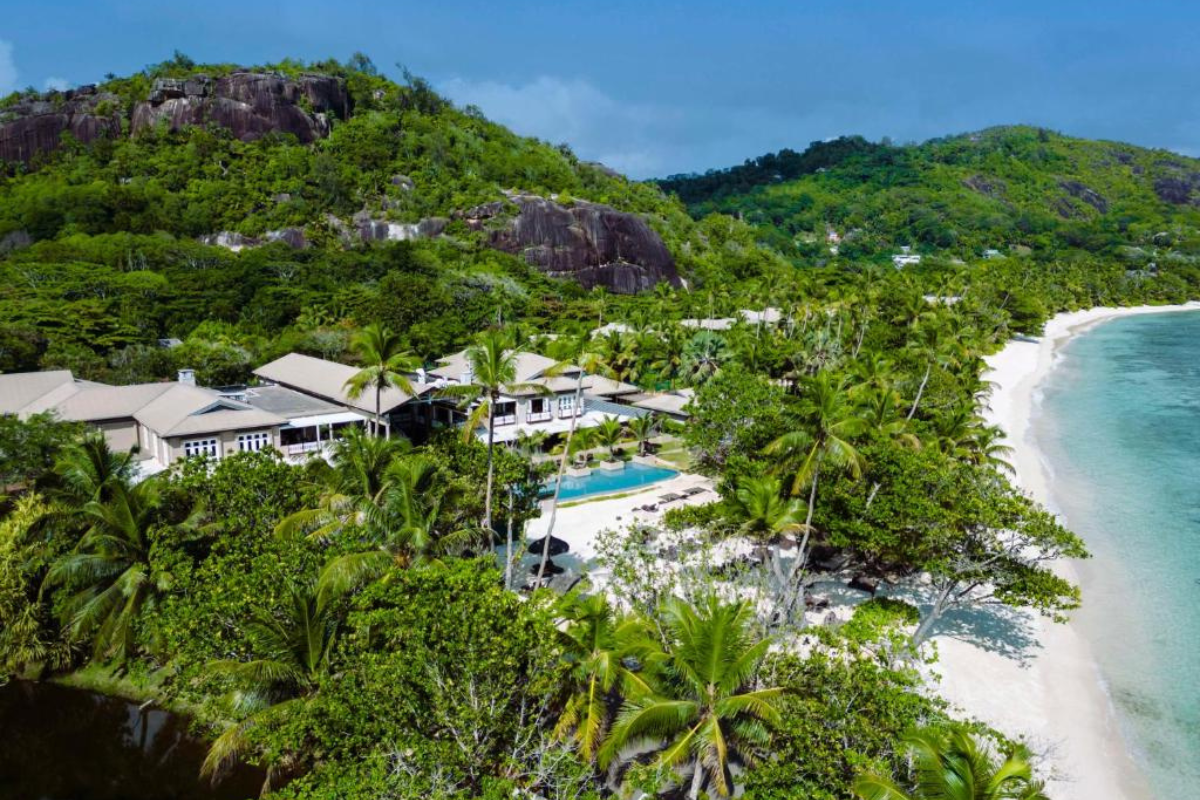 Seychelles is considered one of the world's most beautiful and romantic destinations for weddings. Kempinski Seychelles Resort Baie Lazare on the island chain's largest island of Mahé offers a secluded and scenic yet accessible venue. 
One option is for couples to exchange vows in a barefoot beach wedding after arriving by helicopter at the resort's helipad. 
The resort offers an experienced wedding planner, cuisine from four bars and restaurants, spa treatments, the use of a wedding officiant, two witnesses if needed and assistance with legal requirements to legalize the marriage. A civil marriage in Seychelles comes with a decree issued by the Seychelles High Court and is legally recognized worldwide. 
The hotel can cater for wedding parties of up to 100 guests at the beach. The lagoon and ballroom are available for larger parties. There's also a proposal package that could include a candlelight dinner on the beach or a picnic followed by a hike through the jungle to the top of "Mount Kempinski" to pop the question.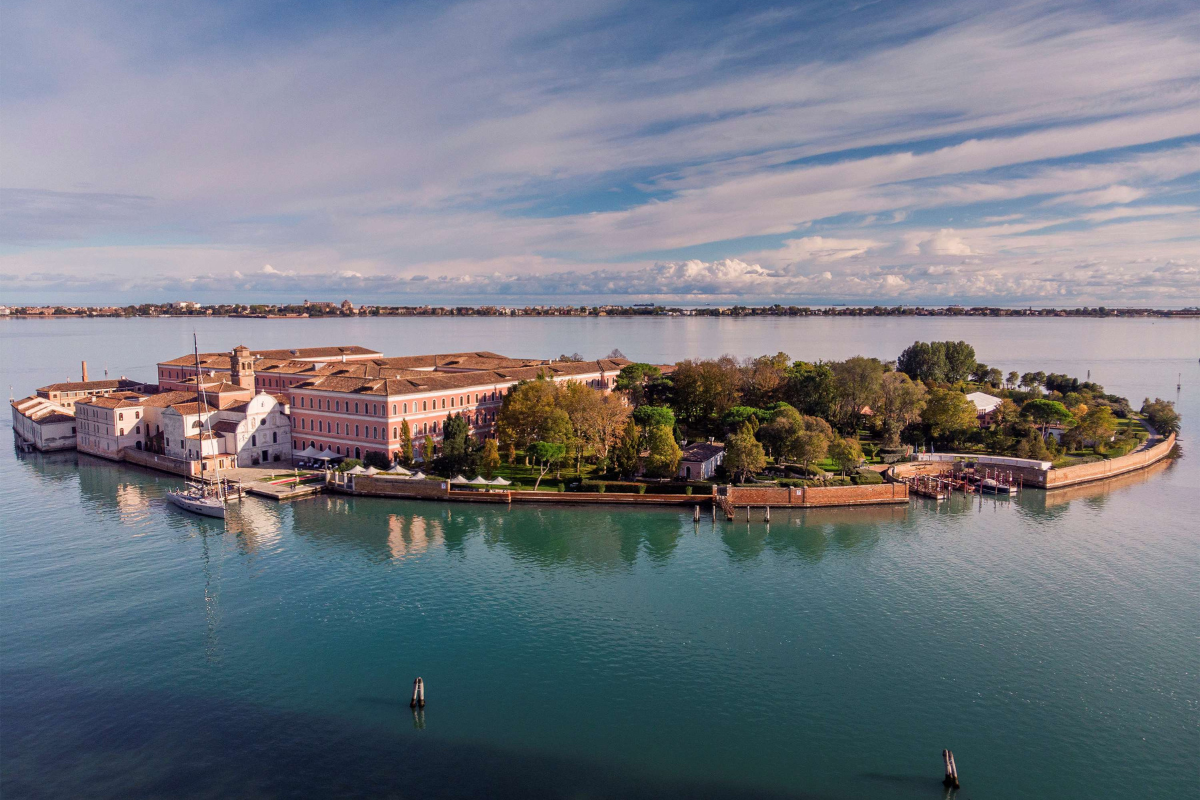 The tranquil and secluded island in the heart of a lagoon is home to San Clemente Palace Kempinski Venice, a historic venue on an island outside Venice that can be a spectacular backdrop for an Italian luxury wedding. World Travel Awards has named the resort Best Wedding Hotel and Best Luxury Wedding Resort. 
San Clemente Island was settled in 1131, when Venetian merchant Pietro Gattilesso paid for construction of a church and lodging for adventurers. The simple Romanesque style church was dedicated to Pope Clement I, patron saint of mariners. In 1643, Venetians funded a new chapel inside the church that still exists today.  
Reached only by boat, San Clemente has a series of beautifully restored monastery buildings, the 12th-century chapel and nearly 15 acres of ancient gardens, courtyards, and terraces with views of Venice for both weddings and receptions. Traditional ceremonies may be held in the church or in the Mediterranean gardens. 
The property offers pre-wedding spa treatments inspired by the perfumery traditions of Venice at the Merchant of Venice Spa.  

Learn more about Destination Weddings by ALHI.