According to a 2022 wedding study by The Knot, just 14% of weddings are "small, or under 50 guests." Luckily for those couples, there are many hotels around the world perfect for intimate weddings, including these four ALHI Members: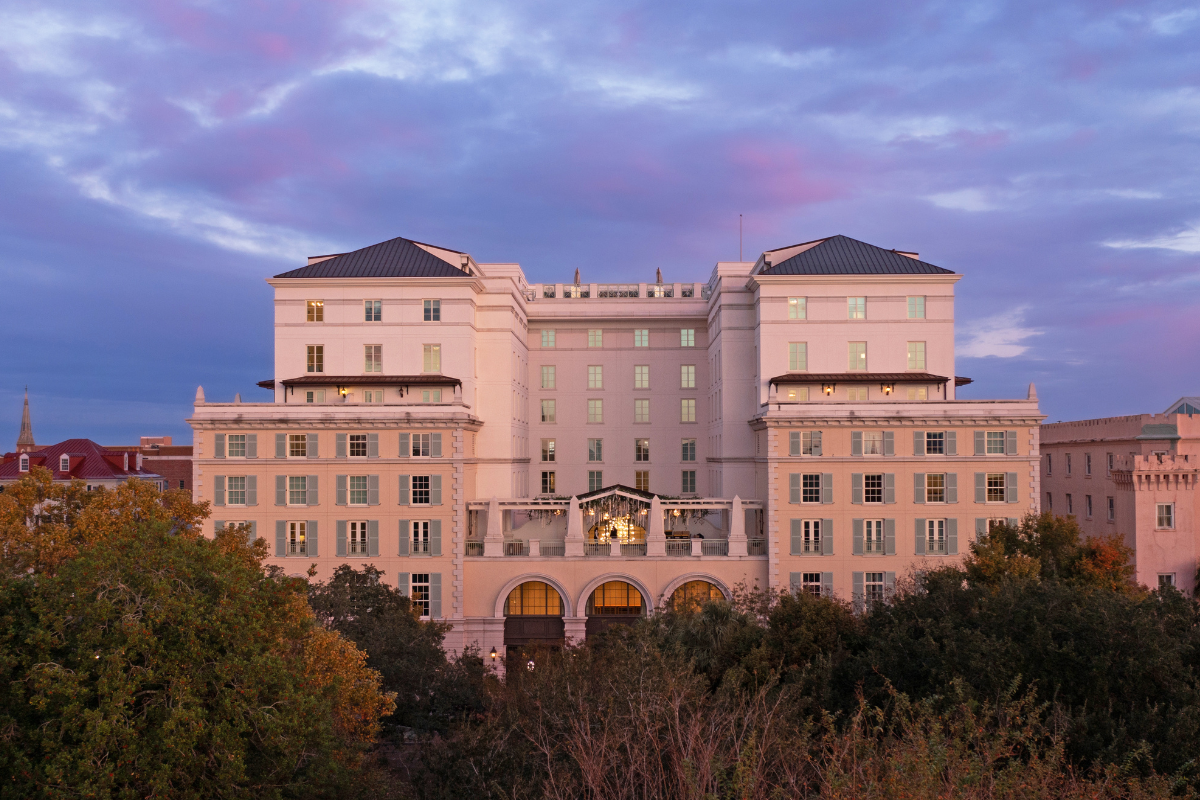 Charleston native Michael Bennett built his first hotel in 1990. After nearly two decades of property development, he was ready to put his name on what he envisioned as the most luxurious hotel in his hometown. Hotel Bennett opened in 2019, and instantly hit the top of Conde Nast Traveler's Readers' Choice Awards list.
The hotel is located on what was once the Charleston County Library; the library's quiet intimacy lingers in the property, with repurposed soft pink marble and books in every room. Hotel guests can carry a book up to Fiat Lux, the rooftop bar, and spend the day lounging in a private cabana with only a concierge bearing cocktails to disturb the peace.
Couples can wed in the private dining room on the first floor, with space for just sixteen guests, then feast at Gabrielle, the hotel's coastal-inspired restaurant. The party continues in the private sixth-floor King's Club on a wraparound terrace overlooking Marion Square, a colonial-era greenspace.
Finish the festivities with a Debutante—cognac and vintage champagne—and a slice of Camellias Cake in one of the hotel's pedestal tubs. It's an intimate wedding day, Lowcountry-style.
 
At 21 square miles, the archipelago of Bermuda isn't big, but The Loren at Pink Beach has created an oasis of privacy for hotel guests in just eight acres of Atlantic Ocean frontage.
Its famous pink beach, tinted by the reddish shells of microscopic coral insects, is nestled into the hillside, accessible only to hotel guests. A mix of villas, suites and an eight-bedroom residence are all ocean-facing. A bride and groom could spend days sipping potent rum swizzles in the immersion pool, overlooking the coast. If they feel more energetic, there's a Sisley Paris spa, personal fitness trainers, a private tennis court and vinyasa yoga sessions for two.
Weddings on the rotunda roof of the hotel's Pink Beach Club feel both intimate and expansive, surrounded by sky and sea. The space is available rain or shine; hurricane-proof windows roll into place in stormy weather.
Michael Douglas and Catherine Zeta-Jones are developing Ariel Sands, the resort-next-door, but The Loren guests aren't likely to bump into them. Once you're at Pink Beach, it's hard to leave.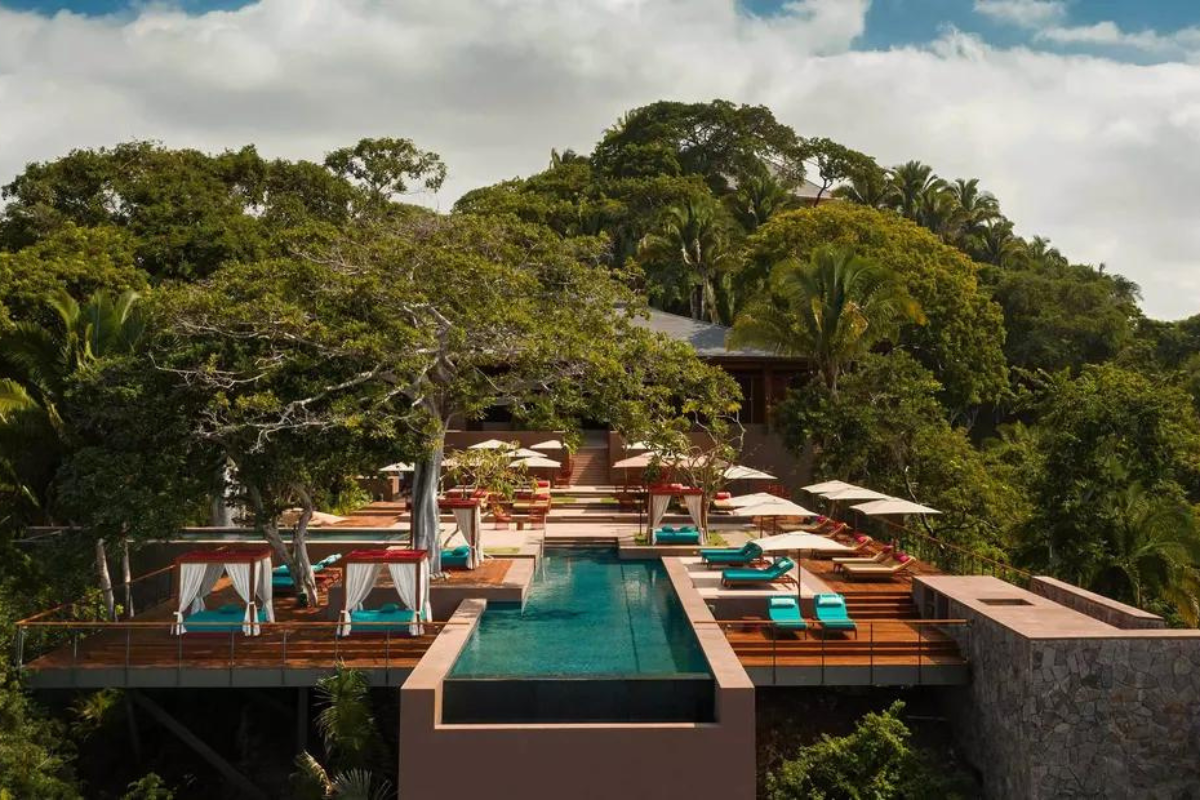 Guests of One&Only Mandarina fly into Mexico's Puerto Vallarta airport and are greeted with a cold Colimitas beverage and coconut confectionery cocadas. Things only get sweeter from there.
One&Only Mandarina is the definition of privacy. It's located on the Pacific Ocean, surrounded by the Sierra Madre mountains, tucked into dense rainforest. Wisely, owners filled the resort with treehouses, up to 40 feet high, with floor-to-ceiling windows, skylights above the beds and plunge pools. The jungle landscape provides natural privacy for each room.
Brides who marry at One&Only Mandarina have a ready-made aisle in the form of a jetty curving out over the ocean. Receptions at Carao, the hotel's cliffside restaurant, replace wedding cake with buñuelos (fried dough fritter), and champagne with a mezcal tasting that ranges from potent to . . . more potent.
Couples can go on butterfly excursions with One&Only Mandarina's resident biologist, hike to view rock carvings by the Cora and Huichol cultures, ride horses on the beach or detoxify together in a temazcal (sweat lodge). Of course, there's also doing nothing at all. Nothing at all, in the treetops of a rainforest with a Paloma in hand, is hard to beat.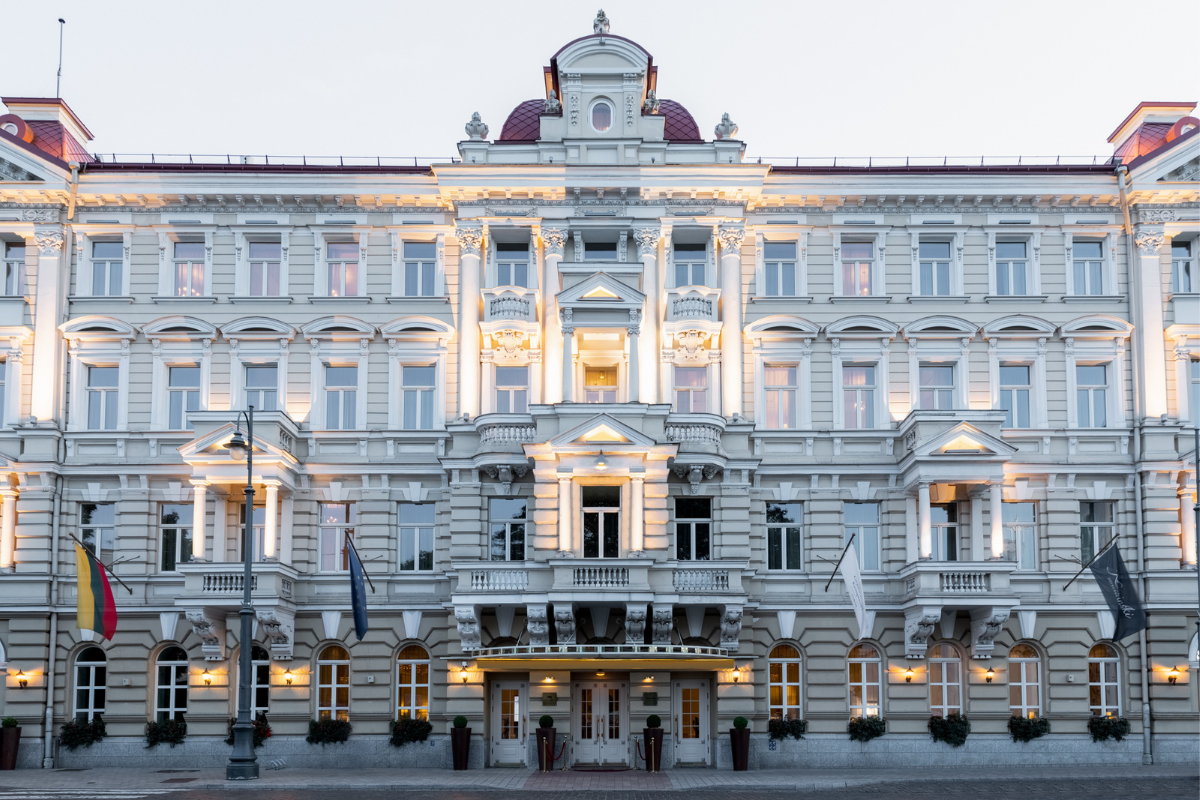 There are 87 Kempinski luxury hotels in 35 countries around the world. The first Kempinski resort opened in 1897. The company's central European property is Lithuania's Grand Hotel Kempinski Vilnius, across from a cathedral older than the company itself.
In the 14th century, Lithuania was the largest country in Europe. It shows in Vilnius' buildings, a mixture of gothic, Renaissance, baroque, neoclassical and medieval architecture. The hotel's structure includes fragments of a 16th century defensive wall.
Couples considering marrying at Vilnius cathedral need to know that brides must have covered shoulders. They might also consider a rue wreath for the bride, a Lithuanian tradition. A reception at Grand Hotel Kempinski Vilnius' Telegrafas restaurant begins with warm towels for all, followed by venison from the Samogitian forest and svilpikai (potato dumplings). Black Perigord truffles and caviar boost the meal to wedding level.
When the party moves to Dukes Gastrobar, guests can toast the happy couple with midus (mead), beer or vodka. A few 'na zdravi!' cheers, a slice of tree cake and the celebration is complete.
Learn more about Destination Weddings by ALHI.