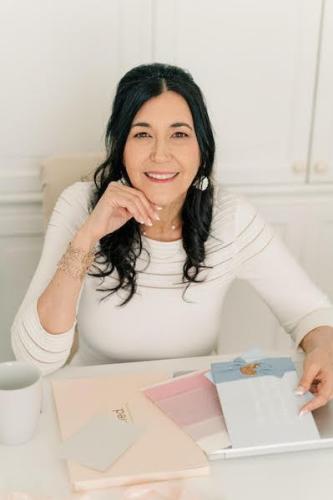 As a wedding planner, you play a major supporting role in your clients' big days. As such, it's always a sweet sentiment to send the couples you've worked with cards on their anniversaries and even surprise them with small gifts to celebrate their nuptials.
But when it comes to really standing out, and going above and beyond, you may be curious what more you can do to help couples plan for their weddings.
For instance, one way that Aviva Samuels, Founder of Kiss the Planner, delights her clients is by checking in with them between their scheduled meetings.
"I always try to remember that although I have multiple clients to service, my clients only have one wedding to plan," said Samuels, who works with luxury clientele to create events in the U.S. and internationally.

It's important, she said, for them to feel loved, which could mean congratulating them on job promotions or checking in when a family member is ill.

"It lets them know that I understand what they are going through beyond the scope of the wedding plans and realize how these events might be impacting the wedding plans, as well as how it impacts them on a personal level," Samuels said.
Ahead, six more "extras" you can do to wow your clients.
Leave a Surprise in the Bridal Suite
After the wedding reception begins, Samuels said, she'll typically call housekeeping to straighten up the bridal suite.
"And then, during the course of the evening, me or one of my staff often heads back into the bridal suite to leave behind a romantic surprise," she said. "Sometimes it's petals or blossoms trailing throughout the suite and sometimes it's a myriad of candles placed throughout, or a combination of both."
A veteran planner, Samuels also knows that the wedding couple often has not had much of a chance to eat their dinners or wedding cake with all the commotion, so she brings the meal and cake to the suite, as well, so they can have a chance to enjoy a meal when things calm down.
Get to Know the Couples You're Working With
Samuels said she loves to delight her clients by personalizing their wedding designs and highlighting who they are as individuals and as a couple.
"I investigate to find out more about their backgrounds and what it is that truly lights them up," she said. "Once I get to know them, I can find ways to incorporate those details into the wedding plans, however subtle, so that it will be that much more special to them, as well as to their friends and family."
Blending the cultures of the families or highlighting the adventures of the couple not only tickles my couples, but also charms everyone that loves them and is there to celebrate with them, she says.
A tip: When you start working with a couple, send them a fun questionnaire that can help you get to know them. Here's some sample questions:
"What colors do you gravitate towards?
"Describe your favorite vacation together?"
"Are there any family heirlooms that you want to be a part of your ceremony?"
"Are there any cultural traditions that should be a part of your big day?"
"What are you most looking forward to and what are you most worried about?"
"What are your nicknames?"
"Do you have any shared hobbies or guilty pleasures?"
"Tell me about your first date.

Give a Small Gift That's Personable
A gift is considered a small token of love and adds to the overall joy of the special occasion, Samuels said.
"For me, it tells my couples that I appreciate the trust and faith they put into me as their planner," she said. "It tells them that they are special to me."
While the best gifts are personable, some ideas could include passport covers for their destination wedding or honeymoon, personalized wedding hangers for the wedding day, or a bottle of celebratory champagne to pop open on their wedding night. From $10 to $100, there's gift ideas in all budgets.
Relieve Some Stress for the Couple
Wedding planning can, no doubt, be stressful. When you're in the thick of it, give a gift card to the couple to the restaurant where they had their first date, or a cocktail kit or a movie gift card and encourage them to take a night off and enjoy a date. This is a great opportunity to draw some inspiration from
Get to Know the Couple's Vendors
By the time you've met the couple you're working with, they've probably reached out to or hired a couple of vendors. Ask for information on who they're working with and proactively reach out to those vendors to introduce yourself. It will give the couple a sense of calm and solidify their trust that you're a captain of the big day.
Create a Wedding Day Emergency Kit
By now, you probably have a running list of things that your wedding guests forget and are scrambling for on their wedding day. To help smooth things out, have a wedding day emergency kit on hand that's equipped with things like jewelry polishers, safety pins, fashion tape, sunscreen, an itch relief ointment for bug bites, Static Guard, a lint roller, heel protector, eyelash glue. To really go above and beyond, find out what shade of polish your client is wearing and have a backup in case there are any chips.
Learn more about Destination Weddings by ALHI and subscribe to our newsletter.