Tommy Bahama Miramonte Resort & Spa offers attendees an exclusive and elevated experience. New design elements feature playful typography, pops of green and grapefruit pink, contemporary furniture, and colorful tropical patterns, bringing a sense of warmth and character to the property. Garden pathways wind through mature citrus trees and an olive tree grove, complete with hanging lanterns and fire pits, adding to the intimate, relaxing atmosphere.
"At Tommy Bahama, we've always believed in the art of living well and embracing the island lifestyle," said Doug Wood, CEO of Tommy Bahama. "With this resort, we're crafting an entirely new concept of leisure, fusing our brand's essence with the unparalleled beauty of this desert oasis and creating a destination where every moment feels like a timeless escape."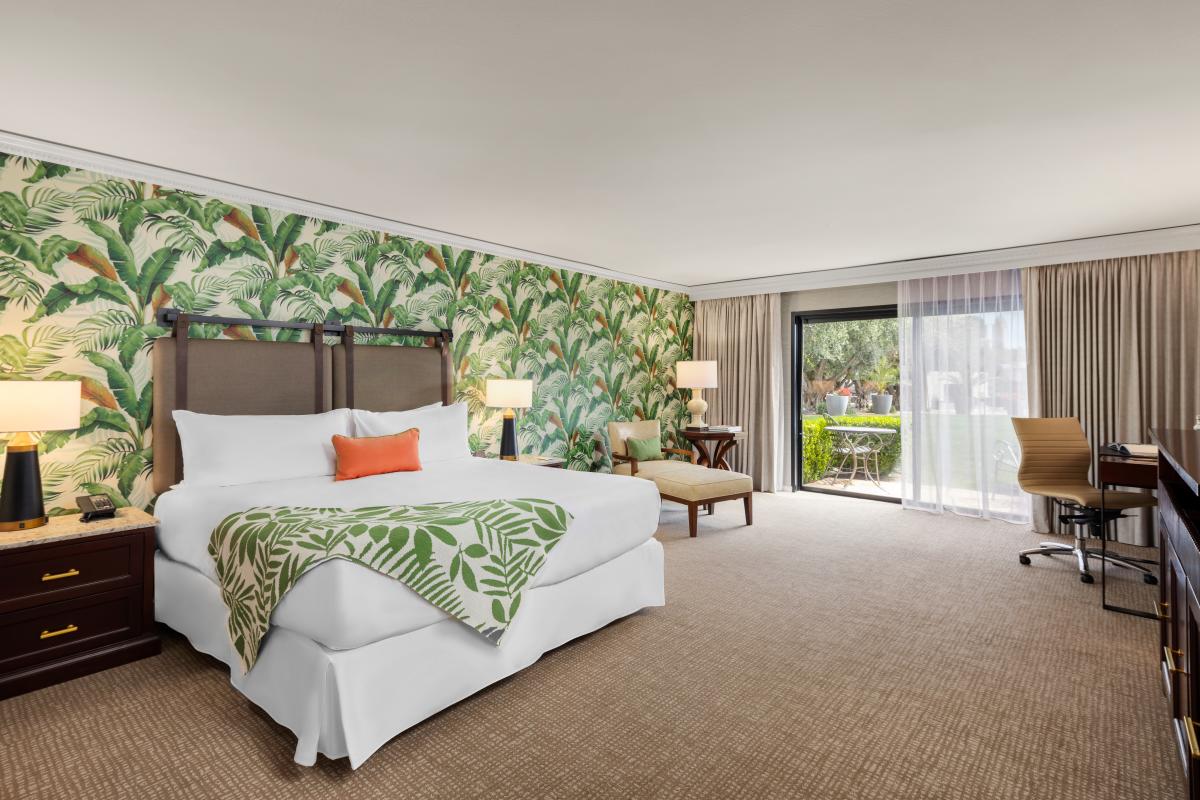 Two-story bungalows welcome guests with grand archways to the resort's 215 guestrooms, many featuring a private patio or balcony with dazzling garden and mountain views. The redesigned rooms embody the island-inspired essence of Tommy Bahama, with thoughtful placements of original wallpaper featuring lush green palms and touches of grapefruit pink and custom Tommy Bahama and LAFCO amenities.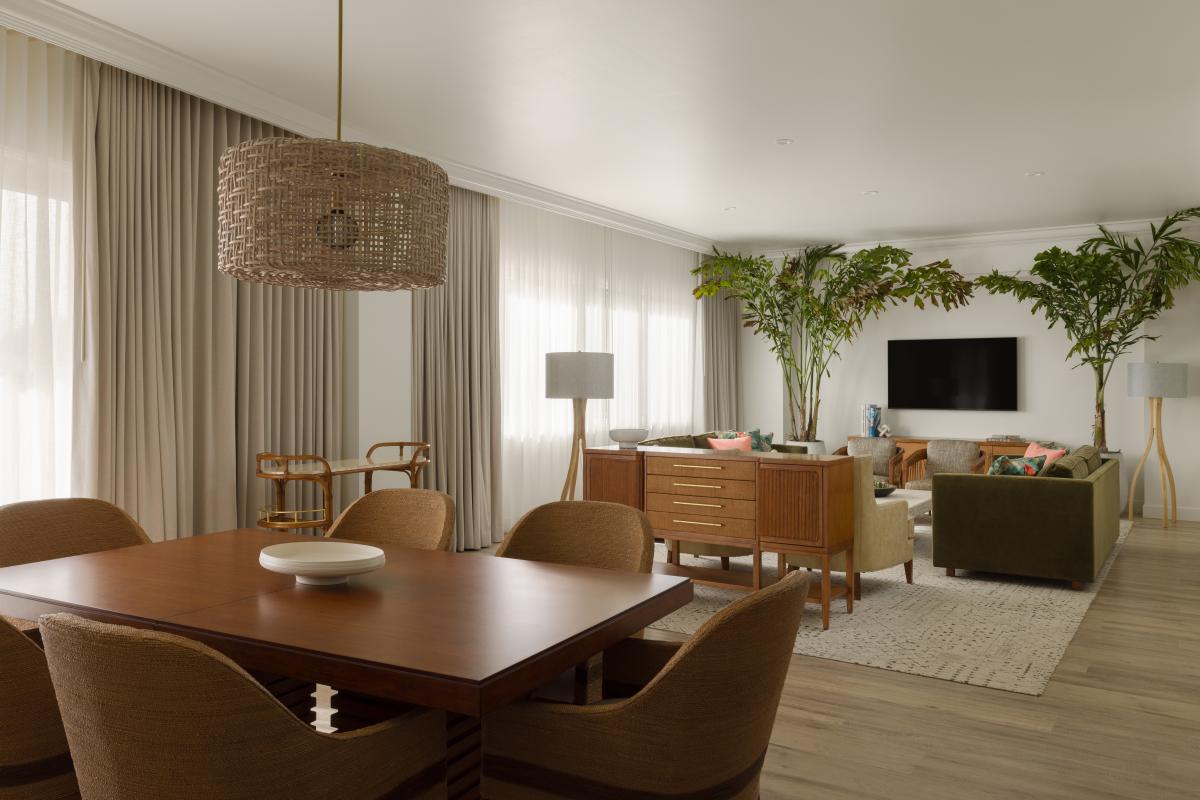 The resort's five redesigned villa suites embody their unique identity, entirely outfitted with Tommy Bahama furniture, décor, wallpaper and bedding, and semi-private patios. The Tiger Suite, featuring Tommy Bahama's Los Altos collection, draws inspiration from cultural and design influences around the world; the Palm Suite blends modern luxury and traditional charm with lush, tropical heritage-inspired wallpaper, leather-wrapped carved bamboo and rattan detailing from the Twin Palms collection; the Pineapple Suite embodies island spirit with playful pineapple and paraquet wallpaper, weathered driftwood, woven rattan, and textured metal embodying the timeless Cypress Point collection; and the Paradise Suite is an oasis of picturesque palm trees, graceful jungle cats and island-inspired details of the Los Altos collection, like twisted banana leaf textures and natural wood finishes. Set against verdant foliage and rich, tropical bloom wallpaper, the 1,078-square-foot Grand Marlin Suite is the most luxurious, beckoning guests into a world of relaxation. Featuring custom pieces from the exclusive Tommy Bahama Palm Desert collection, this passport to paradise includes a primary bedroom and spa-like bathroom, a dining table and wet bar, living room with a guest bathroom, and floor-to-ceiling windows offering majestic views of the San Jacinto and Santa Rosa Mountains.
"The marrying of Tommy Bahama's skillful concepting with Lowe's expertise in developing inspiring environments has created a truly special experience at the Tommy Bahama Miramonte Resort & Spa," added Robert J. Lowe, Chairman and Founder of Lowe which co-owns the Tommy Bahama Miramonte Resort & Spa. 'With our hospitality management subsidiary, CoralTree Hospitality, at the helm, our guests will receive the same world class service at this newly imagined resort."