NCLH Takes Major Steps for Passenger Safety
As the cruise industry sets sail once again, the question of guest safety is top of mind when it comes to COVID-19 protocols. Each cruise line's individual COVID health rules varies, which can make it a challenge for cruisers or for planners booking incentives and reward travel to keep up. 
What You Need to Know
Currently, some cruise companies such as Norwegian Cruise Line Holdings, Ltd. (NCLH), the parent company of Norwegian Cruise Line, Regent Seven Seas Cruises and Oceania Cruises. In addition, all guests on NCLH ships are required to take a COVID-19 antigen test, administered and paid for by the cruise line, prior to boarding. Some cruise lines are requiring vaccines or COVID testing for passengers, and others are only allowing children under certain age ranges to board with just a test. Cruise destinations can also be a factor in requirements, which means passengers and planners need to do some preliminary research considering all the variables.
Meanwhile, vaccine mandates for cruise passengers have become the center of a political storm in Florida, with NCLH the target of a legal challenge this summer by Florida Gov. Ron DeSantis. Though the court upheld NCLH's right to mandate vaccinations for all passengers, DeSantis recently appealed the decision posing that the courts should toss a preliminary injunction that found NCLH could require proof of vaccinations. NCLH President and CEO Frank J. Del Rio is reportedly firm in sticking to the vaccine mandate, regardless of age.
Cruising Safely with Norwegian Cruise Line
"We have developed some of the most robust protocols in the industry," said Anthony Diaz, Senior Vice President of Charters, Meetings and Incentives for NCLH. "Operating in a fully tested and vaccinated environment allows us to deliver an exceptional cruise experience with all restaurants, bars, shows, venues and activities open and ready for guests to enjoy," he said. "Our product and dedicated team provide the perfect experience for incentive programs today and long-term into the future."
The strict vaccination and testing requirements on NCLH ships allow passengers to cruise mask-free, except currently on its Europe sailings, and participate in all shore excursions.
NCL is also working in partnership with the SailSAFE Global Wellness Council, which is made up of leading experts and chaired by former Commissioner of the U.S. Food and Drug Administration Dr. Scott Gottlieb. The SailSAFE health and safety program, which at its cornerstone requires all guests and crew to be fully vaccinated, includes a multi-layer approach to protecting all onboard.
These elevated procedures also include pre-embarkation testing, enhanced cleaning and sanitation measures, upgraded medical-grade air filters, and enhanced onboard medical teams and health services. NCLH is keeping a close watch to ensure the latest recommendations are followed, according to Diaz. 
"As the public health environment evolves, we will work with the SailSAFE Council to evaluate our current protocols and adjust them as needed," Diaz said. "We're also working with our destination partners to extend our comprehensive health and safety protocols ashore."
For planners who still have concerns, Diaz said NCLH is confident that its stringent protocols, especially when it comes to vaccination and COVID testing requirements, make it a safe choice for incentive programs.
To showcase the work it is doing to protect guests—while still providing unforgettable experiences onboard—Norwegian Cruise Line recently developed EMBARK – The Series, a five-part documentary available on-demand.
"EMBARK provides travelers with a behind-the-scenes look at the thoughtful approach and measures we are taking to deliver the safest and best vacation experience possible," Diaz said. "The series allows travelers to understand what to expect and how to prepare for their first cruise back with NCLH."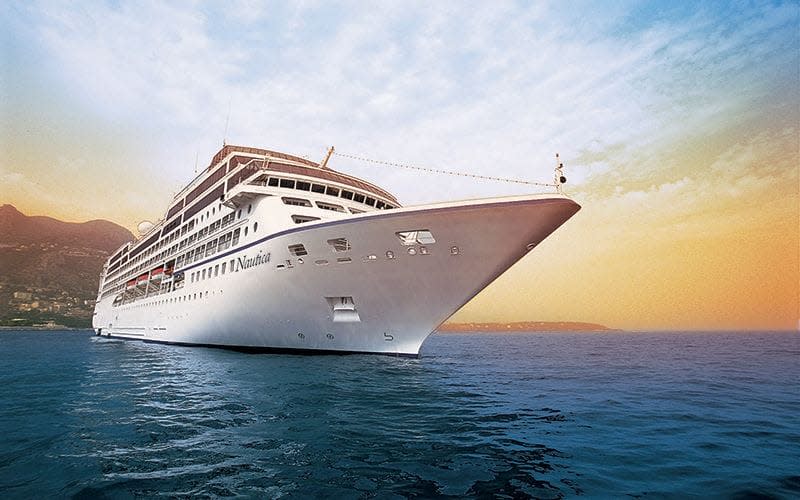 Nautica, Oceania Cruises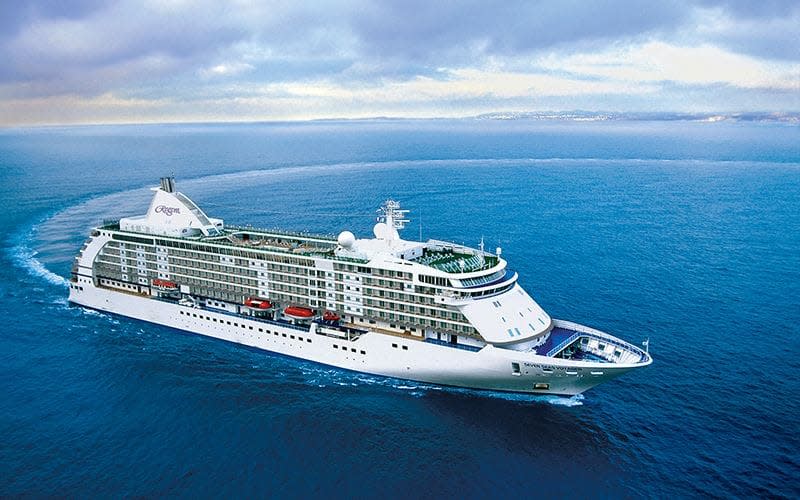 Voyager, Regent Seven Seas Cruises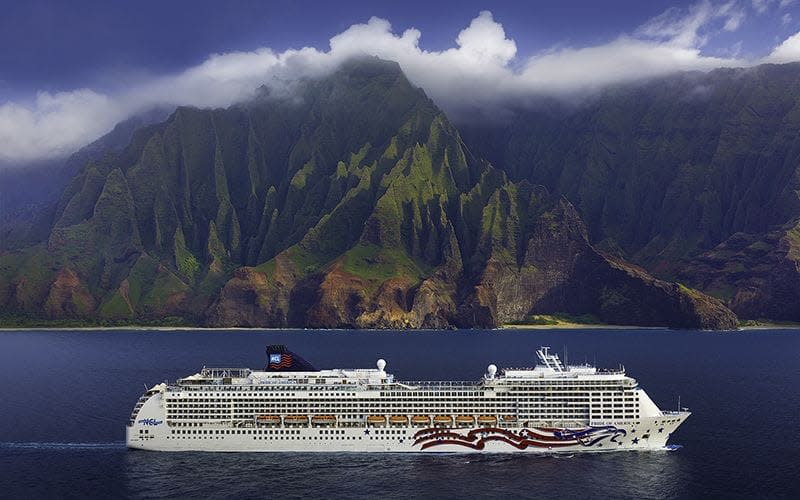 Norwegian Pride of America, Norwegian Cruise Line
How to Keep Groups Safe Onboard
Diaz strongly encourages everyone to become familiar with the new elevated health and safety procedure, called the SailSAFE health and safety program, well in advance of the cruise. 
"As many travelers are planning for their first cruise vacation in over a year, there may be some questions on what to expect," he said. "Our cruise line operations specialists are also available to answer any questions guests or planners may have prior to their voyage."
In addition, Diaz encourages meeting planners "to share with us any ideas on how we can further engage with attendees and exceed their expectations."
According to Diaz, meeting planners and attendees are excited to get back out to sea.
"We are seeing groups of all sizes booking sailings closer to home with the Caribbean and Alaska voyages being the most popular," he said. "Additionally, as the world continues to open up and destinations become more easily accessible, we are seeing strong demand for longer-lead bookings to the Mediterranean and more exotic destinations."
Despite the unprecedented challenges faced by the cruise industry over the last year and a half, Diaz is confident about the future.
"Now more than ever, travelers are craving an escape and are ready to explore the world again; and we are offering them a chance to do just that in a safe environment," he said.
Activities and Experiences to Get Attendees Excited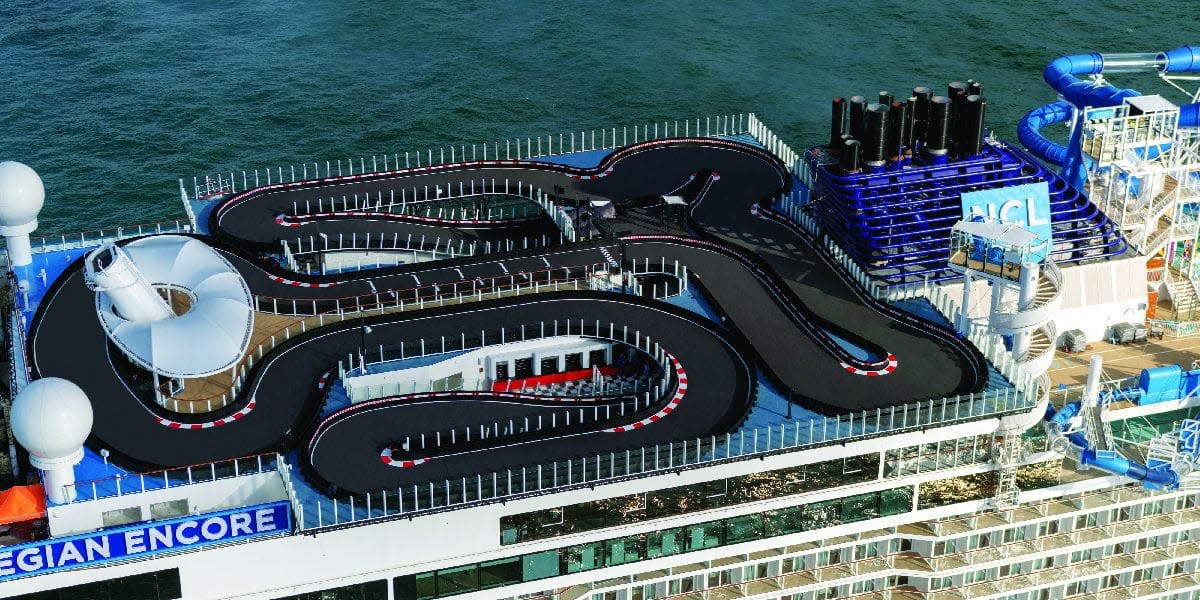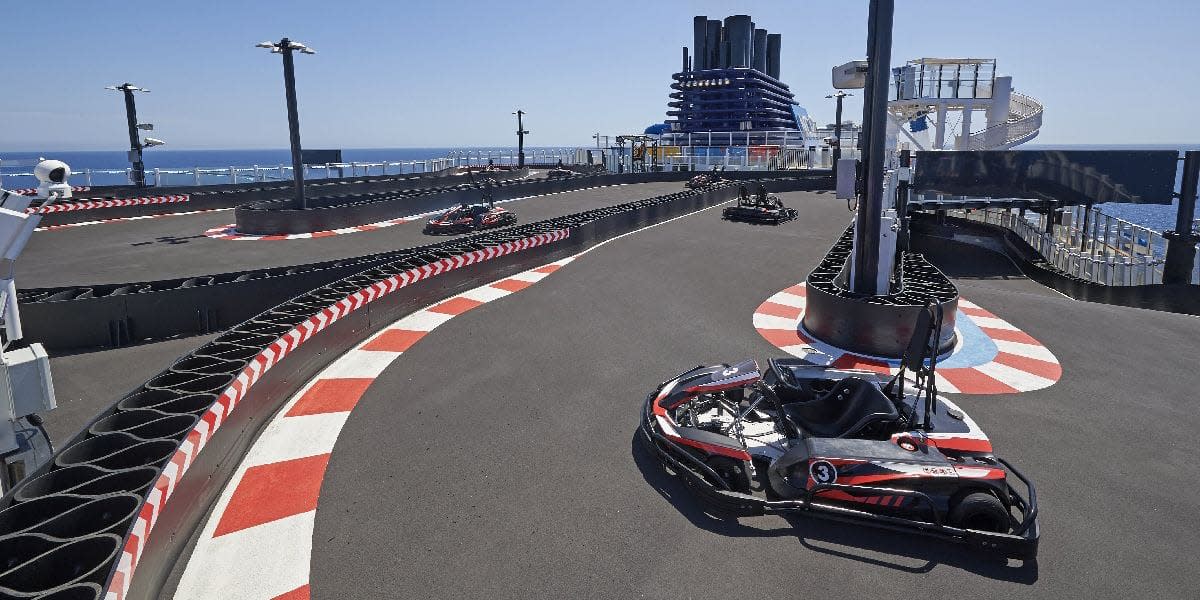 Racetracks
Anyone who's ever longed to put pedal to the metal on a racecar track is sure to get a thrill from the spectacular speedways on select NCL ships, including Norwegian Encore, where a two-level, 11,500-foot track is the largest at sea. Drivers watch the ocean blur by as they zip around the top deck, rounding high-speed curves suspended 13 feet off the side of the ship. The electric vehicles are equipped for easy manipulation, with brakes, accelerators and steering wheels that can boost the car's power for going uphill or shifting into reverse. Special helmets simulate the sounds of an actual racetrack for added excitement. Spectators can watch the action from a viewing track, using lasers to tag drivers and give them a virtual boost.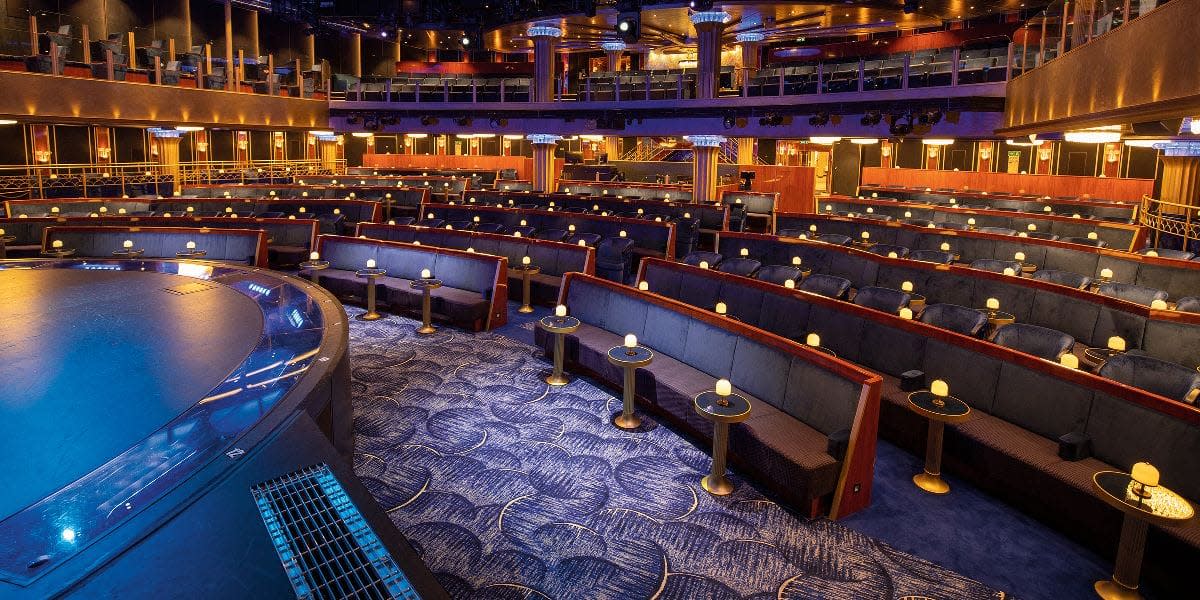 Broadway on Board
How about the experience of seeing a smash-hit, Tony Award-winning Broadway show with top talent? Jersey Boys, now playing on the Norwegian Bliss, rocks the night away with the falsetto notes of the legendary Four Seasons, tracing the incredible story of Frankie Valli and his bandmates from gritty streets to international fame. Or there's the delightful Kinky Boots on the Norwegian Encore, featuring the music of Cyndi Lauper, in which a shoe factory owner teams up with a cabaret drag queen to produce a show-stopping line of high-heel boots to save the business. Broadway enthusiasts will also find specialty cruises such as the upcoming Spotlight on Broadway with Seth Rudetsky & Friends scheduled for spring 2022 onboard the Regent Seven Seas Splendor and featuring the legendary Audra MacDonald and other stellar performers.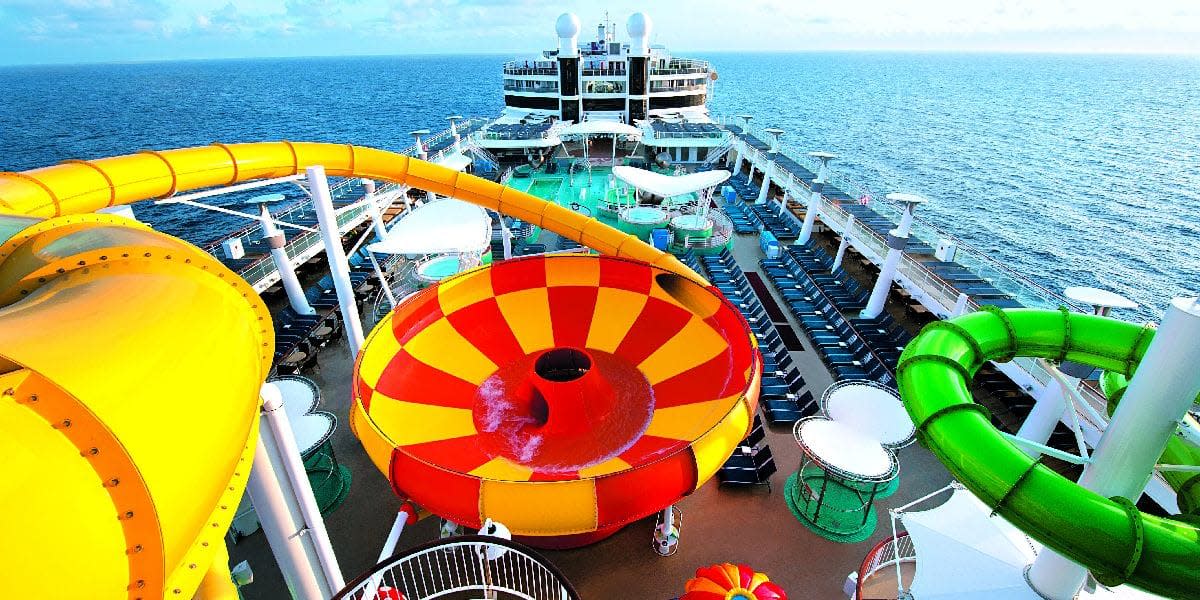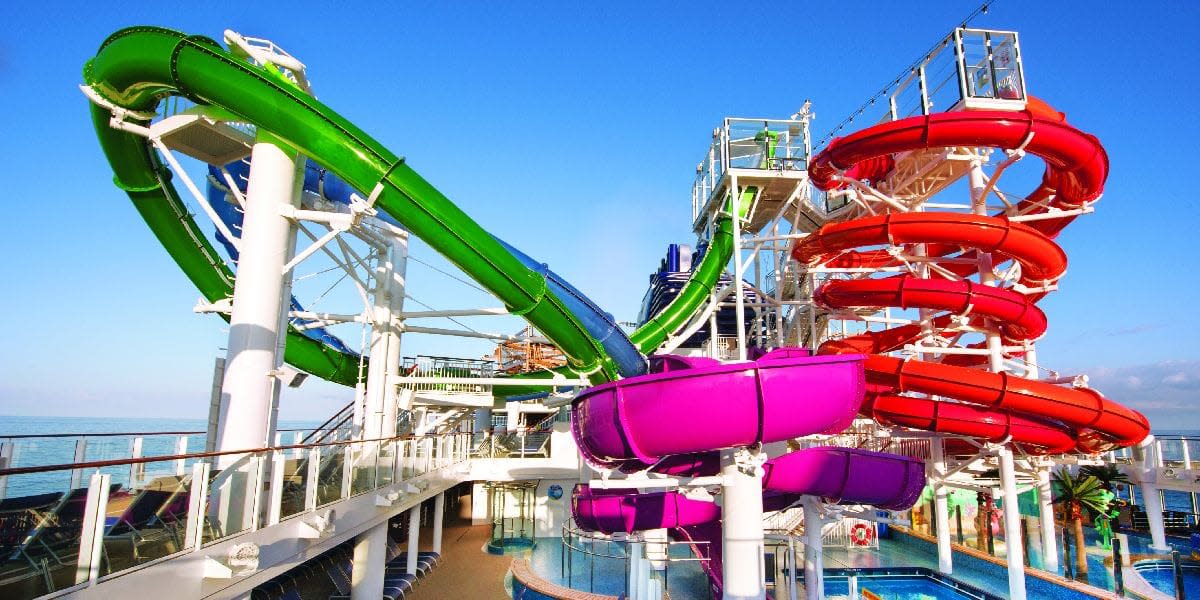 Water World
There may be water, water everywhere on a cruise, but the aqua parks take the H2O experience to a whole new level. Catering to a variety of thrill thresholds, there are amazing water slides on Norwegian Breakaway, including The Whip where two side-by-side racing slides twist sharply into the pools below. Other scream-inducers are the Ocean Loops, a freefall water slide on Norwegian Bliss, extending over the side of the ship with see-through tubing, and the Epic Plunge on Norwegian Epic, a 200-foot long tube ride that ends in a swirling bowl. There are plenty of water-themed options designed for just about everyone, whether it's Kids' Aquapark, a splash zone tailored for the younger set, or Spice H2O on Norwegian Escape, a relaxing haven with hot tubs and a waterfall grotto reserved for adults.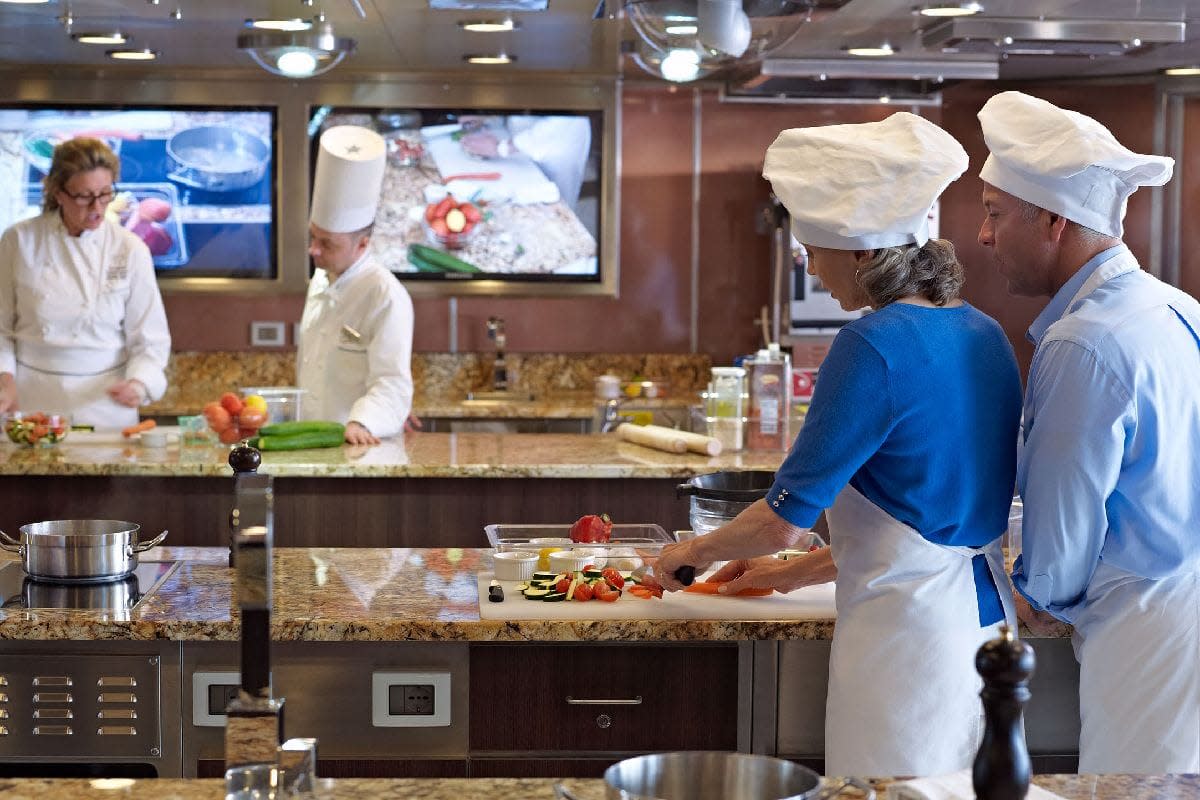 Chef's Table
Passengers who want to unleash their inner Top Chef ambitions or just have fun with food will find an array of onboard options. Among them is Oceania Riviera's Culinary Center, a hands-on cooking school with fully equipped workstations and instruction from Master Chefs. Culinary enthusiasts can try their hands at making Tuscan flatbreads, Turkish zucchini fritters or Cuban favorites at one of the many international cooking classes available on Regent Seven Seas Splendor.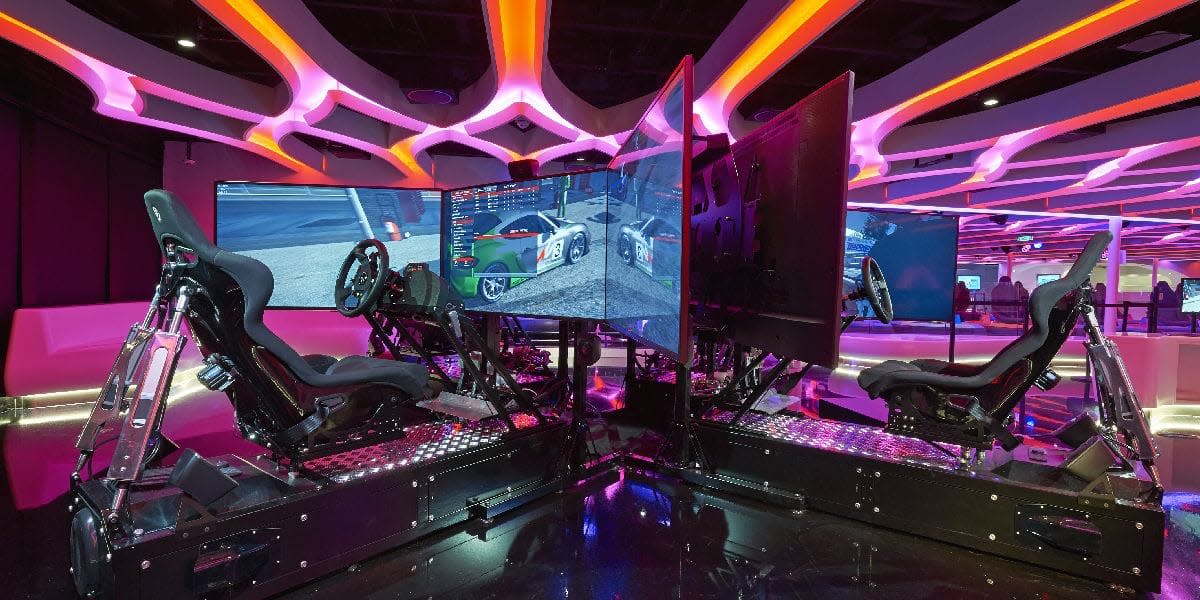 Virtual Playground
The old-school arcade gets a cutting-edge makeover at the Galaxy Pavilion, a high-tech carnival of virtual adventures on Norwegian Encore and Norwegian Joy. Strap on a pair of goggles and suddenly get the soaring sensation of hang gliding or the adrenalin-pump of racing in a Formula One car. Or take a virtual Jeep ride through a Jurassic Park-like landscape, evading vicious dinosaurs along the way. Teambuilding takes on a fun new twist at the 7D Cinema, a 3D movie theater where viewers with laser guns compete to shoot the most zombies on screen, or in a NASCAR-style race on a moving platform where up to six drivers vie with one another to stay the course.