Set in Texas' rolling Hill Country, with a spring-fed river that runs through its heart, San Antonio is a city influenced by its Latino, Western and European cultural heritage. Many visitors will be surprised to learn that, at one point, street signs in and around the region were written in three languages: Spanish, English and German. The city's famed River Walk runs 15 miles alongside the San Antonio River, through the Downtown, Mission and Museum Reaches, and provides ample opportunities for dining, shopping, entertainment and recreation. And, of course, we must remember The Alamo, one of five preserved Spanish colonial missions (all designated UNESCO World Heritage sites) that date back to the time when the area was colonized by Spain.
Why San Antonio
San Antonio is a city that embraces its rich history, yet is mindful of its future
Market Square, the largest Mexican market north of the Rio Grande, is filled with local and imported art, pottery, jewelry and textiles
San Antonio has been named a UNESCO Creative City of Gastronomy
The city welcomes 39 million visitors annually
11 airlines fly into San Antonio International Airport
What's New in San Antonio
The San Antonio Botanical Garden completed its $20 million expansion renovation in Spring 2020, including the 3,500 square foot, state-of-the-art Education and Event Center with three sides of 16-foot floor-to-ceiling windows overlooking the gardens
Brooks, a former Air Force base, is being transformed into a mixed-use community in the city's southside
The historic San Pedro Creek, popular during the Spanish colonial era, is being transformed to a natural creek habitat and world-class linear park through a $175 million redevelopment project
There are plenty of options when it comes to things to see and do in San Antonio, as well as places to grab a bite to eat, or host a power lunch or dinner. Here, we take a look at a few spots to pique your interest.
For more activities and ideas ask your ALHI GSO about working with Global DMC Partners
---
See
---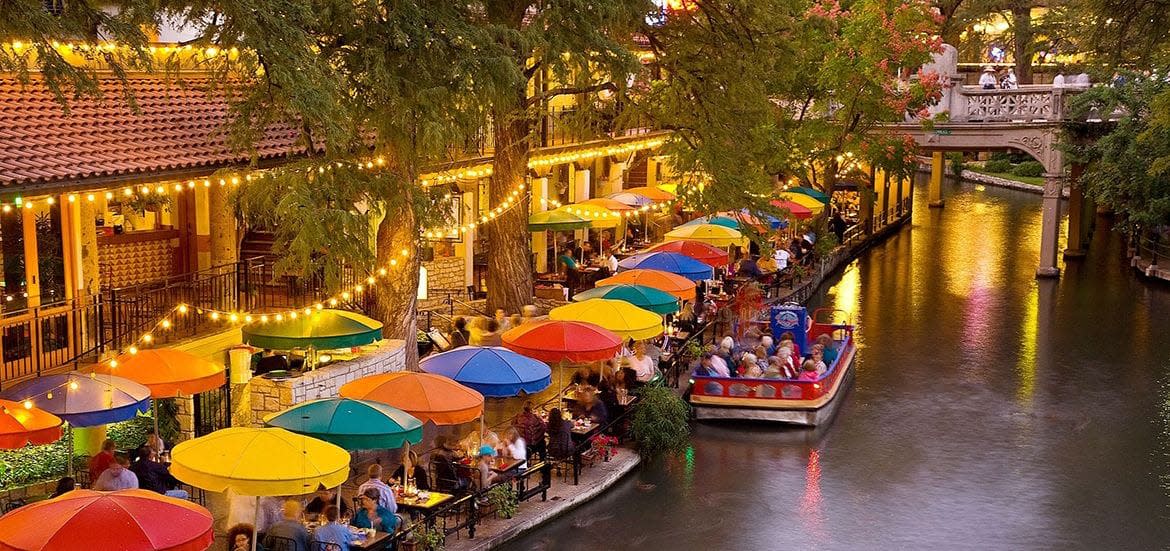 photo courtesy of Global DMC Partners
San Antonio River Walk
Paseo del Río, or simply, The River Walk, is a city park and network of walkways that meanders along the banks of the San Antonio River, one story beneath the city's streets. Shops, restaurants, bars, natural attractions, public works of art and five historic missions, including The Alamo, are found along the way and easily accessible.
Hill Country
San Antonio is conveniently perched on the southern edge of the Texas Hill Country, offering visitors the opportunity to visit the best of both city and country life. Settled by Germans and Eastern Europeans, the Hill Country has a culture all its own, with its rolling vineyards, storybook farms and Texas-sized ranches.
Pearl District
This bustling neighborhood along the San Antonio River Walk is a must-see culinary and cultural destination. The mixed-use space features shopping, dining, picturesque green spaces, a riverside amphitheater and the third campus of The Culinary Institute of America, as well as a farmers market on the weekends. A former brewery operating from 1883 to 2001, Pearl reflects a vivid past while embracing the future with environmentally sustainable buildings mixed with historic architecture.
For more activities and ideas ask your ALHI GSO about working with Global DMC Partners
---
Do
---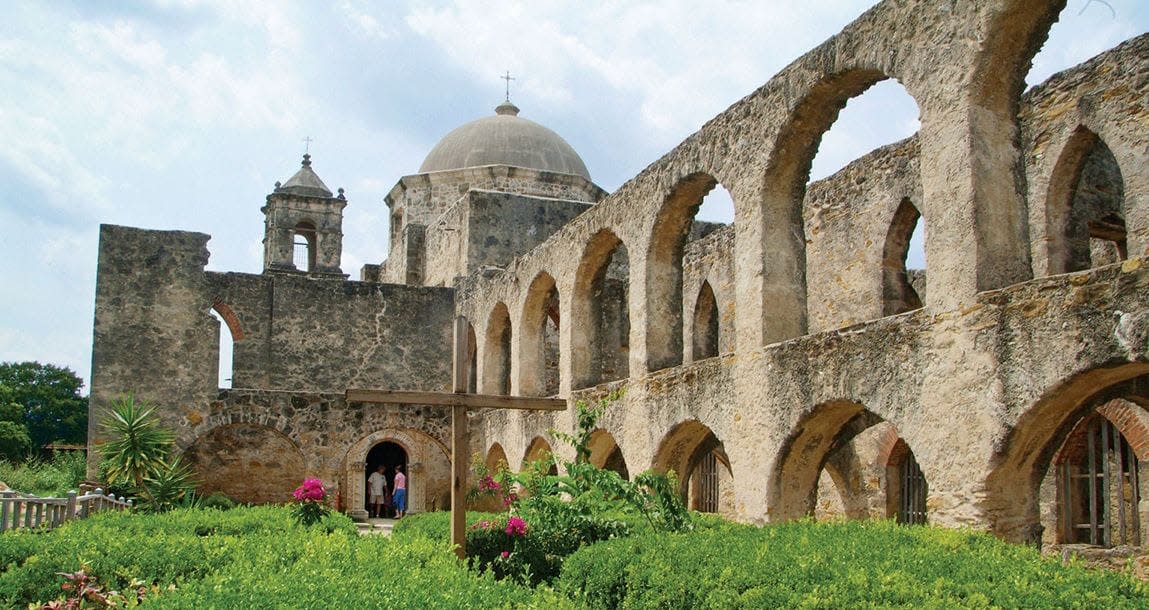 photo credit visitsanantonio.com
Briscoe Western Art Museum
The city's newest museum is found along the River Walk in what was once the San Antonio Public Library. Its 9 galleries spread out over three levels showcase the art, history and culture of the American West. Items not to miss include Pancho Villa's saddle, a diorama of the Alamo, an authentic Chuck Wagon, and works by Frederic Remington and Taos Society of Artists. Additionally, the museum's three-story Jack Guenther Pavilion and McNutt Courtyard & Sculpture Garden can accommodate private events.
San Antonio Missions National Historical Park
A designated UNESCO World Heritage Site, the San Antonio Missions National Historical Park preserves four of the five Spanish frontier missions found within the city. These missions were established by Catholic religious orders to spread Christianity among the local natives, and the park tells the stories of tell the stories of the people who came into the Spanish missions to live in the 1700s.
Market Square
A three-block outdoor plaza lined with shops and restaurants in downtown San Antonio, Market Square is the largest Mexican market in the U.S. El Mercado is a section of the market with 32 specialty shops, while the Farmer's Market Plaza has 80 small shops and booths. Wander the colorfully decorated streets, and eat and drink at local eateries while shopping for local artisan souvenirs and works of art.
For more activities and ideas ask your ALHI GSO about working with Global DMC Partners
---
Eat
---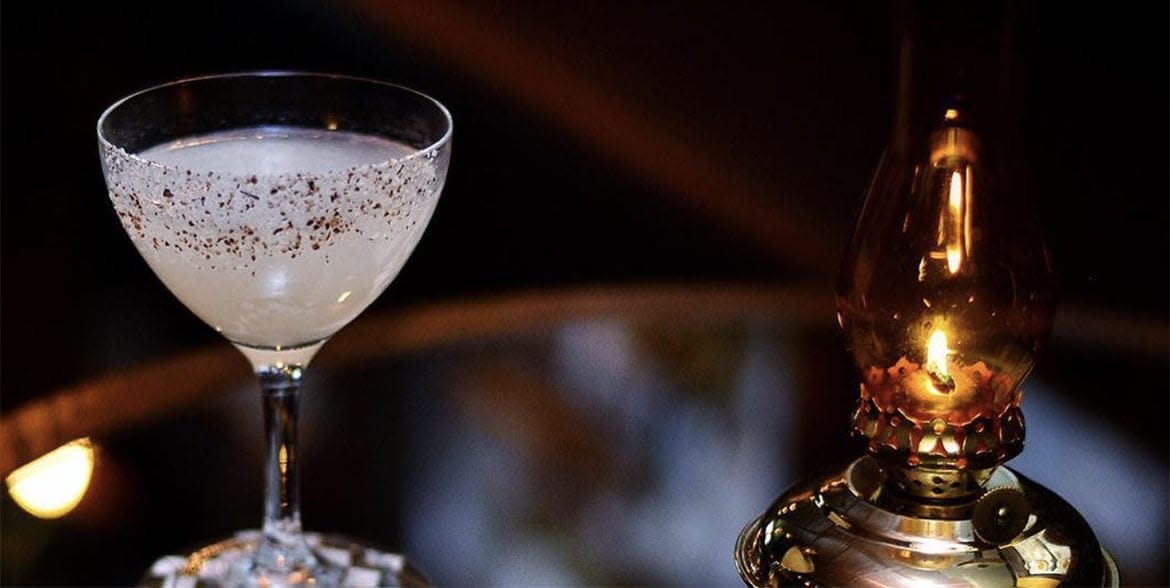 photo courtesy of Global DMC Partners
Mi Tierra Café y Panadería
A landmark Mexican café and panadería, or bakery, Mi Tierra features festive décor, live Mariachi entertainment and homemade Mexican sweets. Since its doors opened as a three-table cafe in 1941, hometown regulars and visitors dine side by side on some of the best Tex-Mex in San Antonio in a restaurant that now seats more than 500 guests and is open 24 hours a day.
Bohanan's Prime Steaks and Seafood
For an upscale cocktail and dining experience, make reservations at Bohanan's Prime Steaks and Seafood. Located in an historic building in Downtown San Antonio, about a block from the River Walk, this classic steakhouse offers live music and classic cocktails on the first floor, and some of the best prime cuts of beef and seafood classics on the second floor. Insider's tip: order the French-grilled oysters appetizer.
The Esquire Tavern
This quintessential downtown bar is dark and cool, rich in history and serves up cold beer, swanky cocktails and exceptional food. Opened in 1933 to celebrate the end of Prohibition, the Esquire Tavern and has been a beloved San Antonio watering hole ever since. Its wooden bar top is the longest in all of Texas, and the vibe remains true to its Prohibition roots with vintage-style wallpaper and intimate, dimly-lit booths.
For more activities and ideas ask your ALHI GSO about working with Global DMC Partners
---
Stay / Meet
---
Just as San Antonio has something to entice every meeting planner and attendee, so does ALHI. Hotel Contessa, in the heart of downtown San Antonio, is the only AAA four-diamond all-suite hotel located directly on the River Walk. Along the San Antonio River you will also find the luxurious Hotel Valencia Riverwalk, where the feel of an old world palazzo blends with a modern conceptual design. La Cantera Resort & Spa in the Hill Country features two world-class golf courses, five heated pools, a destination spa, and more. Each of these hotels is about 20 minutes from the airport.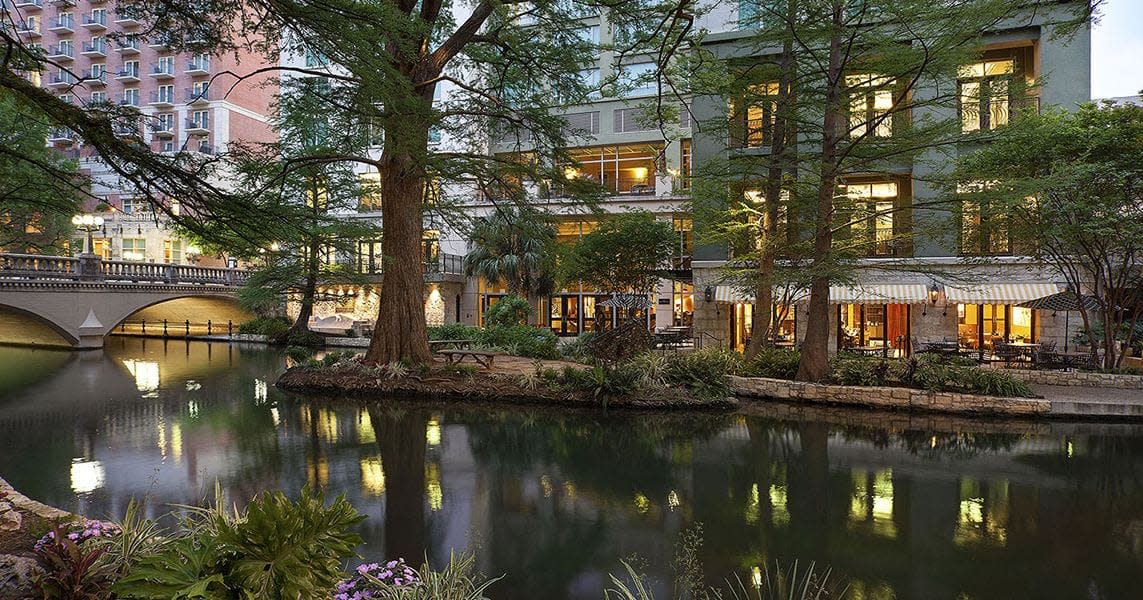 photo courtesy of Hotel Contessa/Benchmark
With more than 10,000 square feet of meeting space spanning across 11 meeting rooms and private outdoor terraces, many of which boast views of downtown San Antonio and the River Walk, there is plenty of space to spread out when you plan your meeting at Hotel Contessa. What's more, your guests can spread out, too, in one of the hotel's 265 spacious suites, and unwind in the rooftop pool.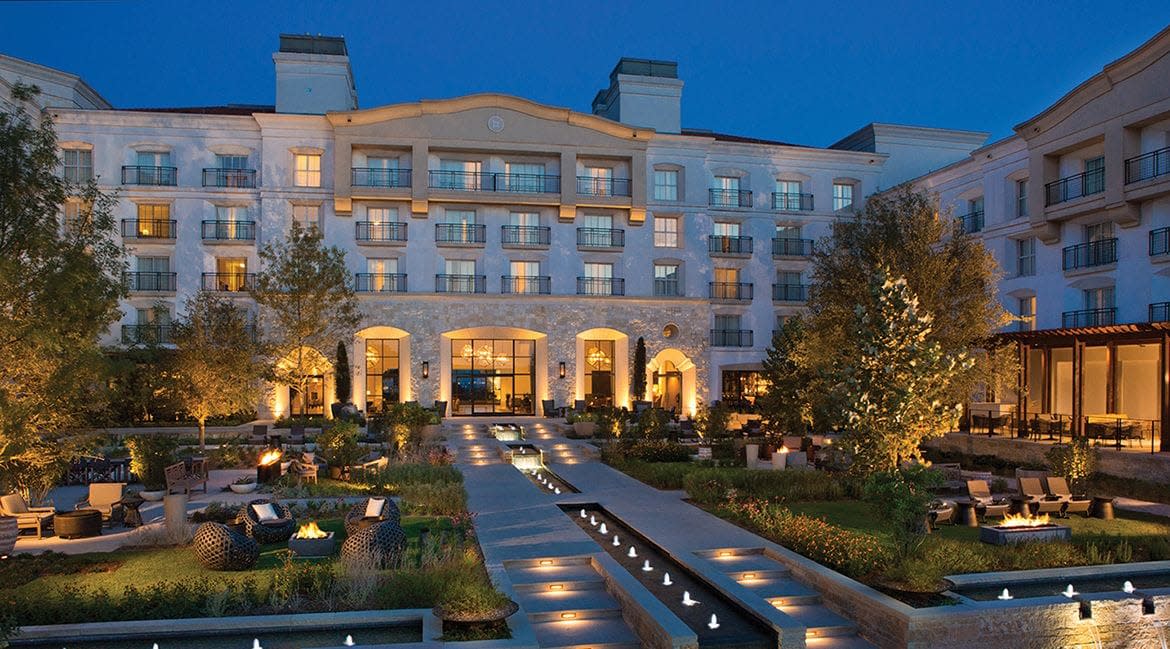 photo courtesy of La Cantera Resort & Spa
Situated upon 550 acres of Texas Hill Country, La Cantera Resort & Spa is close to all that San Antonio has to offer, yet feels a world away. The 496 spacious guest rooms and suites are thoughtfully designed to reflect their surroundings. When it comes to meetings, the onsite team will execute your vision using the more than 115,000 square feet of indoor and outdoor event space. While they do that, you can focus on onsite team building events like rounds of golf, an Amazing Race Challenge, or even bar-style trivia.
For more activities and ideas ask your ALHI GSO about working with Global DMC Partners