ALHI recently partnered with Delos, a leading wellness brand, to launch the Delos Wellness Certificate for Meetings & Events, designed to teach meeting professionals how to incorporate best practices for creating healthy, productive meetings experiences.
We asked Regina Vaicekonyte, WELL AP, Vice President, Health Sciences at Delos, to answer questions from meeting planners Cindy Villa and Jennifer Sosiewicz on incorporating nutrition into various aspects of the meeting experience. Vaicekonyte holds a Master of Science in Human Nutrition from Columbia University, and her research focuses on how various environmental and behavioral factors shape our health and well-being, including diet, air and water quality, lighting and sleep. Villa is Vice President, Event Management, for Transamerica in Los Angeles while Sosiewicz is Event Planner at Deutsch Family Wine & Spirits in New York City.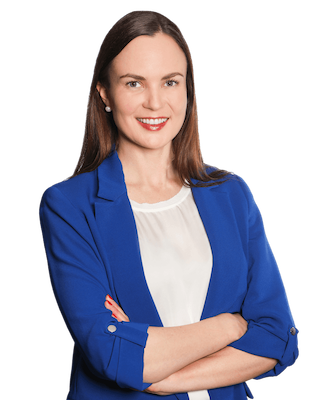 For many events and social situations, breaks and mealtimes are land mines of high-carb snacks such as the bag of potato chips and tray of cookies. We can offer fresh whole fruits and packaged granola bars, but too often healthy food choices are limited. Share some thoughts on other options to consider. 
Breaks and mealtimes present an opportunity to nourish meeting attendees with foods that will keep them excited and engaged throughout the day. Most chips and cookies don't fall into this category, however, healthier alternatives could be considered, such as whole-grain chips and low-sugar, whole-grain cookies. Snacks such as whole fruits, while a perfectly healthy option, may often be perceived by attendees as not very exciting. One way to change that is to pair the fruit or berries with granola and low-fat yogurt and present it to the attendees in small transparent cups—an esthetically-pleasing display can help nudge people to choose the healthier option. A similar approach could be taken with vegetables and dips, offering cut cucumbers, carrots and tomatoes with hummus.
Foods with brain-boosting nutrients should also be considered, such as nuts and seeds. Packed with antioxidants and healthy fats, they are known for positively impacting our cognitive health, and are an easy snack option during short breaks. Aim for whole, unsalted nuts and seeds, as most people already consume more sodium than recommended.
Ultimately, event attendees will make food decisions based on the options presented to them, so if there's flexibility to provide them with healthier varieties, it will be more likely that attendees will eat healthier while at the event.
What about those attendees in Keto, intermittent fasting, or diets that require special attention?
Dietary restrictions and preferences are common, and it should be anticipated that an event will have people who follow vegetarian, keto, vegan, pescatarian, gluten-free, paleo and other dietary patterns. Asking meeting attendees about their dietary preferences/restrictions at the time of registration—and making the response mandatory—is the first step that can help to both ensure sufficient options for everyone, as well as reduce food waste. There's no need to provide multiple options of, say, paleo meals and snacks if no one indicates that they follow a paleo diet.
Once event planners have information about the dietary preferences and restrictions of the meeting attendees for a specific event, it is important that they share that information with Conference Service Managers in advance. The next step is to see what options could serve multiple dietary restriction/preference groups. For example, gluten-free vegetable sandwiches would be suitable for attendees who are vegan, vegetarian, pescatarian and gluten-free. Similarly, an entree of salmon with a side of green beans and avocado salad would be an option for all but vegan and vegetarian attendees.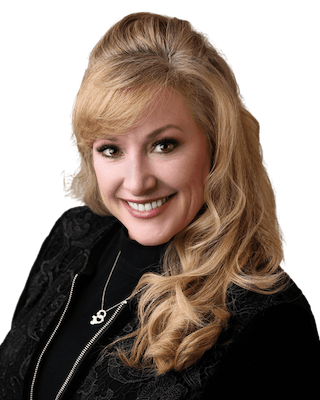 Can you provide strategies and options event planners can present to Conference Service Managers when discussing menus for group events that won't break the budget and will excite attendees? How could these strategies be combined with environmentally conscious practices?
Generally, providing primarily plant-based foods with fewer ingredients can help to ensure that they're suitable to most people, given the prevalence of food preferences and restrictions. It can also help lower costs by reducing the need to purchase a ton of different ingredients and products. Presentation is also important; making food displays visually appealing through decoration, food arrangement and serving plate colors can help make event attendees more excited to choose the healthy options available to them.
Finally, offering plant-based options is also good for the environment and can contribute to not just the physical but also mental wellness of attendees who are environmentally conscious, and may thus appreciate seeing more plant-based options.
Do you find offering buffet or food stations allows attendees to make healthier choices in comparison to a fixed plated meal? 
If the fixed-plate meals are well-balanced and there are enough options to choose from to meet the different dietary preferences and restrictions of meeting attendees, it can be a healthy, as well as time-saving approach, since people can quickly grab a plate and focus on eating and networking with others rather than spending time walking around different food stations to assemble their lunch. It also eliminates the possibility of multiple people touching the same serving utensils and can thus help reduce the spread of germs.
That said, food stations may provide an opportunity to offer a wider variety of healthy food options, allowing attendees to select exactly what they want, which may also help reduce food waste as people may choose not to eat everything that's included in a fixed-plate meal.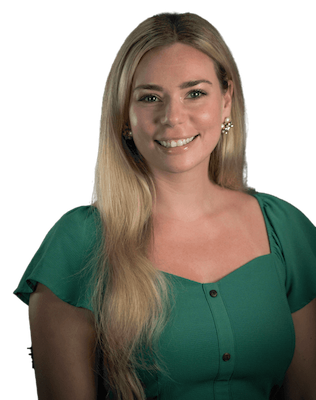 We always ask our attendees their dietary preferences but have not figured out a strong way to identify these people to the venue. What would be a best practice to identify someone who is vegan, paleo, gluten free, etc. to venue staff when dealing with special meal requests?
I think there are a couple potential approaches here. A color-coded or icon-based indicator of the dietary preference could be displayed on the attendee's meeting badge based on what they had indicated at the time of registration. As long as the attendees are comfortable having such information displayed, and consent could be provided at the time of registration, this could offer a simple way for the venue staff to know the dietary preferences of each individual.
Another option is having dietary preference indicators such as stickers, different color signs, etc., available for selection at the venue where the food is served. For example, at the start of a buffet or food station line, an attendee who is paleo could pick up a purple sticker and place it on their badge or clothing. However, this may be a slightly more time-consuming process, and some attendees may also choose not to select an indicator.
Now, more than ever, we are working long hours and as we're planning those face-to-face meetings and working with clients, we're jumping from zoom meetings with very little time in between. How would you leverage/encourage nutrition and healthy eating in the virtual environment?
When there's little time for eating during the workday, which is a common experience for many employees with multiple back-to-back meetings, planning is key. I'd recommend preparing your lunch the day before so that all you need to do when you're hungry is grab it from the fridge and heat it up. Similar approach applies to snacks—make sure to buy a few healthy options and keep them on hand where you can quickly grab them when needed. Fruits are a great snack option. For vegetable snacks such as carrots, bell peppers and celery, cut them up in advance and store them in containers. Prepping meals and snacks before the workday can help save time and make healthy eating an easy choice.  
In addition to having healthy foods and snacks readily available, it can also be a good practice to block off time for lunch in your work calendar, so that you have a dedicated time to eat a meal and don't go all day just quickly snacking in between meetings.