At the southernmost point of the Continental U.S. sits the Florida Keys, a 125-mile long island chain that begins just south of Miami and is connected by the Overseas Highway, also known as the "Highway that Goes to Sea." More than 40 bridges — including the iconic Seven Mile Bridge — stretch from key to key (or, island to island) between Key Largo to the north and Key West to the south, with three additional districts in between: Islamorada, Marathon and the Lower Keys. Each of these districts, and indeed each key, has its own distinct personality that lures visitors, from snorkeling and scuba diving, to fantastic fishing and seafood restaurants.
The Keys' wide-open spaces on land and sea, along with myriad water-based activities, seamlessly blend work with play and offer unique teambuilding options for groups.
Why The Florida Keys?
The average daily temperature is 82°
The Keys are nicknamed America's Caribbean.
The Florida Keys are considered "one of the best places to catch game fish in North America".
Key Largo is known as the Diving Capital of the World.
Six airlines operate more than 20 nonstop routes to Key West International Airport (EYW), more than 400 flights arrive into Miami International Airport (MIA) daily, and charter service and general aviation is available in Marathon.
What's New in The Florida Keys?
Key West International Airport (EYW) is adding a new $80 million terminal targeted for completion in October 2024.
The Crane House at Crane Point Hammock Museum & Nature Trail in Marathon has completed more than $300,000 in renovations and is reopened to the public. The house is designed in the 1950s style of architect Frank Lloyd Wright.
---
See
---

Photo courtesy of Bob Care / Florida Keys News Bureau
John Pennekamp Coral Reef State Park, Key Largo
John Pennekamp Coral Reef State Park is a terrific place to dive into the Florida Keys National Marine Sanctuary. The sanctuary stretches from south of Miami west to the Dry Tortugas and protects more than 2,900 square nautical miles. Within the sanctuary is the Florida Reef, the only barrier coral reef in North America and the third-largest coral barrier reef in the world. Groups can take a glass-bottom boat tour (up to 130 passengers) to see some of the sanctuary while staying dry. Gaze downwards and you may spot manatees, sea turtles and dolphins swimming around the coral reefs, which are teeming with tropical fish.
The Turtle Hospital, Marathon
All five species of endangered sea turtles found in Florida's waters can be treated at The Turtle Hospital in Marathon. The hospital's focus is on the rescue, rehabilitation and release of sea turtles. Tours of the facilities are held daily and on the half-hour from 9a.m. to 4 p.m. The 90-minute tours include stops to see the hospital facilities and also to visit turtles recuperating in the outdoor sea turtle rehabilitation area. And, if the timing is right, groups can watch the release of a rehabilitated sea turtle at one of the nearby beaches.
Seven Mile Bridge, Marathon
Perhaps one of the most iconic and scenic parts of the 113-mile-long Florida Keys Overseas Highway that links Key Largo to Key West is the Seven Mile Bridge, connecting Marathon to Big Pine Key and the Lower Keys. Highlights while riding across the bridge include the view of the Old Seven Mile Bridge running parallel and the glimpse of Pigeon Key, once a base camp for workers constructing the original bridge in the early 1900s. Today, Pigeon Key is an historic site accessible only by boat. Attendees can also stop off in Bahia Honda State Park at mile marker 37 to take a walk on the beach and dip their toes in both the Atlantic Ocean and Gulf of Mexico.
For more activities and ideas ask your ALHI GSO about working with Global DMC Partners
---
Do
---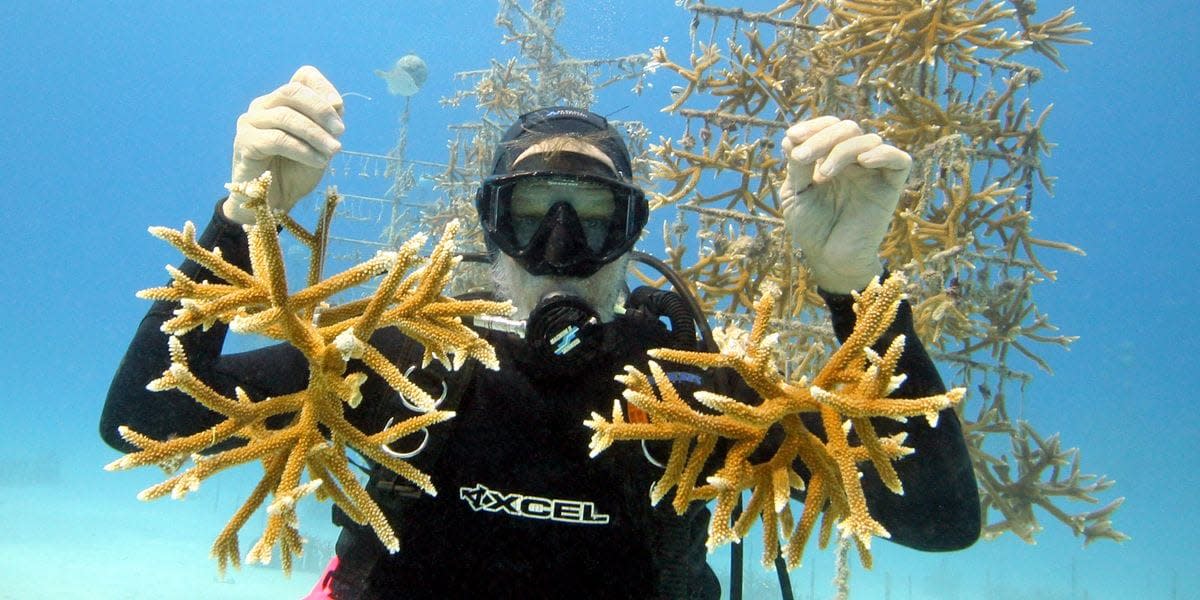 Coral Restoration Foundation, Key Largo
Ocean Reef Club has partnered with the Key Largo-based Coral Restoration Foundation to connect groups with the natural environment in Key Largo. Attendees can take a snorkeling or scuba diving trip to a coral nursery, known as "OkCoral" outplanting sites, and even help plant coral on the reef. Not only does this teambuilding activity help the foundation in its efforts to restore coral reefs on a massive scale, everyone who helps collect data and plant coral at outplanting sites becomes a Coral Restoration Foundation Citizen Scientist. How's that for a win-win?
Serenity Eco Therapy, Key Largo
Disconnect from the world for a while during a two- to four-hour class that is an "experimental process of exploring the Caribbean ecosystem with a guided meditation in order to produce a blissful state of relaxation." Beginning with World Paddle Association-sanctioned instruction on stand-up paddle boarding (SUP) technique and safety — or, opt for a kayak — groups then paddle gently into the mangroves to identify native flora and fauna. Those who have experienced this type of eco therapy have reported relief from symptoms of, stress, insomnia and anxiety.
Go Fish
The Florida Keys is consistently ranked in the Top 10 lists of Best Places for Deep Sea Fishing, and has even been touted as one of the best places to catch game fish in North America. It's here in the Keys that attendees can charter a boat for a backcountry fishing trip and cast their lines for tarpon, redfish, bonefish, permit and snook, or go offshore for yellowtail snapper, grouper, mahi-mahi, marlin, sailfish and swordfish. Afterward, groups can have a restaurant like Angler and Ale at Hawks Cay Resort cook up the fresh catch for that evening's dinner.
For more activities and ideas ask your ALHI GSO about working with Global DMC Partners
---
Eat
---

Snook's Bayside Restaurant & Grand Tiki Bar, Key Largo
There's no need to play musical chairs at Snook's Bayside Restaurant & Grand Tiki Bar in Key Largo: every seat has an unobstructed water view, which makes for spectacular sunsets, and there's live music every evening, too. The menu features the fresh, local Snook's caters to groups with its menu of plated entrees, buffet selections, carving stations and pig roasts. Don't forget the key lime pie for dessert. catch of the day, and has dishes that appeal to landlubbers, too.
The Backyard Café at Key Largo Fisheries
For nearly 50 years Key Largo Fisheries has been the spot for local fishermen to offload their catches of the day, now with the third generation working the business. Unsurprisingly, the Backyard Café's lunch, afternoon and early dinner menu is filled with dishes that spotlight fresh, locally caught seafood like Florida lobster, shrimp, snapper and stone crab claws (when in season). One fun aspect of eating at the Backyard Café is that diners may even run into the fisherman who caught their meals.
Chef Michael's, Islamorada
For an elegant dinner in the Florida Keys, make reservations at Chef Michael's in Islamorada. For more than 20 years, Chef Michael Ledwith has created American bistro dishes with a French twist, much to the delight of locals and visitors alike. He knows and works with the local farmers and fishermen, and will likely have fish on the menu unseen elsewhere, like lionfish, which are so pretty to look at but is an invasive species destroying the coral reefs. As the chef says, "if they are catching or growing it, we are serving it."
For more activities and ideas ask your ALHI GSO about working with Global DMC Partners
---
Stay / Meet
---
Treat groups with an exclusive stay at Ocean Reef Club, a destination usually reserved for members; it's the world's largest private club. An hour south of the buzz of Miami is this exclusive island destination with its effortless blend of natural beauty and incomparable luxury, and 30,000 square feet of meeting space. Plan an event in the new Carysfort Hall, which includes a state-of-the-art Cooking School for a hands-on cooking class, or an intimate chef's table demonstration. Golfers will angle to tee off on one of the club's two 18-hole golf courses, a rarity in the Keys. Or, perhaps a visit to the 8,000-square-foot Spa at Ocean Reef Club is in order, with its body and skincare treatments. Afterwards, guests can adjourn to their luxurious accommodations in one of the two private inns, or in a one-, two-, or three-bedroom condo or home.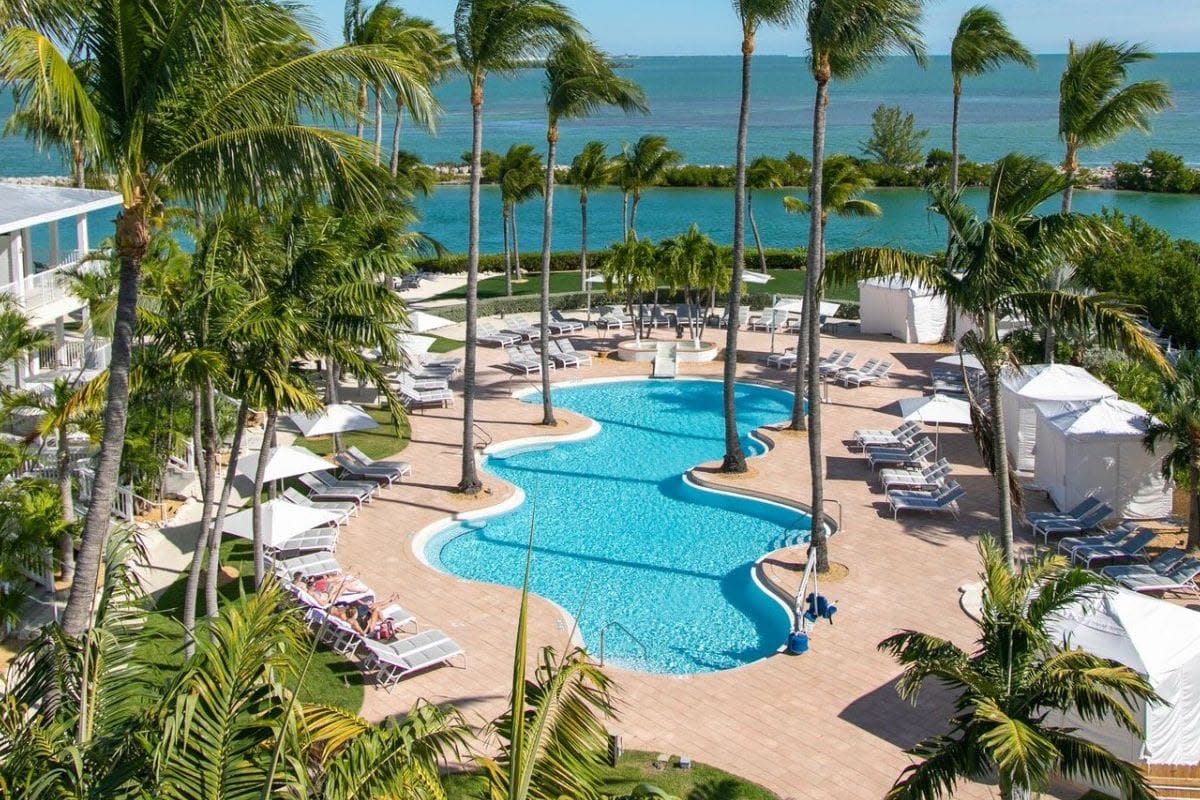 In the middle of the 125-mile stretch that spans The Florida Keys is the 60-acre Hawks Cay Resort on Duck Key, about halfway between Key Largo and Key West. The resort reopened in August 2018 after a $50 million renovation, including a revitalization of the entire property and a complete redesign of the main hotel, which houses 177 guest rooms. Another 250 two- and three-bedroom Hawks Cay Villas are perfect for groups, most with complete kitchens and oversized decks with water views. With more than with 48,000 square feet of indoor and outdoor meeting space, Hawks Cay has the largest waterfront meeting space in the Keys. Work with the onsite team to facilitate fun- and sun-filled activities like Hook and Cook, a fishing excursion culminating with a waterfront buffet highlighting the group's catch of the day; a day of tennis instruction and matches; and even a Florida Keys street party, a la Jimmy Buffet.