Cue the Bridal Chorus from Wagner's Lohengrin, better known as "Here Comes the Bride."
Welcome to Destination Weddings by ALHI.
Well-known and respected within the travel and hospitality industry, Associated Luxury Hotels International (ALHI) has been a trusted resource for meeting and event planners for more than 30 years. With a carefully curated portfolio of over 150 luxury, independent properties worldwide, ALHI is the trusted gold standard when it comes to sourcing luxury hotels and resorts for meetings and conferences.
Now add weddings to that portfolio. With the addition of Kimberly Richmond as Global Director of Sales for Destination Weddings, this new outreach is a tailored wedding venue sourcing service for newly engaged couples, wedding planners and travel agents, while showcasing ALHI's worldwide luxury resorts.
ALHI is also launching a monthly e-newsletter, Destination Weddings by ALHI, which will report on timely, topical, and engaging wedding issues and trends, and features on properties within the ALHI portfolio. 
"We know that planning a wedding can be stressful and recognize that one of the most tedious tasks can be finding the perfect venue," Richmond said. "Whether it's a chic beach soiree, an elegant downtown affair or whimsical mountaintop nuptials, our team of experts are veritable connoisseurs of the exclusive properties we work with."
Richmond combined her passion for event planning and her hotel background by launching Runaway Bride, an international destination wedding planning company, in 2011, a company she has since sold. Richmond had previous roles with Sol Meliá Hotels & Resorts as Director of International Sales, Hyatt Hotels & Resorts as International Sales/Marketing Manager, and Director of Marketing and Special Events for Saks Fifth Ave.
She has been featured in major publications such as Brides, Shape Magazine, Travel Weekly, Grace Ormonde Weddings, Style Me Pretty and more. She has also been a romance travel correspondent for CBS New Travel Editor Peter Greenberg and has shared her expertise on podcasts and by speaking at international conferences. She is president of the International Association for Destination Wedding Professionals (IADWP) D.C. Area Chapter.
Michael Dominguez, President and CEO of ALHI, said the ability to attract an experienced destination wedding professional like Richmond has allowed to quickly grow the visibility of ALHI's member hotels to a network of professionals that focus on the high-end destination wedding market.
"The growth in the destination wedding market has evolved over the last decade as the world continues to become much smaller due to the ease of travel," he said. "As ALHI represents some of the most sought-after wedding destinations, it was a natural growth market for us that will continue to support our member hotels and resorts."
Richmond said the new ALHI service will enable planners to have one point of contact while sourcing hundreds of hotels worldwide. In addition, Richmond is launching a monthly newsletter and publishing blogs on Destination Weddings by ALHI.
Additionally, she will offer insight on how wedding planners can network and tap into professional organizations. For example, she suggests national and international associations with local chapters as a way to be plugged into a broad network while also being connected to a smaller, local component. She said the IADWP offers members the advantage of attending annual conferences across the globe, such as the World Romance Travel Conference, which took place recently in Bodrum, Turkey. Networking and education are also available, such as the multi-day educational conference COR, hosted by WeddingPro.
"The key is to be committed, be an active participant and join the right organization," she said. "With so many large national and international associations and small state or regional ones representing various aspects of the wedding industry, selecting the right one can be overwhelming. We're here to help navigate this process by breaking it down into a few simple steps."
Organizations representing caterers, photographers and musicians can be especially beneficial when the objective is to learn through educational seminars and training, staying up to date on trends and establishing oneself.
A few industry-specific groups to check out:
·      National Association for Catering and Events
·      American Disk Jockey Association
·      Wedding Photojournalist Association
"We're excited to embark on this journey," she said, "and we invite you to be part of the ride."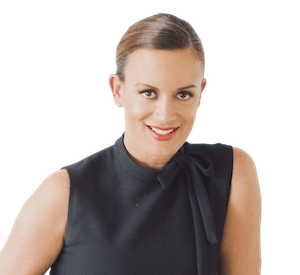 Contact Kimberly Richmond, Global Director of Sales for Destination Weddings to subscribe to Destination Weddings by ALHI newsletter.