Editor's Note: Austin Butler, who played the lead role in the movie Elvis, has won a Golden Globe and BAFTA Award for his performance. He is nominated for an Oscar at the Academy Awards, March 12, 2023.
Well, since my baby left me
Well, I found a new place to dwell
Well, it's down at the end of Las Vegas Blvd
At the Peppermill Restaurant and Fireside Lounge
Music fans and Elvis Presley aficionados will certainly know those aren't the true lyrics to his song, Heartbreak Hotel, one of the many hits featured in the upcoming feature film Elvis.
But for Peggy Orth, she has distinct memories of a time when Elvis would regularly slide into the Chandelier 4 booth at the Peppermill Restaurant and Fireside Lounge, order a Coke and spend most of his time alone before heading back on stage during what would be a seven-year long, 664 show residency in Las Vegas.
The year was 1974 and Orth was 18 years old, working as a food server at the restaurant.
"He would come over here sometimes before his shows in the afternoon and just sit all by himself," she said. "He'd have a Coke, no food, no nothing. He didn't drink any alcohol. It was like he just wanted to be alone. That's how we all looked at it."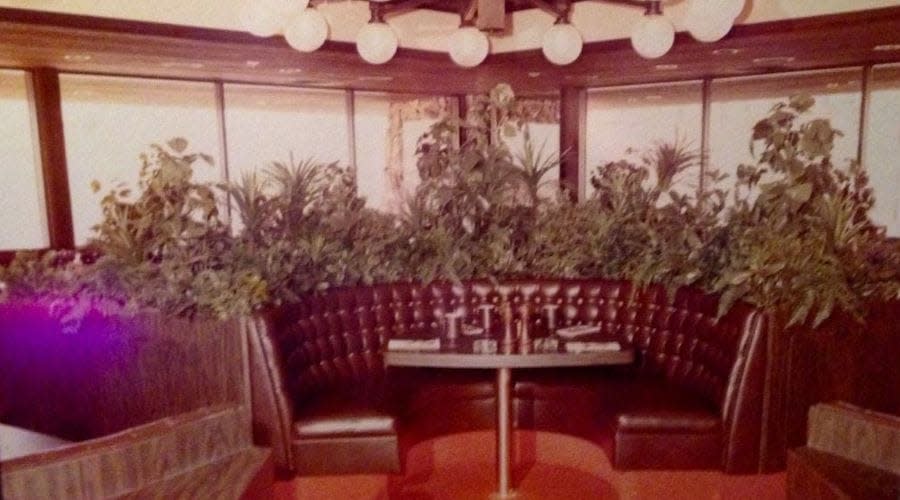 Orth said she never waited on the King because she was too young to be in the bar, but "of course all of us girls, we'd talk, and he was very nice."
Sometimes Orth, now the restaurant's general manager, would see Presley's manager, Col. Tom Parker, with him, but for the most part, "he'd be all by himself." And Elvis would always tip, around $5, Orth recalled.
Orth, it turns out, was not a big Elvis fan. She was more into the Beatles, but knew of Elvis' influence and popularity, especially at home where her mom was a big fan. Her mom would take the family to see all the Elvis movies at the drive-in.
Orth also worked for Hank Resnick, head bellman at the International Hotel (which later became the Las Vegas Hilton and is now the Westgate), who had a number of interactions with Elvis, and even offered Orth tickets to one of the shows. She gave them to her mom, but Orth was given the stuffed teddy bear that given away at the show.
"He packed that place," Orth said. "The hotel was the place to go because Elvis was there."
She remembers when Elvis allegedly* died in 1977, one of restaurant's chef, Bill Beck, who seen about 100 of Elvis' shows, broke down in tears.
"I was there that day," she said. "That was pretty tragic."
The restaurant has been remodeled and Orth seemed to recall that the Mob Museum in Las Vegas purchased the Elvis booth. A check with the Mob Museum,  however, revealed no booth in the museum. Hmmm. *
Orth does plan to see the upcoming Elvis movie.
"It was a part of my life that I didn't realize was happening at the time because I was so young," she said. "But it was a fun time in Vegas. He was pretty big."
And just in case, here are the true lyrics for the opening of the song Heartbreak Hotel.
Well, since my baby left me
Well, I found a new place to dwell
Well, it's down at the end of Lonely Street
At Heartbreak Hotel
*--editorial commentary: this writer believes Elvis is still alive and maybe he now has the booth?
Orth's Elvis story is not the only one among ALHI member properties.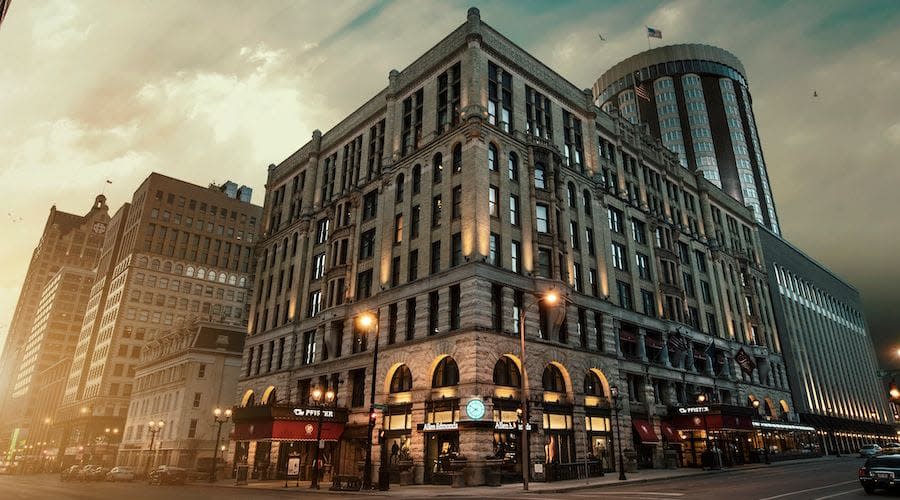 Leslie Heinrichs, Archivist at the Pfister Hotel, shared that Elvis stayed at the hotel on May 28, 1974. He was playing a concert at the Milwaukee Arena (now U.S Cellular Arena). He is believed to have stayed in the Presidential Suite with his entourage occupying the entire floor.
She said he "waved to excited fans from the south end, second floor landing overlooking the lobby before retiring to his room for the night."
A specific request was made for him to have 24-hour access to a special brand of Kentucky bacon that had to be flown in. He used the elevator from the parking garage to avoid the media and his security detail seemed "almost presidential."
No Elvis sightings that are known, but the hotel's gallery via our partnership with Art Angels gallery is currently featuring X-ray lenticular artwork of Hollywood icons and among them are several of Elvis.