Since its opening in 1987, the Fairmont Scottsdale Princess has been a trailblazer when it comes to the health and wellness of its guests, so much so that the property dedicated an entire role to designing fitness programs for meetings and conventions.
Betty Zapata, Groups Business Manager of the resort's 44,000-square-foot Well & Being Spa, along with a team of five certified trainers endeavor to leverage the hottest fitness trends, as well the abundant amenities at the resort, to get groups moving. Zapata said that one of the most popular group fitness offerings is a 30-minute or hour- long yoga session in a tranquil location on the grounds, like the lagoon lawn or rose garden.
"It's a nice way for people to start the day," she said. Along those lines, a fitness instructor can visit breakout sessions to lead a five-minute stretch that "gets everybody awake and ready for their next meeting."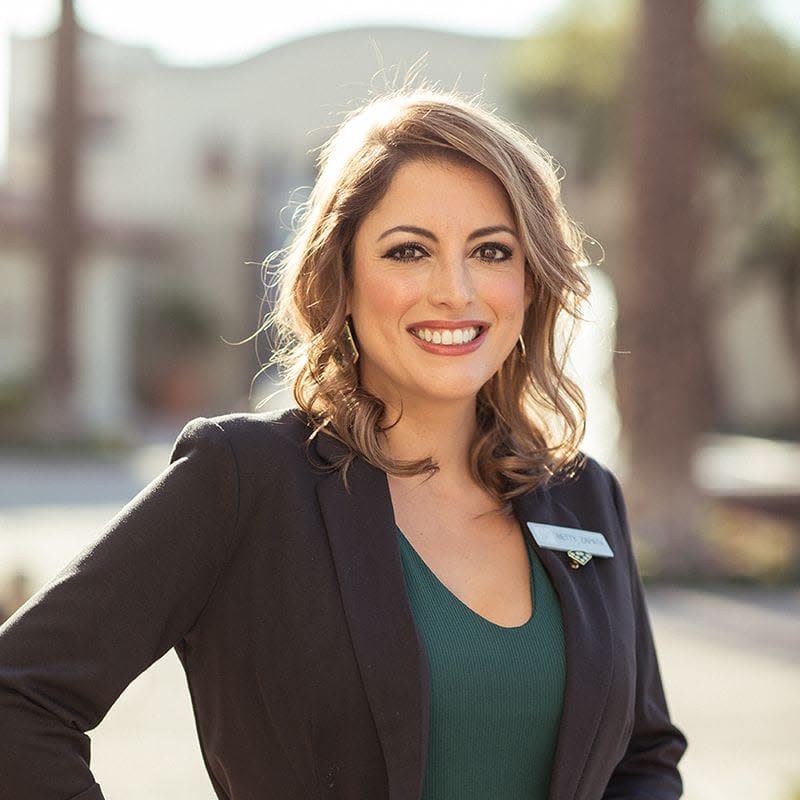 One of the team members, Debbie Puskar, Lead Instructor, has 28 years of experience in the fitness industry and has been a part of the Well & Being Spa team for 18 years.
Puskar brings in new classes and equipment that challenge guests — in a good way. Innovative classes she has recently introduced include aerial hammock yoga, using a fabric hammock suspended from the ceiling; bungee fitness, a low impact, high intensity strengthening workout; and Surfset, a total body strength and conditioning class using a surfboard, weights, resistance bands and more.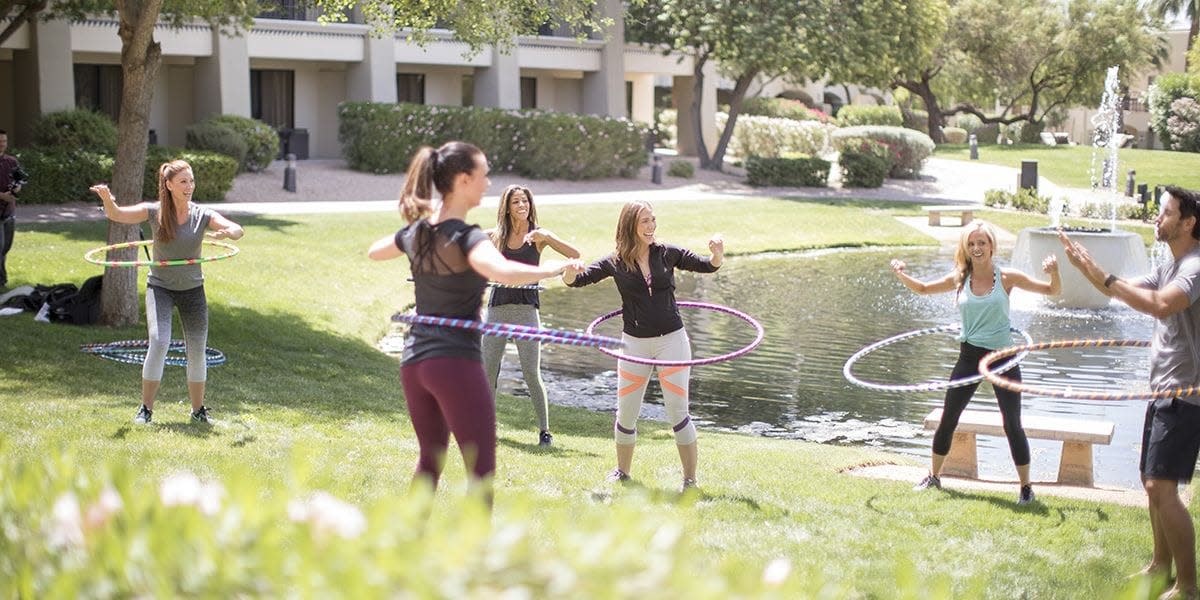 One of the most inventive ways to get people motivated (and moving): Fender Blender Bikes, which offer instant gratification after a workout. During a spin class, attendees blend up smoothies, or even margaritas, using the energy created from their own pedal power.
To accommodate large groups, Zapata and her team can reserve the fitness studios within the spa to offer multiple classes simultaneously. Additionally, a variety of group fitness classes can be held outdoors, such as tai chi, water aerobics and spin, for which the bikes are moved outside behind the fitness center, overlooking Sunset Beach. Another popular activity is a 5k run or walk around the resort's 65 acres.
"What's nice is that we're such a big resort that we have a lot of options using our indoor classes, as well as the outdoor spaces," Zapata said.