In this new series, we'll introduce you to up-and-coming chefs from our luxury hotels who are known for their gourmet dishes and desserts, and who also have a knack for innovation, whether it's in the garden, kitchen, or banquet hall.
From creating fresh meals with veggies harvested from an aquaponic rooftop garden to leading interactive cooking stations at banquets, chefs across the ALHI portfolio are coming up with novel ways to make group dining not just delicious, but also engaging.
In the first part of this series, we're introducing four chefs from across the United States who are making names for themselves, including a Chicago chef who leads fun and informative classes with groups, and a Las Vegas pastry chef whose croissants are highly requested at conferences. 
Here's our first look at up-and-coming chefs worth watching:
Executive Chef Joseph Almoguera at Prince Waikiki in Honolulu
On the open-air, fourth floor terrace of Prince Waikiki is a new aquaponics garden dreamed up by Executive Chef Joseph Almoguera. The chef's sustainable rooftop garden, in the heart of Honolulu, grows a variety of herbs and produce, including assorted basils, mints and cilantro, as well as lettuce, tomatoes and grapefruit. Meeting planners can request for small groups to go on rooftop garden tours led by Chef Almoguera. Or, for a tasty team-building activity, groups can pluck their own basil in preparation for a pizza cooking class with the chef. Prince Waikiki's new chemical-free, sustainable system is a case study in urban gardening, as the aquaponics garden uses 90 percent less water than traditional farming methods. To do this, plants absorb nutrients and filter the water from swai and tilapia tanks. The water is then recirculated to the fish tanks, creating an efficient ecosystem. The garden's bounty gives Chef Almoguera and his team the opportunity to be creative with menus, and to source fresh ingredients for a "terrace to table" experience.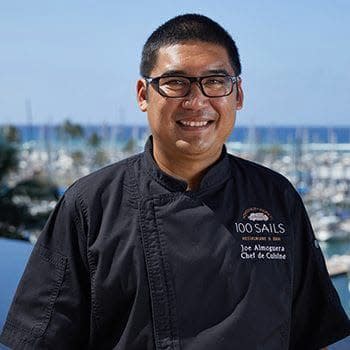 ---
Chef Adam Solowitz at Omni La Costa Resort & Spa in Carlsbad, California
Chef Adam Solowitz just might convince you there's an element of magic to cooking. The Omni La Costa Resort & Spa chef is popular among meeting planners thanks to his interactive cooking demos and displays. Take for instance a recent banquet at the Carlsbad resort where Chef Solowitz created a Prime Rib Station, but cooked eggs in a water bath using an immersion circulator in a fish tank. (The fish tank allowed the guests to watch the sous vide process). The final product: a gourmet hash, with ribeye, Yukon potatoes, Habanada peppers and citrus hollandaise along with the sous vide eggs. At another gathering, he created a risotto stationbut went an extra step further by planting mushrooms in a planter so he could harvest and cook each risotto to order. Even after your event is over, guests can continue cooking with Chef Solowitz: He's a rising star on social media, sharing kitchen hacks, innovative cooking techniques and tutorials on how to make dishes like Cinnamon Toast Crunch French toast and beer-brined fried chicken. Chef Solowitz is also an advocate for cooking with sustainable, local ingredients, and he sources citrus and herbs from gardens throughout the resort.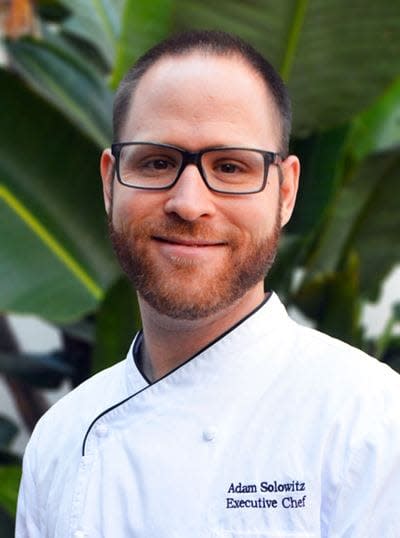 ---
Executive Pastry Chef Mathieu Lavallee at ARIA and VDARA in Las Vegas
Known for luxurious desserts that taste as good as they look, Chef Mathieu Lavallee was crowned the 2020 winner on the Netflix baking competition "Sugar High," a spin-off from the series "Sugar Rush." Chef Lavallee leads pastry production for both ARIA Resort & Casino and Vdara Hotel & Spa in Las Vegas. While catering needs and requests of meetings and conventions change with many different groups rotating through ARIA, Chef Lavallee's high-level pastry skills are a staple with every group that visits. His vast skill set enables him to cater to all different types of requests. But one staple that is admired by many groups? His delectable buttery and flaky croissants. The pastry chef also shines at large spectacles, like ARIA's New Year's Eve Party when he created balloon dogs made of sugar. Last year, his life-sized Gingerbread House made with 900 gingerbread bricks and tiled with 960 peppermint candies was a visual treat for guests; plumes of cotton candy "smoke" swirled out of the chimney. This year, his holiday display features sweet spectacles like large blown sugar swans.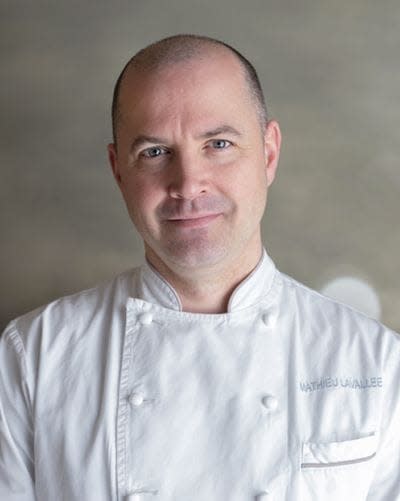 ---
At The Langham, Chicago, break out groups can enjoy a new bespoke culinary experience with personalized cooking sessions followed by a sit-down meal inside the banquet kitchen led by Executive Chef Damion Henry. Guests who attend one of these lessons will learn gourmet skills, including how to properly cook an octopus, or how to perfect a salt crusted tomahawk steak. These fun and informative chef experience dinners teach guests how to cook meals they don't normally cook at home. Chef Henry oversees catering and banquets at The Langham, Chicago, as well as the Travelle Kitchen, Pavilion Tea Lounge, Club Lounge and private kitchen.