Incentive travel is back, and in a big way.
At InterContinental Boston, groups on incentive trips can embark on a memorable whale-watching tour, spotting acrobatic humpback and finback whales in the Stellwagen Bank. At Margaritaville Lake Resort, Lake Conroe in Texas, a company's top performers can try out "coconut bowling" on a private beach, rolling the tropical fruit across the sand to knock down pineapple pins—winners earn frosty piña coladas. Or, on the West Coast at Meritage Resort and Spa in Napa, California, groups can "Cook with Comedians," with chefs teaming up with big-name comedians for an immersive experience that promises, well, belly laughs and high-end, farm-to-fork meals.
"As we emerge from a post-pandemic world, people are craving in-person connections and experiences, factors that will undoubtedly drive incentive travel in 2022, making it a fun and exciting year," said Tom Faust, Vice President of Sales & Marketing for Margaritaville Lake Resort, Lake Conroe.
Corporations are indeed eager to book incentive trips, said Catherine Chaulet, president and CEO of Global DMC Partners, ALHI's preferred DMC network.
"The most exhilarating trend that we see from our clients is this tremendous desire to travel," she said. "Two years of face-to-face meetings and incentives being on pause has revealed to companies and business owners how essential they are to teamwork, morale, employee loyalty, creativity and, ultimately, to finances."
To meet the pent-up demand for luxury trips that reward employees and boost morale, several hotels throughout the ALHI portfolio are offering thoughtful and creative programming that appeal to rewards groups. Here is a look at a half dozen of the standout travel incentive programs: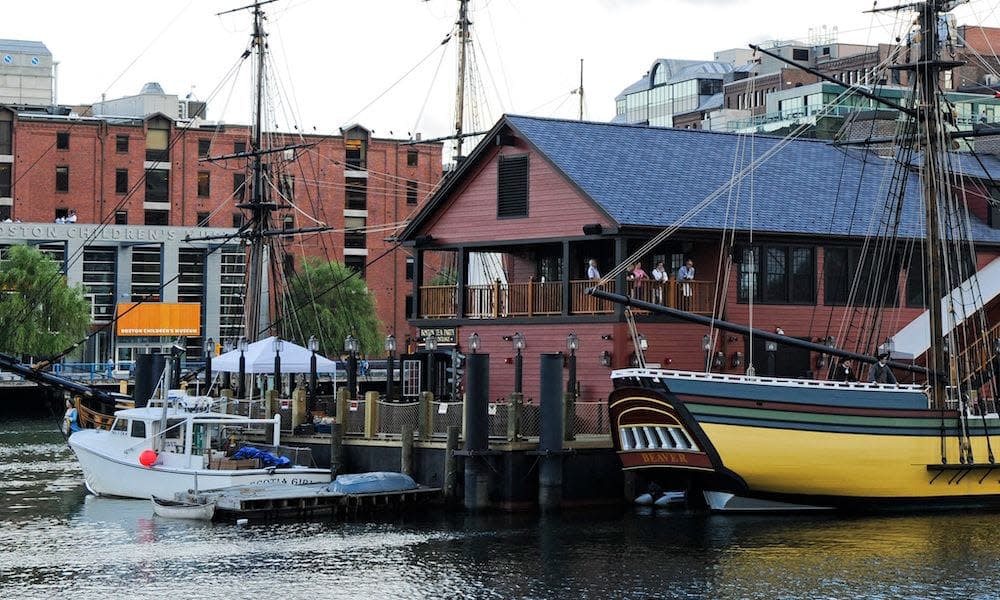 Incentive Opportunities Abound in Metropolitan Destinations
After touching down in Boston, incentive groups can take a water taxi to InterContinental Boston where, in summer months, they'll be greeted with a cocktail on the dock. Groups at this modern, waterfront hotel can immerse themselves in the New England culture, with Chef Didier Montarou's famed New England Clam Bakes, a trip to the Boston Tea Party Museum that's across the street from the hotel, or a group outing to Fenway Park, the oldest and one of the most storied stadiums in the professional baseball.
Other incentive perks include boat tours, notably the New England Aquarium Whale Watch where naturalists on board the catamarans that venture out into the Stellwagen Bank Marine Sanctuary, which is home to whales, dolphins, seabirds, and other marine creatures.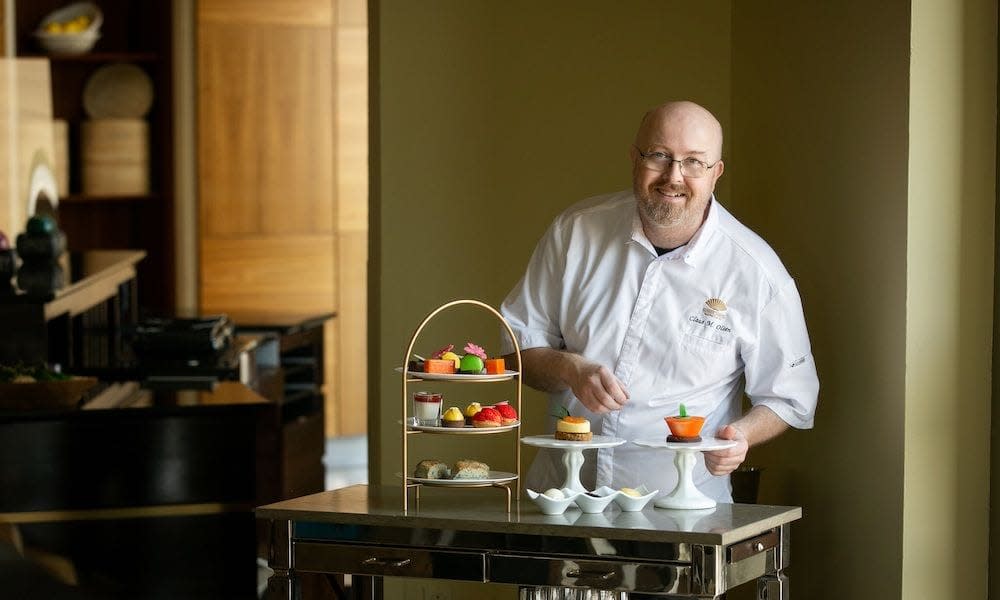 The Mandarin Oriental Washington, D.C. has a prime location that's just a few blocks away from the National Mall, home to iconic memorials and museums as well as the U.S. Capitol Building. The lavish hotel is especially a prized stay in the spring as it overlooks the Jefferson Memorial, which is where pastel pink cherry blossoms bloom.
The hotel's culinary incentive travel programs include an afternoon tea and pastry class with Executive Pastry Chef Claus Olsen. Tea time is a celebrated tradition in the Empress, the sophisticated and artful lounge that overlooks lush gardens. Chef Olsen creates towers of scones, tea sandwiches, and pastries that are served alongside teas and champagne.
Groups can also embark on a fish market tour and tasting with Executive Chef Moosah Reaum. The Municipal Fish Market at The Wharf (known simply as "The Fish Market") is the oldest continuously operating open-air fish market in the United States. Seafood lovers can find bushels of blue crab, shucked oysters, clams, shrimp, and freshly caught fish.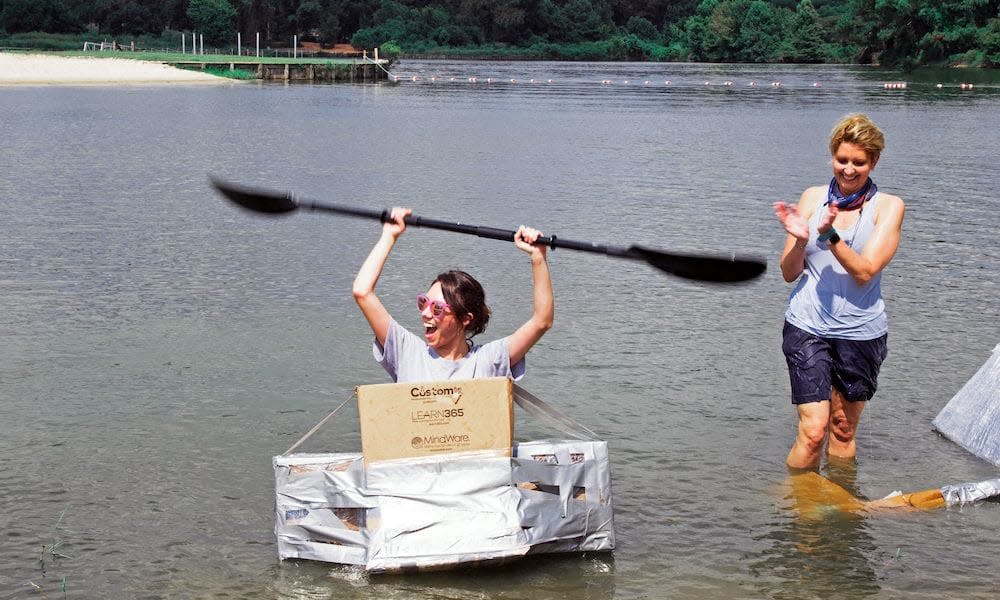 Head to the Beach
The Margaritaville Lake Resort, Lake Conroe, Texas is an hour north of Houston takes a "fun and chill" approach to inventive and reward group programs with its coconut bowling and "Lost Shaker of Salt" scavenger hunts. A popular team building event that incentive groups love is the Continental Drifter Cardboard Boat Regatta in which teams get a set of materials and a one-hour time limit to build a boat. Teams can then race their boats in a private cove behind the resort.
In addition to the creative programming, incentive trip attendees enjoy discounts throughout the resort, whether that's at the Somewhere Spa or at the 18-hole resort course.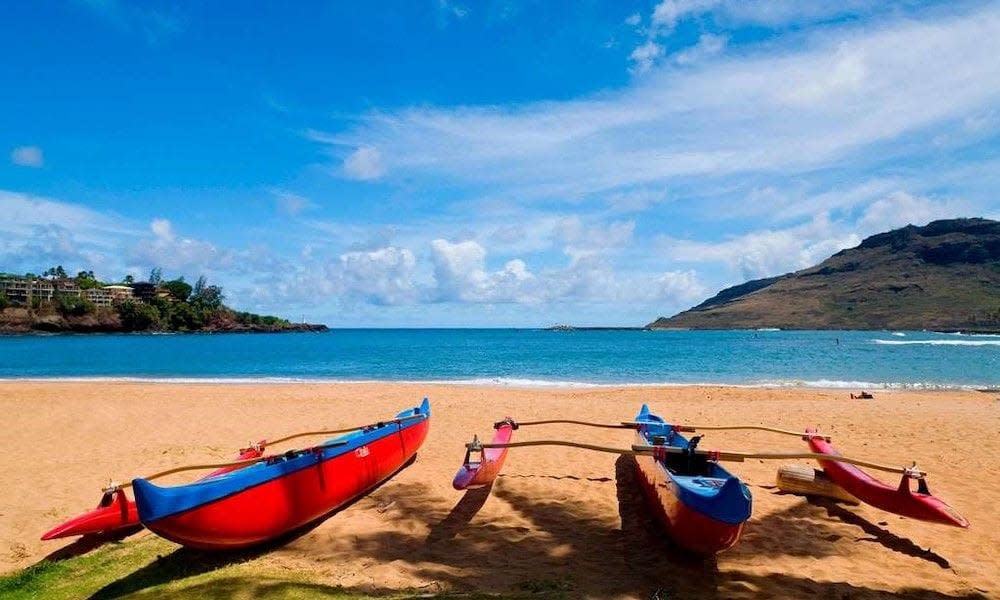 Royal Sonesta Kauai is set on the golden sands of Kalapaki Beach, which is known for its calm, swimmer-friendly waters thanks to a nearby bay that stops big waves from rolling in. Because of this, Kalapaki is the ideal spot for laid-back water sports, including stand-up paddleboarding, snorkeling, boogie boarding, and learning to surf on gentle waves. Incentive groups can break up their sun-soaked beach days with a little adventure by taking stand-up paddleboard lessons.
Another adventure on the "Garden Island" that can be tailored for groups include a sailing excursion that explores sea caves and waterfalls along the Na Pali coast, a remote landscape that's defined by its sheer cliffs that plunge thousands of feet into the ocean.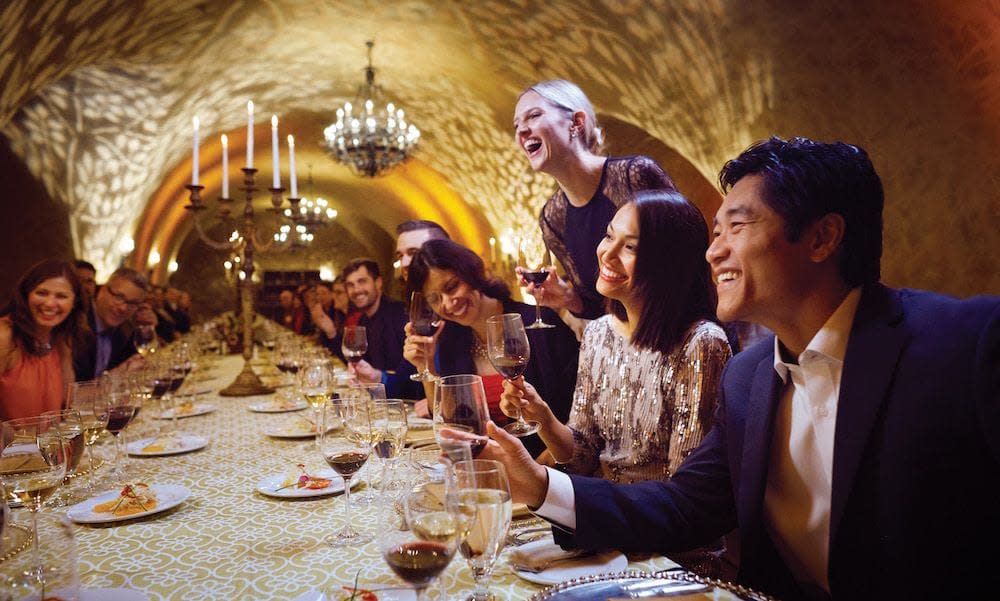 Napa Valley is More Than Wine
From winemaking to yoga to bespoke culinary lessons, Meritage Resort & Spa in Napa offers one-of-a-kind wine country experiences for groups.
In addition to the "Cooking with Comedians" program, the property has a Food and Wine Center where groups can prepare coursed meals and enjoy Napa wine pairings under the guidance of the hotel's Michelin-star chef. Guests can also take home recipe cards curated by Chef Vincent Lesage so they can recreate meals at home.
Other curated experiences for incentive groups include cocktail demonstrations and tastings; yoga in the vineyards, with the rolling hills providing a serene backdrop; guiding walking meditations in the vineyards; wine blending; and bowling buyouts.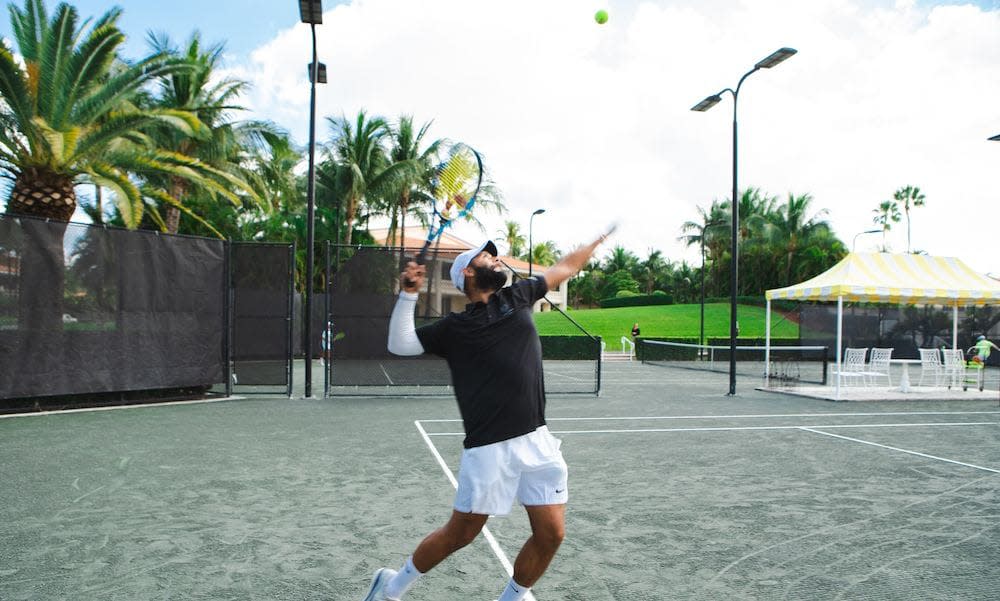 Golf, Tennis in Miami
With four championship golf courses to choose from, Trump National Doral Miami is considered a bucket list destination for golfers. Incentive groups can tee off on courses like the Blue Monster, which has an 18th hole that's often ranked as one of the most difficult on the PGA Tour and where the sport's greatest athletes (Jack Nicklaus, Greg Norman, and Tiger Woods included) have had moments of personal triumph.
In all, this esteemed Florida golf resort has four uniquely designed courses. Those traveling with incentive groups can improve their swing and take private lessons at Rick Smith's Golf Performance Center, a premier golf school, as well as shop for apparel and gear at the Golf Shop.
The resort also features four Har-Tru tennis courts that are illuminated for night games. Groups can cool off and unwind in one of the 18 private, poolside cabanas or relaxat the 48,000-square-foot Trump Spa.