In this series, we're introducing you to up-and-coming chefs from our luxury hotels who are known for their gourmet dishes and desserts, and who also have a knack for innovation, whether it's in the garden, kitchen or banquet hall. This is part three in our series. You can read the first installment here and the second installment here.
---
Proving dinner can double as the show, some of the best chefs across ALHI's portfolios are mighty creative. In Mexico, for instance, meeting guests at Grand Fiesta Americana Los Cabos can join a winemaking tradition and stomp grapes prior to the chef serving a meal with some of the best wines from the Baja region. And, in Colorado, an award-winning chef entertains groups with engaging activation stations, serving tacos in fresh-made tortillas that cradle beef from a local farm, plus tasty toppings.
In this installment of our up-and-coming chef series, we're introducing four chefs from hotels in Mexico, the Bahamas and Colorado who have a knack for entertaining groups and creating tasting menus that are rooted in a sense of place. Here are four top chefs who enjoy tailoring culinary events for groups.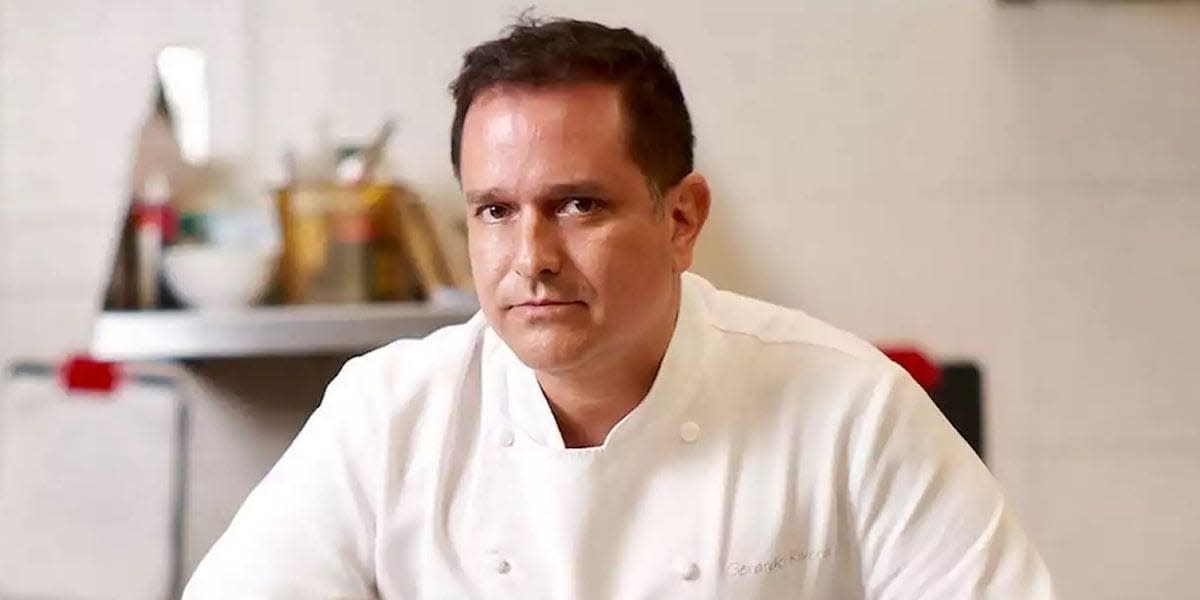 Gerardo Rivera: Corporate Chef of Grupo Posadas, Mexico
Attendees at Grand Fiesta Americana Los Cabos can experience Chef Gerardo Rivera's creativity first-hand during a three-in-one winemaking, spa and dinner experience. Known as the "Barefoot Experience," guests are invited to try their hand (well, foot!) at winemaking by stomping in a barrel of grapes that are from the Valley of Guadalupe, which is known as the "Napa Valley of Mexico." The process releases phenols from the grape skin and seeds. Relaxation is also on the menu. As a part of this barefoot luxury experience, the spa team provides guests with reflexology massages surrounded by candles and torches on the beach. Then, the culinary portion of the evening begins with a wine tasting and canapes before a three- course menu prepared by Chef Rivera.
With a career spanning 30 years, Rivera is a celebrated chef in Mexico. He has spent the past six years as the corporate chef of Posadas, and, in his roles, oversees the brands Live Aqua, Grand Fiesta and Fiesta Americana.
Chef Rivera also organizes another popular culinary event for groups, the "Círculo del Fuego," or "Circle of Fire", in which he cooks meats like lamb, goat, pork and rabbit, as well as vegetables such as eggplant and carrots on a long skewer over the fire. He also toasts sourdough, tortillas and pita bread by the fire.
---
Luis Young: Chef de Cuisine at The Broadmoor, Colorado Springs, Colorado
A James Beard Foundation finalist, Luis Young, Chef de Cuisine at The Broadmoor's Penrose Room, strikes a balance between luxury and simplicity with his culinary approach. A recent menu, for instance, was inspired by different cuisines from the Americas. His menu interpretations included traditional dishes like elotes from Mexico, stuffed with local corn and topped with cotija cheese, ancho chili powder and cilantro. Or, for a take on New England clam chowder, Young slowly roasts black cod, skin on, and serves it with fingerling potatoes, celery, bacon chips, butter poached littleneck clams and a chowder sauce.
"The idea is to take classic flavor profiles and offer an innovative interpretation," Young said.
He translates this philosophy to large group dining at The Broadmoor by using activation stations with thoughtfully sourced ingredients.
"The most popular stations that I've done over the past few years include making a traditional seafood paella, or slicing Arturo Sanchez Iberico ham to order and serving it with fresh baguettes and tomato jam," Young said.
He has also created taco stations with fresh corn tortillas made to order and with wagyu beef from a Colorado ranch and other accompaniments. For smaller groups, private events are often held at the Summit, which has seasonal menus.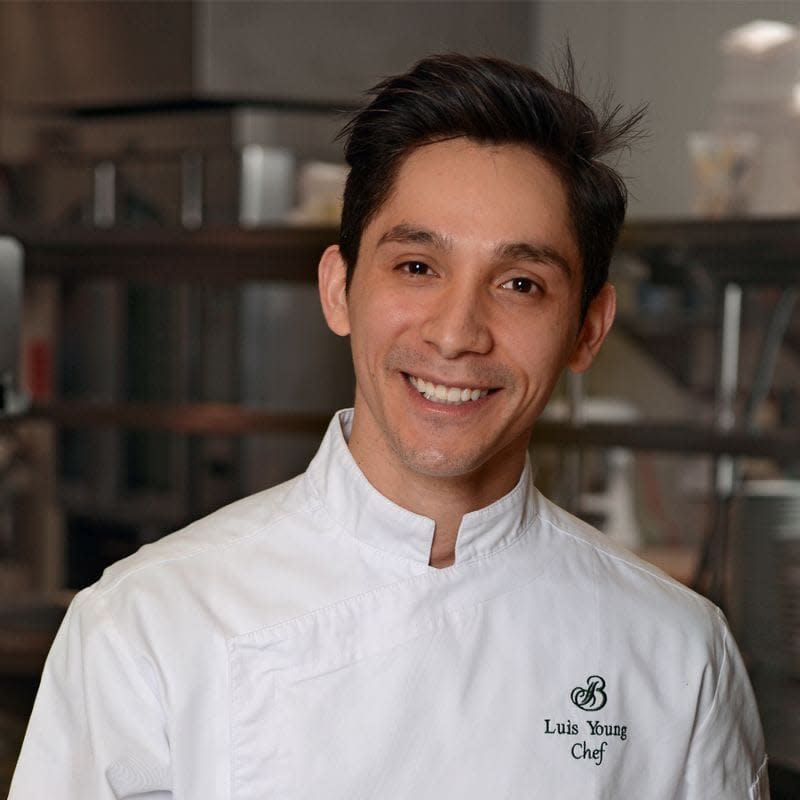 ---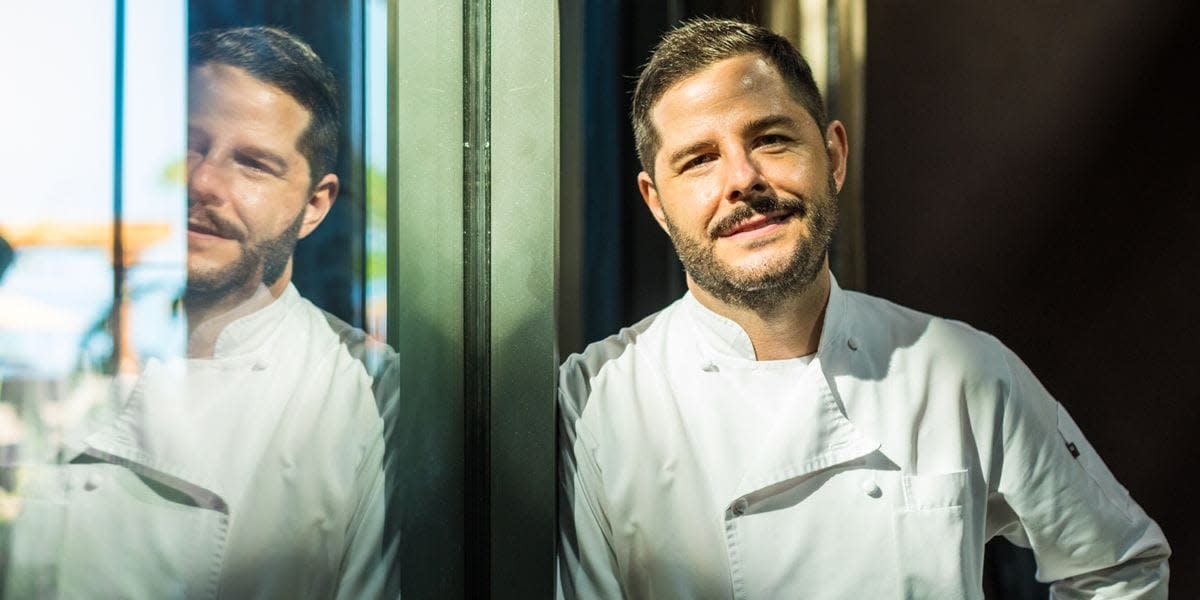 Photo Credit Daniel Alvarez
Olivier Deboise: Executive Chef, One&Only Mandarina, Nayarit, Mexico
Working with the mixology team at One&Only Mandarina, Executive Chef Olivier Deboise introduced a zero-waste cocktail program that includes fermenting the skins of fruit so that even scraps don't go to waste.
To help introduce groups to more sustainable wines, the French-Mexican chef hosts a natural wine tasting at The Treetop, a bar that's nestled in the lush coastal rainforest. During the workshop, Deboise gives an overview of the popular wine movement, explaining how natural wines are made. While there is no universal definition, natural or raw wines typically involve the least possible use of chemicals and additives. During the workshop, Deboise will lead guests through a tasting of six wines paired with canapes.
Another popular event he does with groups is the "Whole Catch of the Day" at Jetty Beach Club. During this meal, Deboise prepares fish with a regional cooking method that uses a marinade of dried chile paste which is then slow roasted over hot coals at the resort's private jetty.
---
Stephan Holland: Executive Chef De Cuisine at The Cove, Atlantis Paradise Island, The Bahamas
Stephan Holland, Executive Chef De Cuisine at Fish by José Andrés located inside The Cove at Atlantis, puts a Bahamian spin on dishes. That means groups can savor a tasting menu that includes dishes like crab cake sliders; ceviche with Leche de Tigre, sweet potatoes, red onions and corn; and a key lime pie with toasted meringue and blueberry and lime air.
For more than 17 years, Chef Holland has been leading kitchens at luxury restaurants throughout Sweden and the U.S. before joining Atlantis. He helps create a bespoke dining experience at Fish, with locally sourced ingredients and a focus on authentic Caribbean cuisine, according to Bryan Gay, senior vice president of sales at Atlantis Paradise Island.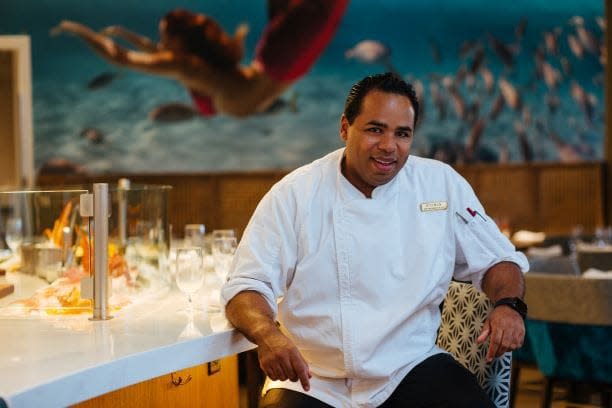 "That sense of place is key to the F&B experience," Gay said.
As an example, the menu at Fish showcases a commitment to sustainable Bahamian fishing practices with a signature dish: Fried local lionfish, a species that's tasty but has been damaging the area's coral reefs. When guests order this dish, a portion of the proceeds go to the Atlantis Blue Project Foundation, a private nonprofit with a focus on preserving coral reefs and the Bahamian ecosystem.