Human trafficking is called a modern-day form of slavery, and it is a scourge that knows no boundaries.
For all the progress that has been made in raising awareness to the horrors of human trafficking, sadly, the notion persists that human trafficking only happens somewhere else, not in our communities, not in our neighborhoods.
Some will view human trafficking from the perspective of the high-profile story of Ghislaine Maxwell, who was convicted of child sex trafficking for recruiting four teenage girls for abuse by her then-boyfriend Jeffery Epstein.
Or in the stunning revelation by British Olympic champion Mo Farah, who said he was trafficked from Somalia to the United Kingdom as a child under a different name when he was around eight years old and forced into domestic servitude.
But there also is the story of a 15-year-old girl in Dallas, who left a professional basketball game with an unidentified man. The girl was found walking on the side of the road in Oklahoma where she had been taken and sexually assaulted multiple times, starved and not allowed to bathe.
Her parents bravely spoke out, saying they wanted their daughter's story "to be a cautionary one about the dangers of human sex trafficking. We just want to make sure people understand … that something like this can happen to anyone anywhere."
The statistics are unnerving. Human trafficking is the fastest growing criminal enterprise in the world. ECPAT-USA, which 30 years ago became the first U.S.-based nonprofit organization to work on the issue of commercial sexual exploitation of children, reported that on any given day, an estimated 40.3 million people were victims of modern slavery, with 4.8 million in "forced sexual exploitation."
"Human trafficking is real," said Lori L. Cohen, CEO of ECPAT-USA, which seeks to end the commercial sexual exploitation of children through awareness, advocacy, policy, and legislation. "It's happening in every corner of the country and it's happening across all communities. There's not one population that we can look at and say, 'okay, those people are victims, my people are not susceptible to being trafficked,'" she said.
"Knowledge is key to prevention and one of the goals for ECPAT-USA is to really provide accurate information that can inform young people to help keep themselves safe, to families so that families can see indicators if a child perhaps is being groomed for exploitation, to educators so that educators have tools to make identification and also refer to law enforcement if necessary, and to the greater communities."
ALHI CEO Michael Dominguez among those to be honored at EPCAT-USA Freedom Awards.
ECPAT-USA is a member of ECPAT International, a network of organizations in 104 countries with one common mission: to eliminate the sexual exploitation and trafficking of children around the world.
The private sector in not immune either, Cohen said, and has an instrumental role in helping to identify and prevent this form of abuse.
"It's not just raising the alarm, but really providing clear information about what is trafficking because unfortunately, there's a tremendous amount of misinformation out there and that misinformation doesn't only make people feel panicky, but it hides the reality of what does trafficking actually looks like," she said. "When people talk to me about what they know about trafficking because they saw the movie 'Taken,' well, that not what trafficking is."
Cohen and other anti-human trafficking advocates will be acknowledging World Day Against Trafficking in Persons on July 30, a day set aside for the sensitization of global citizens to the human trafficking pandemic. It is the second time each year that observes the fight against human trafficking as January is National Human Trafficking Prevention Month.
The meeting industry has aligned with the fight against human trafficking.  ALHI, along with numerous other industry associations, have signed the Code of Conduct for the Protection of Children from Sexual Exploitation in Travel and Tourism, which is the only voluntary set of business principles that companies and organizations in the travel, business travel and tourism industries can implement to prevent and eradicate the trafficking and exploitation of children.
Daniel Lopes, Director of Global Sales for ALHI, said that CEO Michael Dominguez was instrumental in raising awareness on the issue and in the signing of the code and the creation of an information page.
"It has always been a passion of Mike's and his directive on getting this done has been critical," Lopes said. "That sort of support makes all the difference really. The biggest challenge and goal for us that first year was to unpack the complexity of trafficking and bring that awareness to our team and the community we serve to get traction on addressing such a complex issue. It's a marathon, not a sprint. Trafficking is a crime that happens right in front of us, yet is hidden and unfortunately a real issue in the travel ecosystem. As a global sales organization, we are in such a strategically placed position."
Legislators Working to Strengthen Laws
There are federal efforts to strengthen laws against human trafficking. U.S. Rep. Chris Smith, R-N.J., co-chairs the Tom Lantos Human Rights Commission of the U.S. Congress, and along with U.S. Rep. Karen Bass, D-Calif., is working to promote the Frederick Douglass Trafficking Victims Prevention and Protection Reauthorization Act of 2022, which would reauthorize the Trafficking Victims Protection Act of 2000. It would also provide about $1 billion over five years to strengthen and expand education, restorative care, and other critical programs that protect victims, prosecute perpetrators and prevent trafficking.
"Our commitment to preventing human trafficking, protecting and helping survivors reclaim their lives, and prosecuting those who commit these horrific crimes must be strong, powerful and courageous," he said.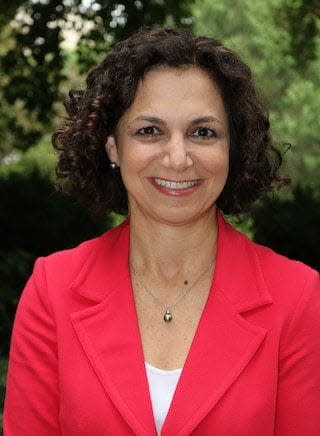 Education, Cohen said, is key. EPCAT-USA has worked diligently to raise awareness in the hospitality industry.
"It's awareness, it's identification, and it's a recognition, particularly in hospitality, that trafficking is bad for business," she said "You don't want to manage a property where children are being bought and sold for sex because that is not going to result in profitability for the business. That is going to result in a big fat lawsuit and criminal charges in some cases.
"It's the moral thing to do, it's the right thing to do, it's the human rights thing to do. We've been very lucky with our partners in hospitality. They really believe that child sex trafficking is just wrong and it's unacceptable."
She applauds the organizations that have endeavored to train their staffs to look for signs of human trafficking and to know what course of action to take.
For example, it's a misconception that traffickers are complete strangers to our children, that someone who's just randomly getting kidnapped.
"Most traffickers are known to the people they traffic," Cohen said. "Really what needs to be created is a psychological bond, a connection, a fear, a sense of loyalty. It needs to happen with someone who's made the effort to kind of cultivate a connection."
Cohen said about three quarters of a million people have been trained on aspects of possible human trafficking and EPCAT-USA is working with the American Hotel and Lodging Association and other hospitality and hotel groups and meeting professional associations to do more training. She also is working to encourage hotels to share success stories.
"What we've seen in some cases is hotels don't want to publicize it because they don't want to share that trafficking happened on their property," she said. "I welcome the opportunity to have conversations with them about how can we honor them how can we celebrate them, how we can show that their staff actually are doing the right thing and we want to elevate that."
Dominguez of ALHI said that it seems so daunting that people think they can't make a difference.
"I have often said that our industry, when focused together on the same things, can have one of the largest impacts on the social challenges of today than most industries," he said. "We tend to be the eyes and ears of society due to our immersiveness in travel."
Lopes added ALHI has focused on education and awareness to its hotel and client audiences. For example, during Dominguez's weekly industry update calls, information is provided about the use of the TraffickCam, a tool anyone can use when traveling that increases the speed investigations can be solved for the various law enforcement agencies.
Internally through townhall and quarterly meetings as well as various internal communications, ALHI's committee shares stats and stories, and participates in awareness campaigns such as the EndItMovement and U.N World Day Against Human Trafficking in Persons.
"We interviewed real frontline heroes in the fight against human trafficking, again, bringing awareness and education," he said. "Our committee is passionate about this, and the real reward has been seeing so many on the ALHI team take this on."
Learn more about ECPAT-USA.