Editor's note: This article first published in the Summer 2023 edition of Beyond the Meeting Room, ALHI's printed magazine, a luxury lifestyle publication focused on sharing compelling, inspirational and educational stories from beyond the four walls of a meeting room.
It's a sultry afternoon in the heart of New York City's Garment District, the historical epicenter of what was once the world's leading fashion center and home to major fashion labels such as Oscar de la Renta, Donna Karan, Calvin Klein, Liz Claiborne and others.
As she descends the elevator from her sixth-floor factory on West 39th Street, between Seventh and Eighth avenues, Lisa Sun, founder and CEO of Gravitas—her "confidence company" offering innovative apparel for women—strides confidently through a dark corridor, emerging in the middle of the bustling street.
The air is thick with humidity as light sprinkles of rain begin to fall. She dashes across the street and heads up to Ma's Cutting Room. This is where Mr. Ma and his team lay out and cut fabric for Sun and other designers.
From there, she heads over to Popular Pattern, where Juan does all the marking and grading for Gravitas, taking handmade paper patterns and turning them into markers, which are used to cut fabric to produce garments.
Next stop is Panda Trim, where Veronica and Deborah Kim, who took over the business founded by their father, Won Koo "David" Kim, source many of the zippers, elastic, buttons, main and care labels for Sun.
Finally, Sun visits Jonathan Embroidery, where Sunny does much of the finishing work such as embroidery and screen printing.
Back in her offices, Sun walks through her factory, where mostly women sit at sewing machines while others work on big ironing boards.
She bought the factory in 2021, partnering with Michael Lee, whose company, Superb Stitch, sews her garments.
She later gathers around a table with her designer Aruk Ochirvaani, recounting how the COVID-19 pandemic all but shuttered the Garment District, affecting 25,000 workers. Some businesses returned, others did not, resulting in fewer jobs. Sun is on a mission to keep the district alive, with dreams of one day owning it all.
Ambitious for sure. For someone who was told she lacked "gravitas" when she worked at McKinsey & Co., for someone who absorbed the lessons taught by immigrant parents and a self-proclaimed "tiger mom," for someone who survived an anti-Asian attack, Sun is forging a path to not only revive the fashion district, but to also inspire and motivate women through confidence, innovation and vision.
She's published a book and is finding her way as a motivational speaker, inspired by a mantra forged from her days at McKinsey.
"I learned two lessons at McKinsey," Sun said. "The first is the power of client service. It is my job in life to help others succeed. I take that through everything I do in life now.
"The second is the power of apprenticeship and mentorship. I do think your best coach is often your toughest coach because they care enough about you to give you feedback. McKinsey really trains you to believe that feedback is a gift, that folks want you to be the best version of yourself and push you to your potential. So, if I give you feedback, it's because I want you to be better. I want you to be successful. And I love that mentorship model."
A Life-Changing Moment
Sun stumbled into McKinsey after graduating from Yale in 2000, where she worked six part-time jobs to augment scholarships and financial aid. She was debating medical school and law school—her dad wanted her to be a doctor or a forensic scientist, and her mom wanted her to be the first Asian female chief justice of the Supreme Court—and instead was urged to try consulting. She figured she would give it a couple of years and maybe save up for grad school.
She would end up staying with McKinsey for 11 years and learned a lesson that would change her life, a lesson that came in her annual job performance review given by Sun's supervisor, Nancy Killefer.
"When I gave her the review and told her lots of positives, but that she needed to develop gravitas, I could see that she was in some ways shocked," Killefer said. "I think like many people at McKinsey, she had always been an A student in the top of her class. It seemed a shock to her to get constructive criticism. She was pretty quiet as she was trying to absorb it. I think it took a while for her to really understand what I meant.
"What I wanted her to take away from the discussion is that she had what it took to succeed, but there were things that she needed to work on. The lack of gravitas was really driven by her own insecurities. She was very focused on proving her worth, and it came across as being overeager and not focused on the client. She was trying to prove herself, and that took away from her ability to focus on the needs of the client and listen intently."
It would be a defining moment in Sun's young life, even as she didn't know what gravitas meant.
"When I looked it up in the dictionary, it said 'dignity, importance, depth of substance.' I didn't have any of that at 22."
Her tenure at McKinsey convinced Sun there was no better place in the world to work with incredible thinkers, executives and teammates.
"I wouldn't be who I am today without that decade-long experience," she said.
The Makings of an Entrepreneur
Her parents came from Taiwan and settled in Fontana, California, where they operated Mongolian Barbecues.
"I worked there every summer, and I cut my teeth as an entrepreneur … $4.95 at lunch, $12.95 at dinner, all you can eat," Sun said. "I was always going to become one (entrepreneur)."
Some of her fondest memories are of doing homework at a restaurant table or jumping in and filling water glasses, or if no one was at the cash register helping check out tickets.
She started high school at age 12 and dreamed of an Ivy League education. Her father encouraged her to compete in speech competitions around the country, earning enough cash to pay for her first two years at Yale.
She also remembers being raised by her "self-proclaimed tiger mom" when Amy Chua's book, "Battle Hymn of the Tiger Mother" came out and her mom saying, "See, I was right. She write book just about me," Sun said with a laugh.
It was her mother, Su Yun, who encouraged her to take her life savings in 2012 and start the fashion company.
"I always knew she is special," said Su Yun, who has since moved back to Taiwan with Sun's father. "She always helps people and that means she will have a good life."
She said she encouraged her daughter to keep going even during tough times. "Whenever she didn't win something, I always encourage her to keep trying. Someone has to be number one, so why not you?"
The lessons and love of her mother stay with Sun to this day.
"My mother is really the person I want to be when I grow up," Sun said. "My mother is the most unique combination of grit, vision and kindness, and the combination of those three things really have formed who I am. She is the first person I call when good things and bad things happen in my life. I really think seeing my parents struggle, but also build a life for their family and send two kids off to college, that's an inspiration for me every day."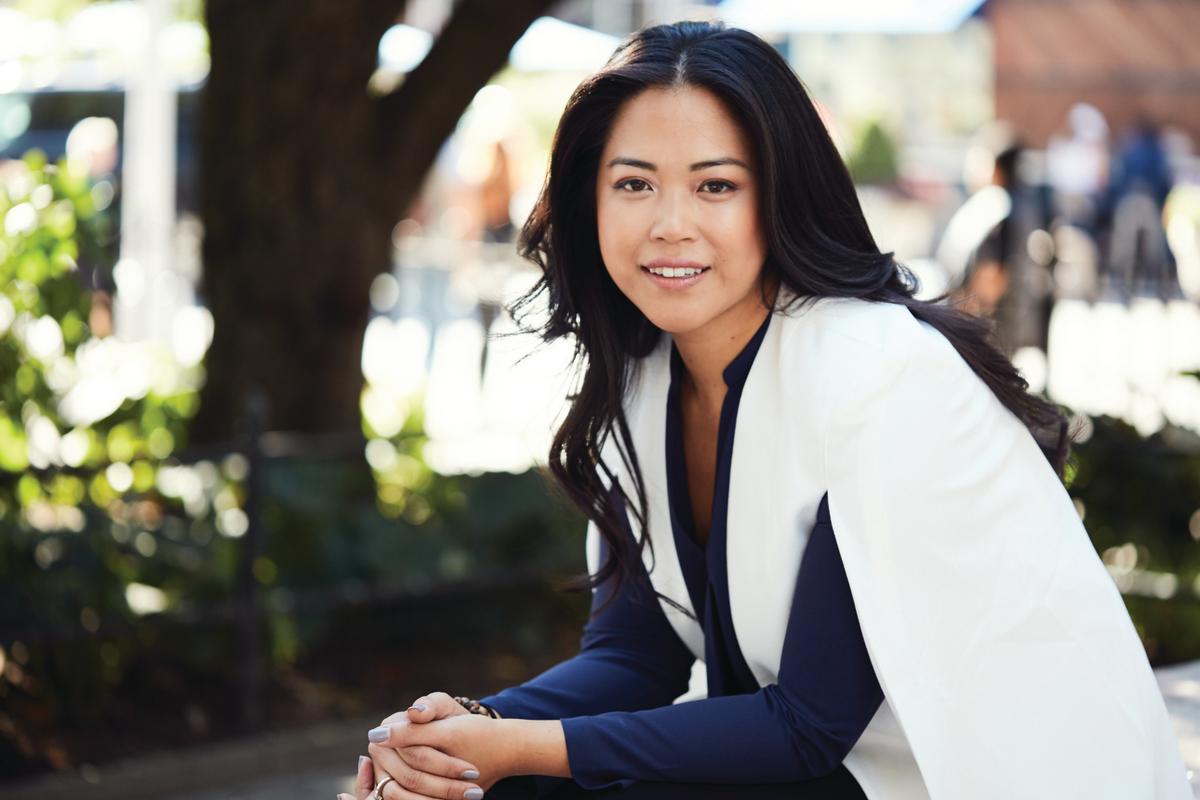 Battling Through Adversity
When she started Gravitas, the mission was to catalyze confidence with fashion as the starting point.
"It's so much bigger than that," Sun said. "I truly believe our clothes are a reminder of something that we should already see in ourselves, which is what we're the best at in the world."
She designed her clothing brand around building shapewear directly into dresses with a brand directive as a "confidence company" offering innovative apparel and styling to make over women from the inside-out.
After her launch, she was featured on national media, including O, the Oprah magazine, People, Forbes, Marie Claire and more.
Her "dress for success" mission has touched influencers such as Olympians Jocelyne and Monique Lamoureux, professional basketball player Skylar Diggins, Food & Wine former Editor in Chief Dana Cowin, and a diverse group of Broadway and off-Broadway performers such as Virginia Woodruff, actor from "Violet," "The Color Purple" and "Dreamgirls."
The pandemic was devastating to the business. The company offered a 30-day return policy and in March 2020, sales were in the negative.
"I looked at my team and said, 'What are our strengths right now? What are our superpowers? What do we have that no one else has that we can make a difference?'" she said. And for 72 days they made face masks and hospital gowns for frontline workers with no profit.
A year later, Sun's head designer was screamed at on the street and told to go back to China. Then, while walking to the post office one night, someone threw a beer at Sun, and another person pushed her and told her to go back to China.
"I've never had anything happen like that to me ever," she said. "You never really understand what it means when there's discussion around AAPI (Asian Americans and Pacific Islanders) hate crimes until it happens to you.
"I didn't use that as an identity, and I think it's because I'm in my 40s and I always say I'm the reluctant activist, right? My parents are assimilators. They came in the '70s where you just put your head down, you achieved, you didn't say too much, you didn't rock the boat, you didn't get involved because you were going to use achievement and status as a way to prove that you deserve to be in this country."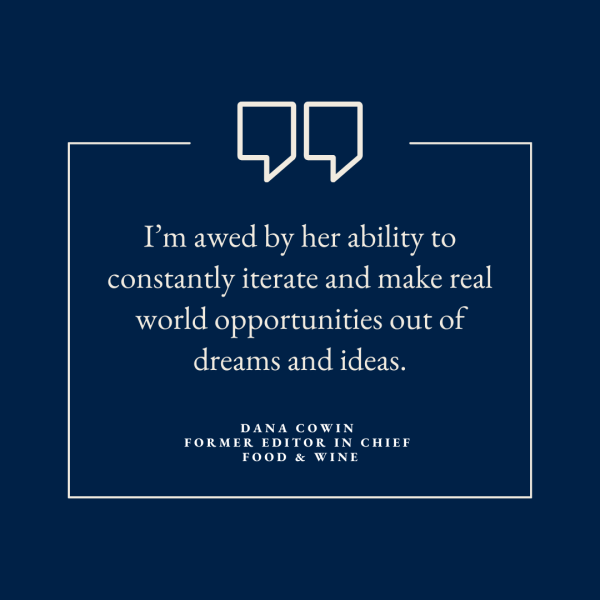 A New Adventure
Sun has spent the past seven years doing events, now determined to expand her scope of influence outside of fashion. Her new book, "Gravitas The Eight Strengths That Redefine Confidence," is the centerpiece of a "much bigger plan to bring everything we've learned about confidence, everything we've learned about what it means to truly live with self-assurance."
Cowin has become a "frientor (friend + mentor)" and cites Sun's honesty and transparency to "stay connected to those you care about, and never ever give up. If you believe in your mission, everything is possible.
"Lisa is always assessing and advancing," Cowin said. "When she's confronted with a setback, she finds a different way to tackle the existing problem, arrives at new solutions, and moves forward. I'm awed by her ability to constantly iterate and make real world opportunities out of dreams and ideas."
Sun believes she can inspire and create synergy between fashion and confidence.
"I have firsthand seen thousands of people go through our workshops, and our events, and be better," she said. "I know this is my purpose in life. My message appeals to women, men, nonbinary, anyone because confidence is universal. I think that those stories deserve to be heard by every gender, and the source of the insight, while it comes from women, it applies to everyone."
Back to gravitas, Sun knows that lesson will say with her forever.
I think she (Killefer) would be a little bit surprised," Sun said. I really hope she would say Lisa is making a difference. She's making the world a better place; she's making people better."
As it turns out, Killefer has kept up with Sun.
"Lisa didn't give up, Lisa never gives up," she said. "Since she started her own business, Lisa has faced many setbacks, such as the pandemic. I think she's treated all of them as learning experiences. She has a strong, such a strong will to succeed. In a sense it's almost an irrational optimism, that everything will turn out fine."
That's what is called gravitas.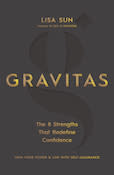 Lisa Sun's New Book
"Gravitas, The 8 Strengths That Redefine Confidence," shares the strengths that every woman can call upon to be confident and successful.
The strengths she focuses on are leading, performing, achieving, giving, knowing, creating, believing and self-sustaining.
Her book also provides context and guides to help identify your superpowers and confidence language.