Imagine this: Kuilima Farm produces 700 pounds of produce weekly for restaurants and bars at Turtle Bay Resort on O'ahu's North Shore in Hawaii. Contrast that with the fact that currently, more than 85 percent of the state's food is imported.
That means Kuilima Farm is helping to move Hawaii toward food sovereignty, which comes with benefits that include reducing Hawaii's carbon footprint, diversifying the local economy, supporting local farmers, and increasing food security on the island.
Nurture the land, nourish the community is the farm's ethos. "We stay deeply connected to the Earth and protect our land by growing native plants, composting and offering local produce to the community," said Ramsey Brown, the farm's manager.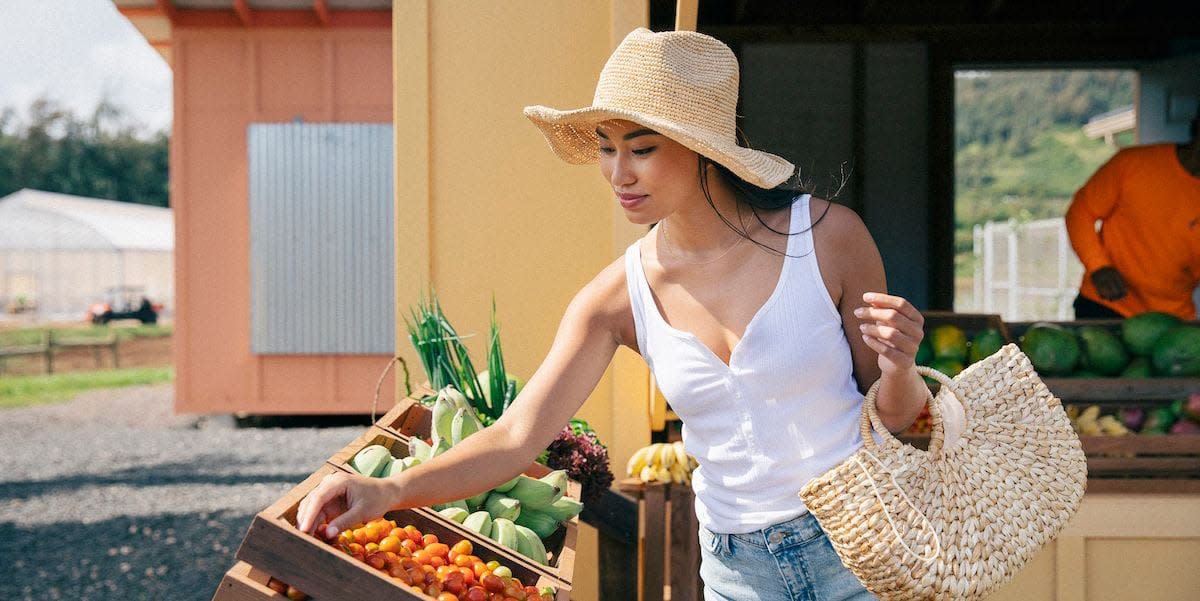 Kuilima Farm is just yet another reason why Turtle Bay's recently major transformation helped reintroduce itself as an ultra-luxe oceanfront oasis and Hawaii's most experiential resort.
The Kuilima Farm is central to that story. Beyond getting a taste and feel for the farm through meals and spa treatments, meeting guests and incentive groups have unique opportunities to experience this pastoral oasis for themselves.
Not only can Turtle Bay guests meaningfully connect with O'ahu's land through the farm, but Kuilima also provides fresh produce to surrounding communities and helps the island reduce its carbon footprint.
"Kuilima means 'holding hands with the land,'" Brown said. "And having these 468 acres of protected agricultural land on O'ahu's North Shore allows us to work towards promoting stable and sustainable food production on the island."
Just a short bike ride from Turtle Bay Resort, Kuilima Farm is located on the mauka (or mountain) side of the Kamehameha Highway is one of the resort's most treasured amenities. The farm grows produce unique to O'ahu's North Shore from banana blossoms that can be cooked into curries to plump Kahuku sweet corn and sticks of sugarcane.
Turtle Bay chefs and mixologists can pluck fresh fruits, veggies and herbs for their hyper-local, seasonal dishes and craft cocktails. Similarly, through this one-of-a-kind farm-to-resort relationship, Turtle Bay's Nalu Spa incorporates the farm's bounty into its scrubs and oils for massages and body treatments.
Ahead, find out more about how guests can experience the beauty and bounty of Kuilima Farm and learn about the farm's overarching sustainability mission.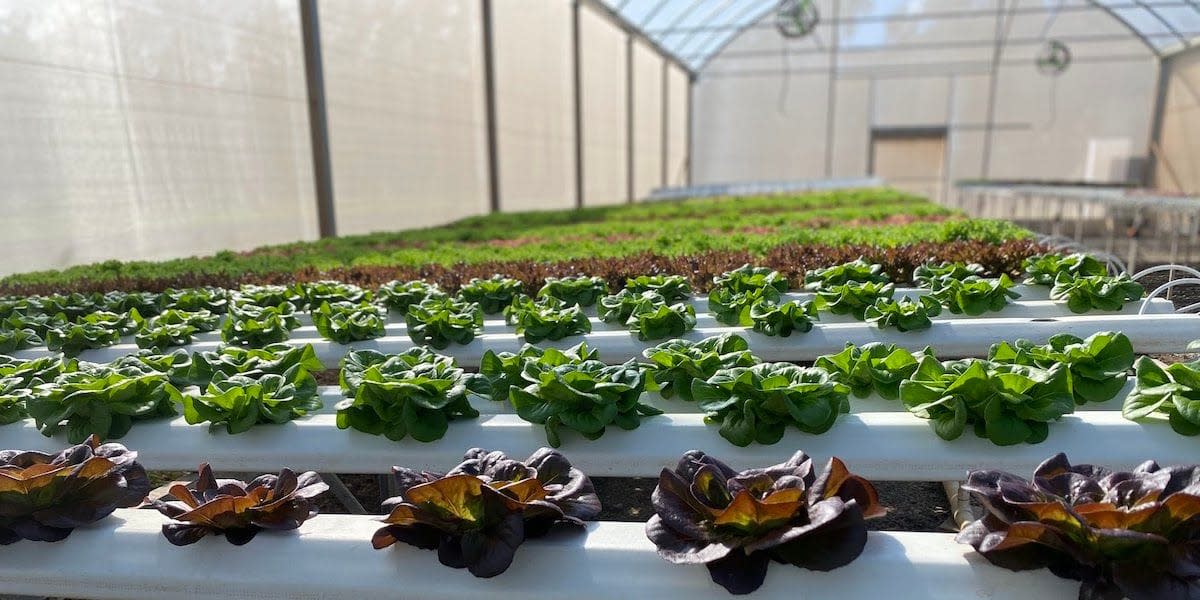 Experiencing the Farm
With its very own on-property farm, Turtle Bay gives real meaning to "farm-to-table" fare.
The 700 pounds of food produced weekly at Kuilima Farm supplies Turtle Bay's restaurants and bars, with native crops like 'Awapuhi (ginger), 'Uala (sweet potato) and Niu (coconut) as well as corn, watermelon, beets, radishes, peppers, tomatoes, cucumbers, and more harvested at the farm and used by chefs in flavorful dishes that give guests an authentic taste of the North Shore. Plus, Turtle Bay cocktails are made with fresh fruit juices.
Guests can also enjoy a multi-sensory experience at Kuilima Farm, with 45-minute farm tours beginning in April that include a fruit tasting.
The farm tours include a history of the Kuilima Farm area, introducing guests to the crops that were brought to the North Shore by the Hawaiian people and explanations of how these native foods are incorporated into local food traditions, Brown said.
Piko is the Hawaiian word for center or core, both in a physical and spiritual sense, Brown explained. The piko of the model farm area is a native Hawaiian garden with medicinal plants which are used in many of the treatments at Turtle Bay's spa. Resort guests can wander through the "Native Hawaiian Wellness Garden," foraging for herbs to concoct their own custom elixirs featuring la'au lapa'au (medicinal) Native Hawaiian plants, he said.
If guests would like to give back to the land, the farm will offer another version of the tour where guests can end it with a tree-planting experience. Brown and his team will provide gloves, shovels, two tree varieties for guests to choose from, pre-dug holes, and materials for guests to write messages, tributes or career goals to be buried with their tree.
The resort is planning seasonal events that are centered on local crops, like the anticipated watermelons that grow in the summer (they're known to reach 45 pounds!) and the sweet corn and pumpkins that arrive in the fall.
Additional immersive experiences at Kuilima Farm include a u-pick flower experience and floral arranging lessons, spa treatments that use farm-grown herbs, as well as dinners and picnic lunches on the farm.
Experiencing the farm can also be as simple as dropping by the roadside farm stand and buying locally grown produce, such as dragonfruit, papayas or apple bananas (which are firm, tart like an apple, but have a creamy banana texture).
Kuilima Farm's Connection to Community
Turtle Bay Resort owns the farm and is committed to its conservation easement status, which permanently dedicates the area to agricultural use. Pono Pacific manages the farm and through this public-private partnership, Kuilima provides fresh produce for Turtle Bay as well as the local community. The farm also has 34 community garden plots available to North Shore organizations and community members.
In addition to the roadside farmstand that serves the North Shore community, Kuilima Farm also partners with nonprofits that have grant funding to provide fresh produce to families in need. In the future, the farm will also collaborate with chefs to create jams and dressings with excess produce.
Turtle Bay offers farm tasting tours and u-pick-it outings, and guests can shop the farm stands, discovering local treats like banana breads baked with macadamia nuts as well as juicy slabs of Kahuku watermelon.