With COVID-19 restrictions being lifted, incentive or rewards programs are primed to boost travel to Europe.
From Denmark to the Netherlands, to Germany, France, Switzerland and more, the news from Europe continues to trend toward fewer, and in some cases, no restrictions for travelers. Airlines are also expanding routes and services and things are looking up for the MICE market in Europe.
While U.S. incentive programs were bolstered due to Europe's Covid protocols, the dropping of mandates will mean more opportunities for European properties, many with unique historical aspects, to attract global attendees.
Here's a look at five historic hotels uniquely positioned for incentive or rewards programs.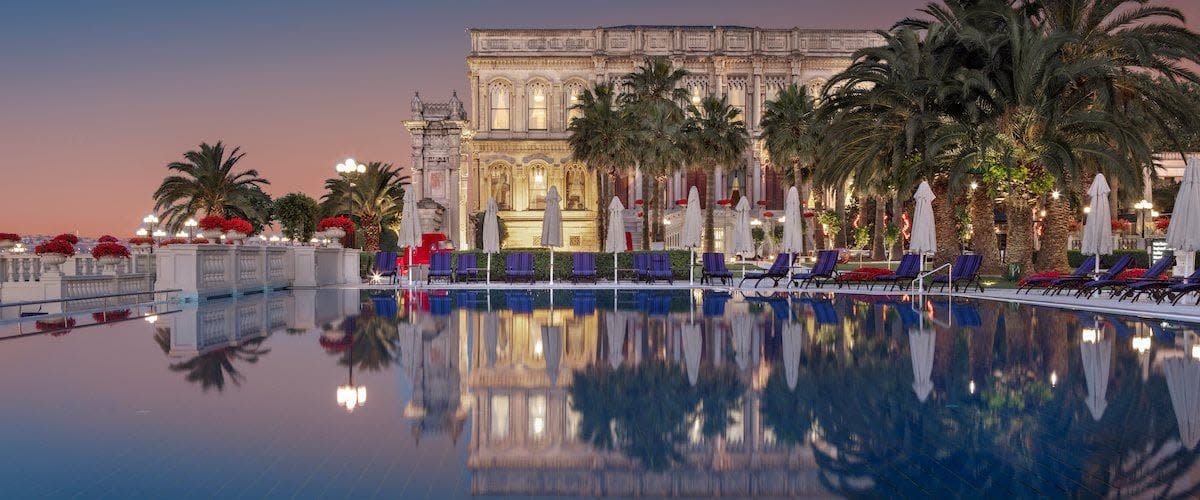 "You've never been to Istanbul, where the moonlight on the Bosphorus is irresistible?" James Bond asked Miss Moneypenny before jetting off to the magical seat of the former Ottoman Empire in 1963's From Russia With Love.
As the only Ottoman Palace on the banks of the Bosphorus, the legendary waterway where Europe and Asia meet, Çiragan Palace Kempinski extends its own seductive allure.
Çiragan, after the Persian for "full of light," is a shining example of the wave of Imperial palaces constructed in 19th century Istanbul, then still named Constantinople.
Çiragan's early credentials include hosting historically significant parliamentary meetings. In 1910, fire consumed Çiragan's interiors. The ruined structure sat abandoned for decades, while the gardens saw renewal from the early 1930s until 1948 as the home stadium of the Besiktas football club.
Return to glory came in 1991 with rebirth as a five-star hotel with 310 rooms, including 20 suites in a harmoniously conceived modern addition and 11 suites in the exquisitely restored palace.
Crowning the latter's collection is the Sultan's Suite. One of the largest and most expensive hotel suites in the world, this singular space embodies the soul of Ottoman days with 19-century Imperial furnishings, colossal doors, and floor-to-ceiling windows offering mesmerizing Bosphorus views.
The palatial design carries throughout the hotel. Unique features include the world's largest Viennese Baroque-style grand chandelier, weighing 2.7 tons and holding 232 lamps; antique carpets; and 2,655 pieces of art, most crafted locally.
The Historical Hamam, or Turkish bath, which survived the 1910 blaze, is for luxuriating like a Sultan and 40-capacity private events. Other transporting group venues include the Çiragan Ballroom, and The Palace Terrace, which like much of the resort, overlooks the Bosphorus and fairy-tale Istanbul.
Tailored experiences include the new "Sultans' Dinner" featuring story-telling, antique candelabras, Imperial dinnerware and other elements evoking dining in the Ottoman era. Transcendent, too, is the heated outdoor infinity pool, which conveys the feeling of floating in the Bosphorus.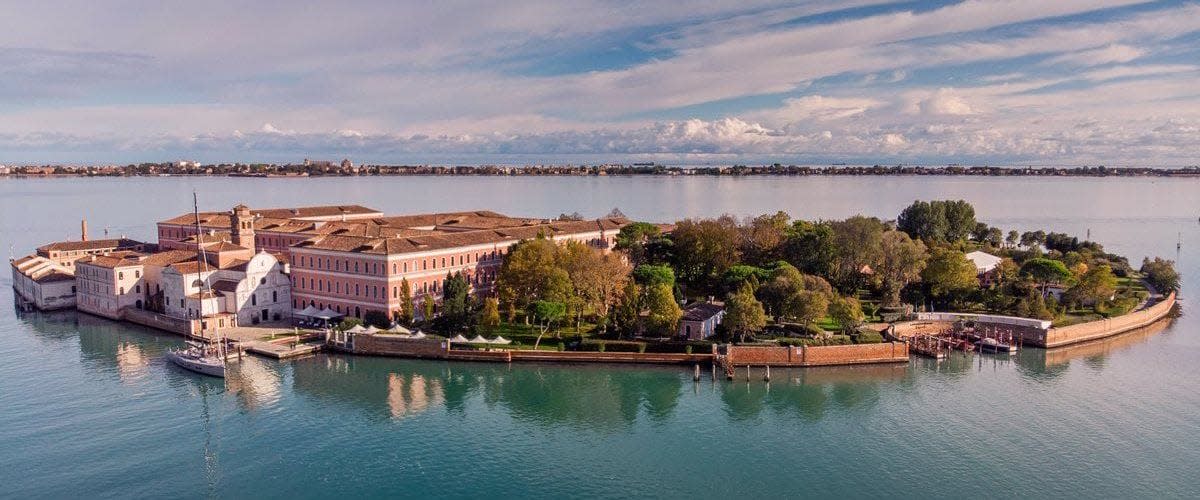 007's Istanbul escapade, and again in 2006's Casino Royale, ends in another magical city, Venice, where the private island retreat of San Clemente Palace Kempinski, just 10 minutes by complimentary private boat service from Piazza San Marco, has witnessed nearly 1,000 years of history.
Settlement of Isola di San Clemente, or San Clemente Island, began in 1131 with San Clemente Church, which served as a refuge and hospice for Crusaders and pilgrims en route to the Holy Land.
Surrounding by 15 acres of lovingly preserved gardens and parkland, the 196-room escape upholds the monastic tradition of tranquility. Rentals include six naturally lit rooms in the 400-capacity Conference and Convention Centre.
The ancient gardens, an Eden of cypress, magnolia, lime and other trees, along with multiple Mediterranean courtyards, offer a heavenly setting for 1,200-capacity outdoor gatherings. Featuring ancient paintings, reliefs and frescoes, the church is a marvel of Romanesque architecture.
Surrounded by cabanas, palm trees and adjacent Buddha-Bar Beach, the heated outdoor pool is a jet set oasis in the middle of the island. Other recreational and leisure amenities include a jogging path through the park; tennis courts; pitch-and-putt golf course; and Merchant of Venice treatments at the award-winning spa.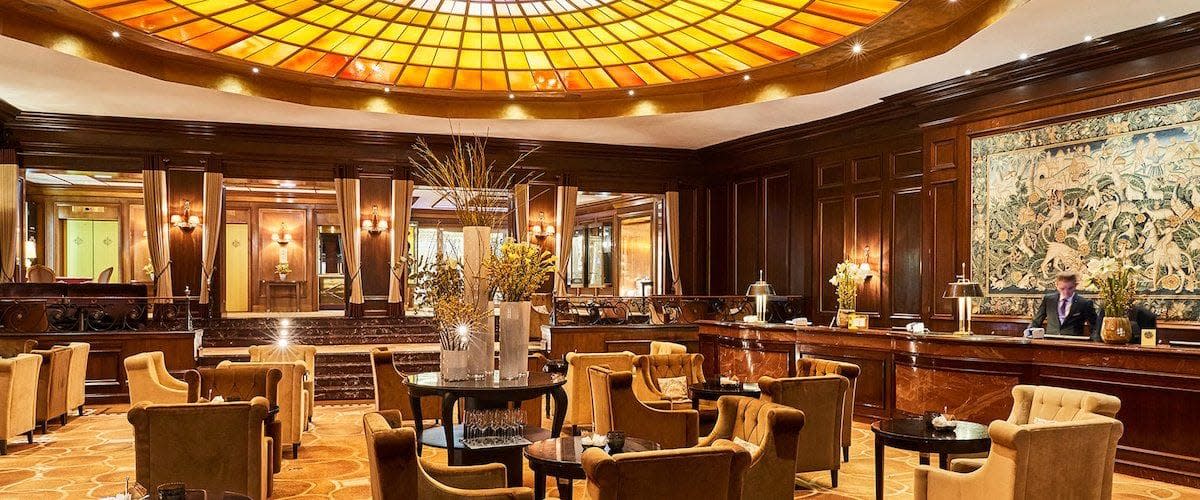 Another storied destination anchored in monastic tradition is Munich. Tracing its origins to an eighth-century Benedictine monastery, Munichen ("home of the monks") was founded in 1157 when Bavarian duke Henry the Lion permitted the monks to create a marketplace.
Destroyed in World War II, Munich's medieval center was faithfully reconstructed as fairy-tale Altstadt, or Old Town. Minutes away by foot, Hotel Vier Jahreszeiten Kempinski Munich is one of Munich's most fashionable addresses on the city's most luxurious retail thoroughfare, Maximilianstrasse, or Maximilian Street.
Opened to great fanfare in 1858, Maxmilian's vision of "the most beautiful hotel in the city" fulfilled its promise by attracting heads of state, artists, and personalities from around the globe. Notable guests included the King of Siam, who arrived in 1910 with 1,320 suitcases. Archduke Franz Ferdinand and his wife Sophie stayed here months before their assassination in 1914, which precipitated World War I. Later star check-ins included Winston Churchill, Elizabeth Taylor and Elton John.
With its spectacular 1905 glass cupola featuring flowers from each of the four seasons, the lobby remains "the most beautiful living room in Munich." Renamed "Schwarzreiter" in 2014 after King Ludwig II's (Maximilian's father) favorite fish, the restaurant has kept the Michelin tradition going since 2018. Mixing historic with high-tech, event spaces include the 600-capacity Ballroom Maximilian and romantic Nymphenburg Room. The spa features a rooftop terrace overlooking the city.
Crowning glories include the Royal Ludwig Suite; seven-bedroom Royal Wing; and top-floor Maximilian Suite, a gorgeous "box seat" for viewing the "Alte Peter" Church and other historic Munich landmarks.
German-born Lorenz Adlon, a successful hotelier, restaurateur, wine merchant and caterer of high-profile international events, held "the comforts and pleasures of indulgence" in high esteem. Embodying this ethos to the fullest was his namesake hotel, which opened by the embassies and iconic Brandenburg Gate on Pariser Platz, Berlin's historic center, in 1907.
Inaugurated by Emperor Wilhelm II, the last Kaiser of Germany, Adlon's Neo-Baroque and Louis XVI-styled pleasure palace, set a new global standard for sophisticated hospitality at a cost of nearly 20 million gold marks. The opulent property became a VIP magnet and epicenter of the Berlin business, social, and diplomatic universe. From ambassadors and aristocrats to monarchs and movie legends, the star parade included Charlie Chaplin, Marlene Dietrich, Albert Einstein and Josephine Baker. Wilhelm himself favored the hotel over his own Royal Palace.
Around 1930, the Maharaja of Patiala was so wowed by his guest experience that he gifted the hotel a magnificent Elephant Fountain and declared, "If you don't know the Adlon, you don't know Germany." Inspired by the Adlon, 1932's Best Picture winner Grand Hotel stars Greta Garbo as the dancer who "wants to be left alone."
The hotel survived WW2 only to burn down in 1945, possibly from a Russian soldier's errantly (or deliberately) thrown cigarette in the wine cellar. Only a back wing survived the blaze, but the phoenix spirit remained, and in 1995, with the blessing of the Adlon family, work began on the approximately €245 million rebuild of the hotel on the site modeled after the original design.
In 1997, Hotel Adlon Kempinski Berlin opened its doors. The luminaries came back, including Queen Elizabeth II and Barack Obama, along with the Elephant Fountain, serving as the centerpiece of the magnificently restored Lobby, and the signature "Adlon Oblige!" culture of uncompromised service excellence.
The hotel's 385 luxurious rooms include 78 suites in 16 categories, representing the most diverse suite collection in Germany. The Imperial, Royal and Presidential Suites offer 24-hour butler service and entrancing views of the Brandenburg Gate, Tiergarten, Victory Column and Reichstag dome.
Elegant venues for up to 500 attendees include 15 event rooms, two ballrooms, and three meeting lounges. The five-star appeal continues with three restaurants, including perennial two Michelin-starred Lorenz Adlon Esszimmer, and a luxurious spa with three private suites.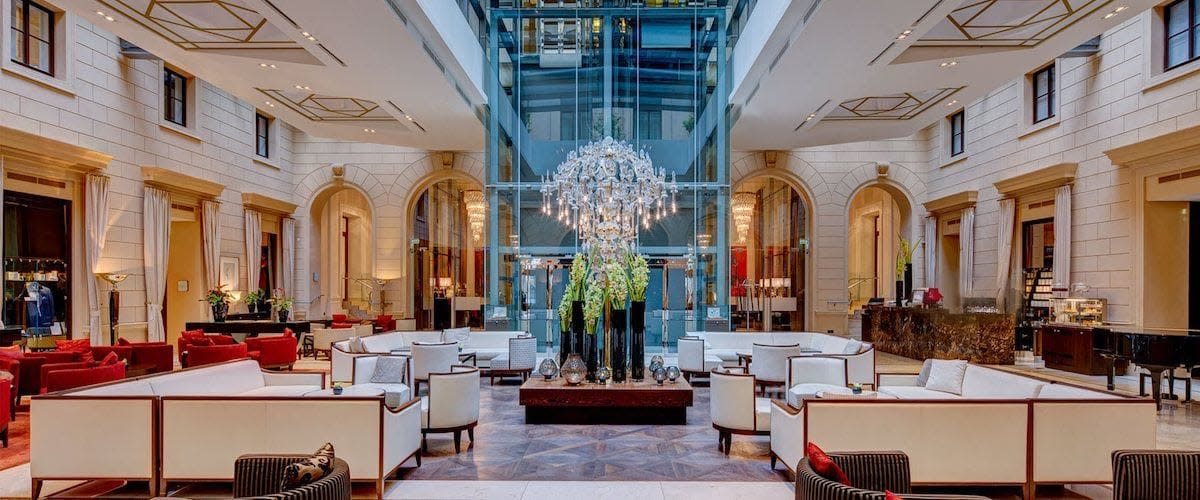 Whether viewed panoramically from Kahlenberg Mountain or on leisurely promenades about town, Vienna's renown as a global seat of architecture is unmistakable. From the Baroque confections of the 17th and 18th centuries to the Art Nouveau and Modernist movements of the 20th century, the Austrian capital's cityscape is pantheonic.
Major contributors include Danish-born architect Theophil Edvard Hansen, who studied Hellenistic architecture and designed several buildings in Athens before moving to Vienna in 1846.
In 1869, work commenced on Hansen's palatial namesake hotel for the 1873 World Exhibition in Vienna. Completed that year, his monumental Palais Hansen served other purposes over the ensuing 140-plus years, including a police headquarters, bank, and municipal office. In 2013, following an exacting restoration, the building returned to its hospitality origins as Palais Hansen Kempinski Vienna.
Located at the northern end of the Innere Stadt (Inner City) two blocks from the Danube River, the heritage-listed heirloom harmoniously blends yesteryear grandeur with high-tech amenities. Original Ionian columns and crystal chandeliers make for timelessly romantic arrivals, with elegant accommodations to match.
All 98 rooms and 54 suites feature high ceilings and classic 1920's design. Prized bookings include Vienna's most spacious Presidential Suite, with Ringstrasse views from the luxurious bathroom. Event rentals include a ballroom and eight function rooms.
Traditional horse-drawn carriage rides extend the Viennese flair, along with the daily treat of apple strudel. Following the secret recipe of the former head patissier's grandmother, this classical Austrian dessert is served several times each day in the Lobby Lounge. Guest can also enjoy the twice-monthly apple strudel baking class.
Serving modern Alpine-Mediterranean cuisine, Michelin-starred EDVARD, after Hansen's middle name, is one of Austria's top fine-dining destinations. Reflecting its street address, Schottenring 26 (the hotel is 24), award-winning 26°EAST bar serves daily cocktails inspired by countries along the 26th degree of longitude along with Scottish and Japanese whiskies and other spirits galore.
Reflects Vienna's location where Western and Eastern Europe meet, the luxurious spa marries Viennese 1920s-style glass art with Ottoman-style décor.