When the eighth annual Birdies for Breast Cancer golf fundraising event takes place at Terranea Resort this October, the impact in the local community will be life changing.
Since the partnership with Terranea began in 2015, about $60,000 has been raised to support Cancer Support Community South Bay, the charitable partner of the event. Last year alone, the organization provided free services for 16,000 visits for nearly 1,200 participants and families impacted by cancer diagnosis through programs including support groups, counseling, health-related activities and workshops.
"Our partnership with Terranea is absolutely so invaluable to helping us provide free support service to our cancer community," said Jackie Suiter, Development Director at Cancer Support Community South Bay. "We rely on our partnership to be able to do lifechanging work to help entire families impacted by cancer diagnosis. We provide a connection for those going through the cancer journey and we could not this without partners like Terranea."
Golf tournaments to support charitable causes take place at several ALHI properties throughout the year, reflecting corporate social responsibility and a way for properties to engage with and give back to local communities.
Terranea incorporates Birdies for Breast Cancer on its picturesque 9-hole, par 3 oceanfront course as part of its Terranea Turns Pink initiative. Throughout the month of October, Terranea highlights various offerings and special promotions with a portion of proceeds from resort offerings, including oceanfront adventures, dining and specialty cocktails, spa treatments and more donated to Cancer Support Community South Bay and the Breast Cancer Research Foundation.
Suiter said her groups works with two local health care providers to put on the event, but that Terranea responds by providing staff support, food and beverage, tents, donations to a silent auction and more.
Here are examples of other golf events at ALHI properties that support local communities.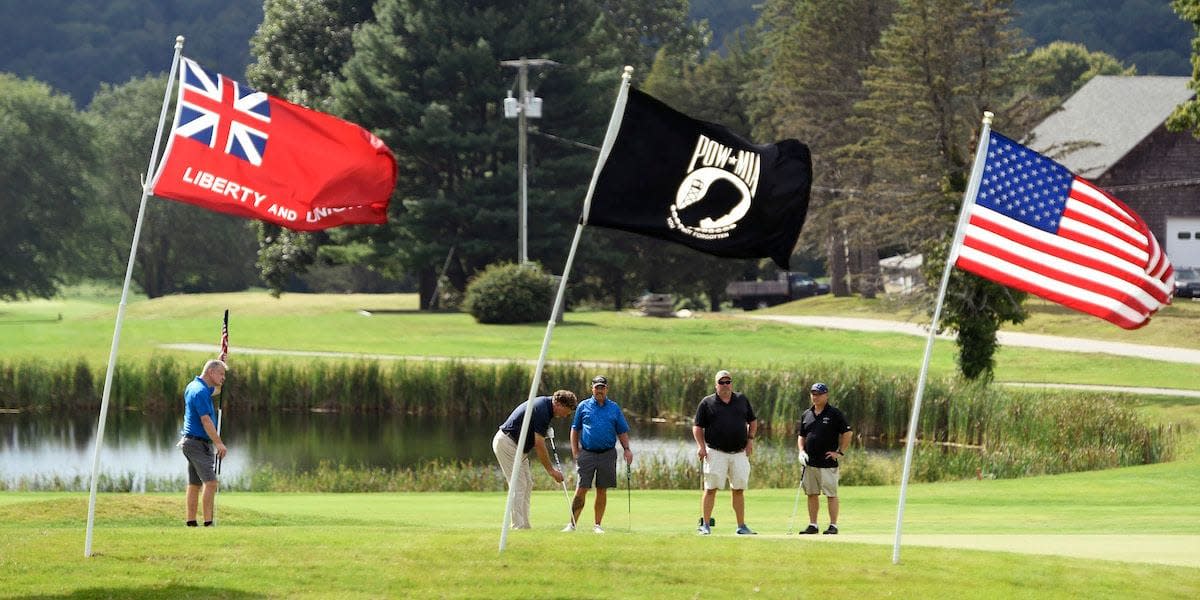 PGA Pro-Veteran Invitational, Mohegan Sun
Designed to grow the game of golf and positively impact the lives of youth, special needs golfers, military veterans, and diverse populations, the annual PGA Pro-Veteran Invitational hosted by the Connecticut Section PGA Golf Foundation takes place at the Mohegan Sun's Golf Club. The annual event raises money for different charities across the region. Last year's tournament, played in early September, raised more than $2,000 for the Connecticut Section PGA Golf Foundation.
"The Mohegan Sun Golf Club is honored to participate in this tremendous event every year," said Philip Krick Jr., Vice-President & General Manager of Mohegan Sun Golf Club. "With the help of all the PGA professionals, we are able to give back to our community and to those who served in our military through the great game of golf."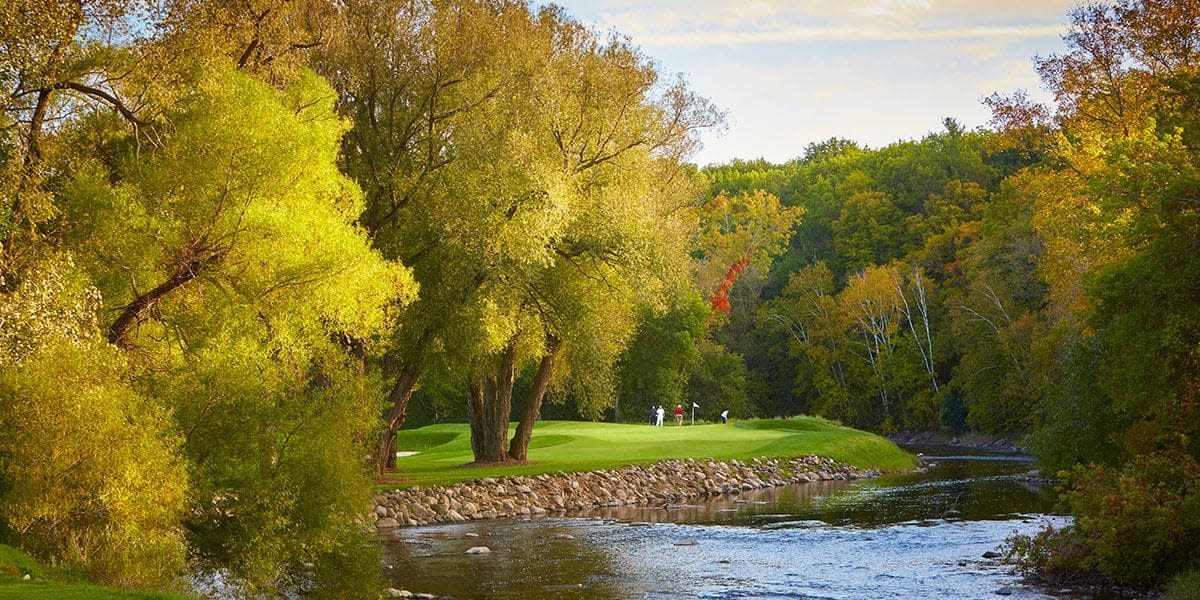 There are currently eight companies that take advantage of the special golf package on the Meadow Valleys of Blackwolf Run for fundraising. Kohler's golf professionals also host a free elementary school program to schools in Sheboygan County, introducing and exposing golf to students who have not had the opportunity to be around the game. The property works with the First Tee of Southeast Wisconsin for the programming. The students in the program will be able to return the following summer and play the course, a new 10-hole par three.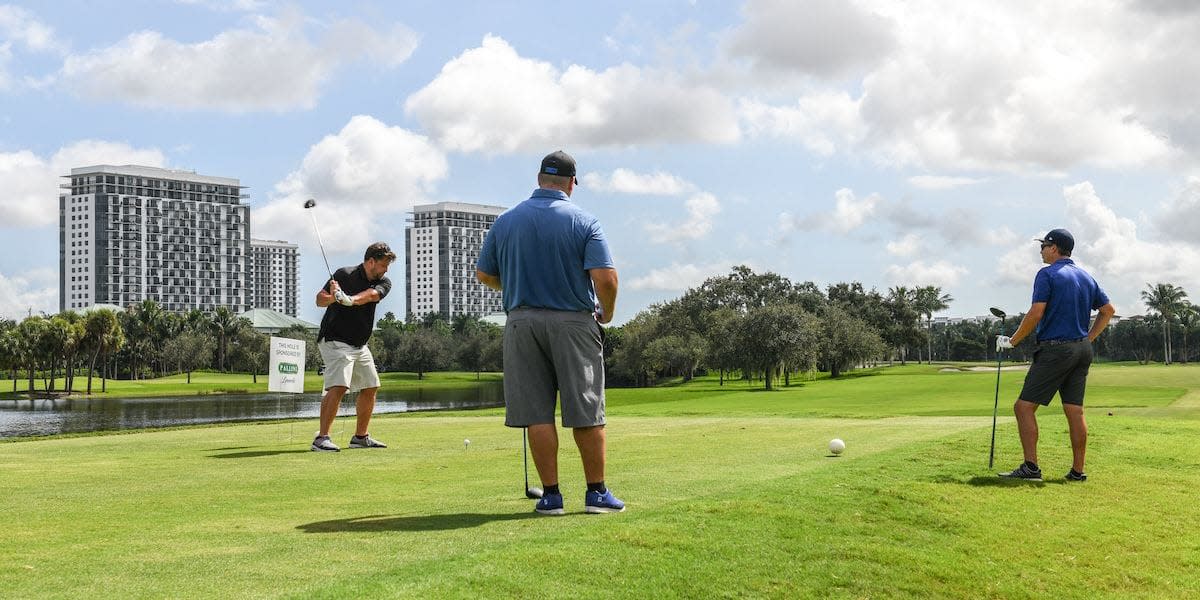 A signature event at Trump National Doral Miami is the Curetivity Tournament benefitting the St. Jude Children's Research Hospital. The event, which returns for the eight time this year, raised more than $90,000 for St. Jude in 2021. Curetivity, the charitable partner of the event, has raised $25 million for the research hospital to fight pediatric cancer.