ALHI Members have been busy upgrading their properties behind closed doors and they are eager to amaze guests with new additions such as the Ocean Bungalows at Turtle Bay Resort - pictured above - which will provide attendees with an intimate and secluded experience.
From unrivaled renovated convention space to transformed guestrooms or a complete resort transformation, these renovations will meet the ambitions of every planner and offer attendees even more memorable experiences. 
The Broadmoor
Colorado
The Broadmoor is the only Forbes Five Star and AAA Five-Diamond awarded hotel in the country to fully operate an on-site Convention Center. With the recent addition of the ground-breaking Bartolin Hall and over 200,000 square feet of flexible meeting and convention space, The Convention Center at this property is the only venue in the state to offer a true Colorado convention and exhibition experience.
What you need to know about Bartolin Hall:
Bartolin Hall connects directly to Broadmoor Hall with a 28-foot wide walkway, integrating the design into the look and feel of not only The Broadmoor campus but to the three additional buildings that comprise the Convention Center.
A grand foyer, with large windows looking out to the mountains, perfect for registration or function space. The area opens into a functional 93,500 square foot exhibit space, with polished concrete floors and 25 foot high black piped ceilings.
There are 18 breakout rooms on the first floor with west-facing views and dedicated food service areas and their second floor mezzanine has an additional 14 meeting rooms bringing the total number of meeting rooms to 32.
For more information, please check Bartolin Hall Convention Center Video and Amazing Outdoor Spaces Mountain Collection.
---
Bellagio
Las Vegas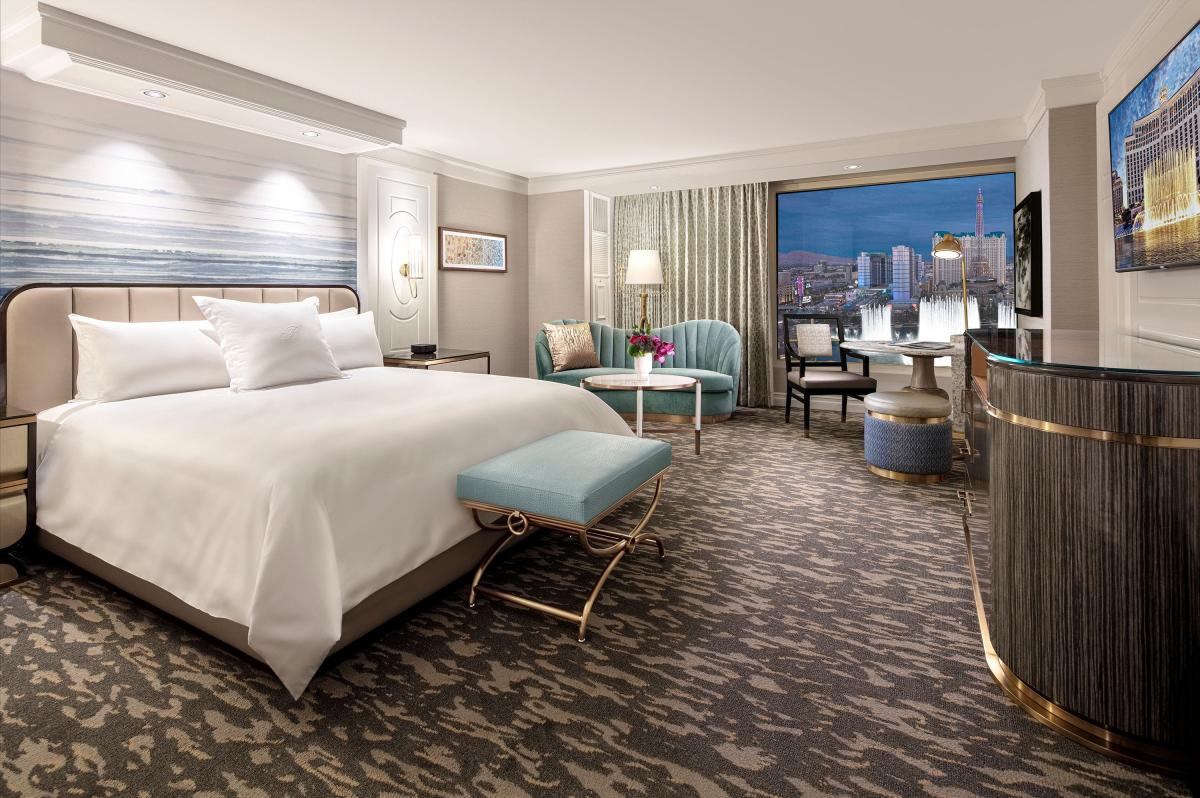 Poised to elevate the luxury hospitality set in Las Vegas, Bellagio has unveiled a refreshing new guest room design and upgrade in-room amenities that speak to trends in sophisticated, contemporary travel.
Encompassing all 2,568 guest rooms in the resort's main tower, the new designs take inspiration from the movement of water, the beauty of nature, and the vibrant reflections of light seen at sunrise and set. Featuring a luxurious oversized shower, dual sinks, a built-in closet, and an activity table, Bellagio's new guestrooms reflect thoughtful use of each space.
In addition to the guestrooms, Bellagio is also incorporating a new look and feel in the hallways, guestroom elevators, and elevator foyers. Their room remodel will continue through the summer with the first collection of rooms available for guests beginning April 2021.
For more information, please check Press Release To Bellagio Unveils New Guestrooms and Get To Know These Up And Coming ALHI Chefs.
---
Ojai Valley Inn
California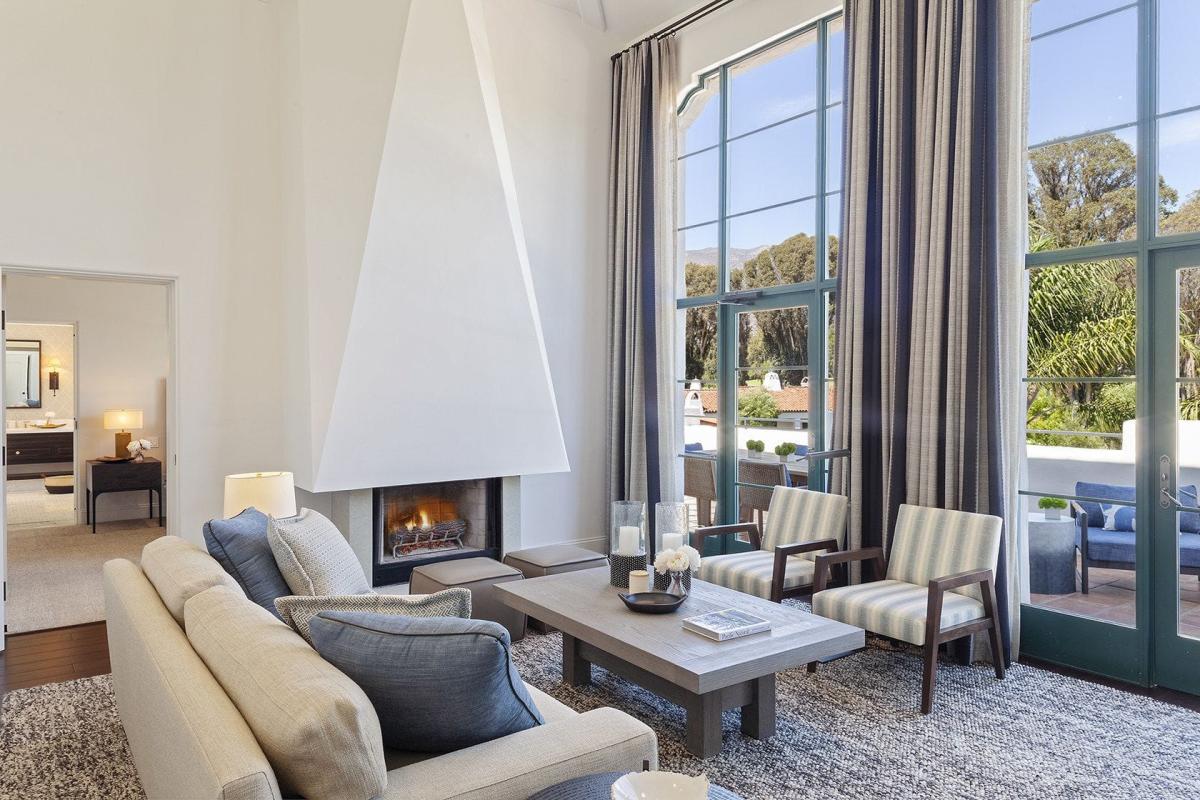 The iconic luxury Ojai Valley Inn resort - recently recognized as one of the Top 500 Hotels in the World in 2021 by Travel + Leisure - features a recent $5 million renovation that includes the award-winning Spa Ojai, and stunning new Spa Penthouse Suites. In addition, all Ojai rooms bathrooms have been completely redone.
The Sunset and Moonrise Penthouse Suites are each 1,500 square-foot, two-bedroom accommodations with sweeping views of the surrounding valley and ample private outdoor space. Inspired design touches include handmade wool rugs and hardwood flooring; artwork by Tricia Strickfaden and Peter Zaleski; bathrooms with Carrara marble finishes; and opulent outdoor lounge seating and fire table for al fresco evenings by Harbour Outdoor and Sutherland. Both suites pay homage to the resort's location in the heart of Ojai Valley, the unofficial "Zen Capital" of Southern California.
If you have not been to the resort in the last 3 years, then you have not seen The Farmhouse at Ojai Valley Inn, a 50,000 square foot epicurean event center connecting world-class food culture, sublime indoor/outdoor settings, and bucket list events.
For more information, please check Event Highlights Video At The Farmhouse and California Update: Meetings Up To 5k Beginning June 15.
---
Fairmont Olympic Hotel
Seattle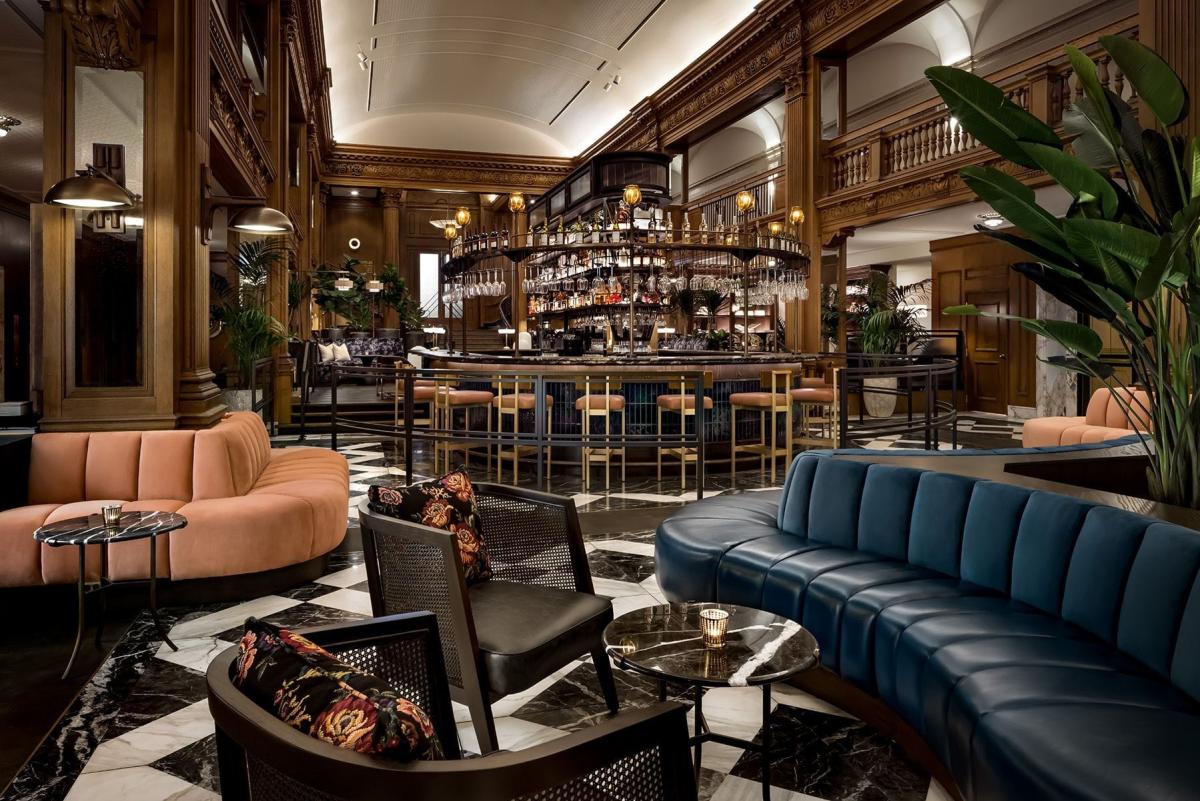 Fairmont Olympic Hotel's $25 million grand restoration commenced in January 2020, signaling the largest renovation project for the historic hotel in 40 years.
The first chapter of the project - unveiled April 30, 2021 - features a fully transformed lobby with a breath-taking character that anchors a bold social experience for guests and locals. The renovation extends to all key event spaces, setting the perfect stage for momentous celebrations. Subsequent chapters of the project, debuting later this year, will showcase a new culinary flagship that will reflect the evolution of the hotel's beloved The Georgian restaurant and introduce an intimate spirit drinker's enclave.
For more information, please check Behind The Scenes Transformation Videos.
---
Turtle Bay Resort
Hawaii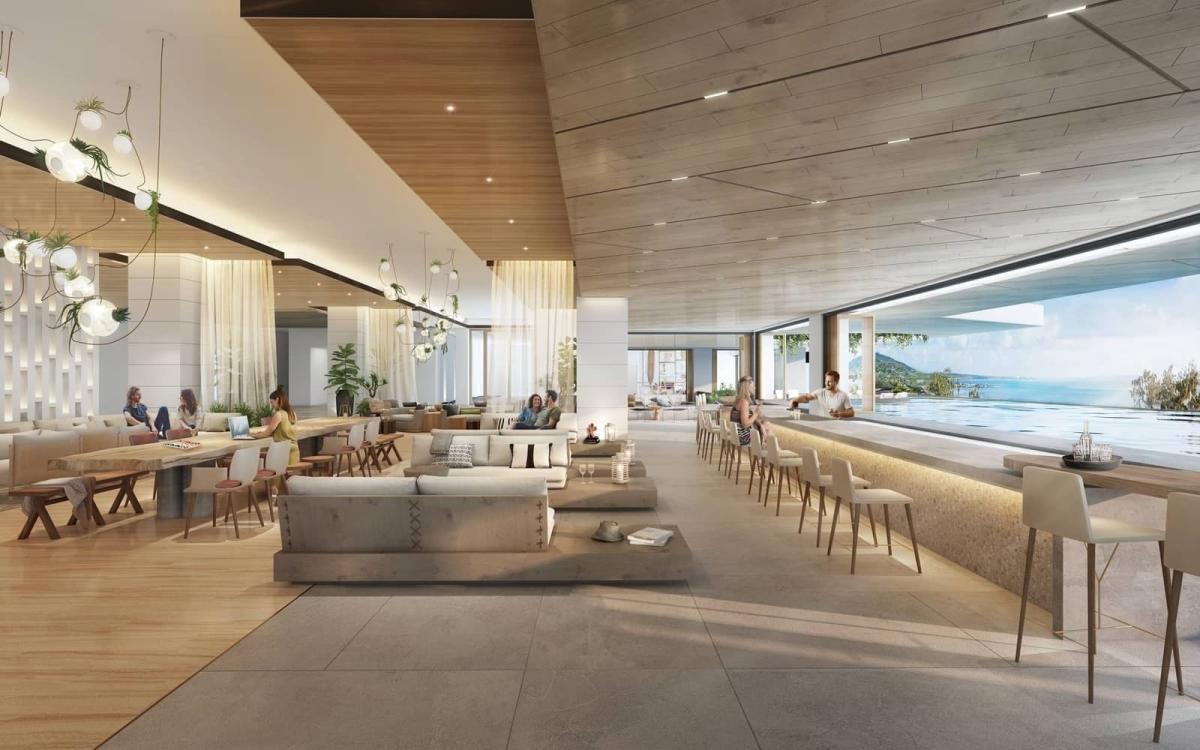 Turtle Bay Resort is currently in the midst of a sweeping renovation, including new programming, new food and beverage options, and an updated design. It is scheduled to reopen in Summer 2021. 
With nearly 1,300 acres, five miles of coastline, and seven beaches, this Oahu resort will offer 410 guestrooms and suites plus 42 oceanfront bungalows, in addition to a variety of restaurants and bars. Guests will also enjoy an 11,000 square foot spa and fitness center, four swimming pools, an on-property helicopter pad, horse stables, tennis and pickleball courts, two 18 hole championship golf courses, and 12 miles of hiking and mountain biking trails.
Turtle Bay will also feature 25 Tents for Glamping on the beach. Grouped in clusters of six, The Ocean Bungalows will provide an intimate, secluded experience within the larger resort, with exclusive concierge and complimentary access to their VIP guest lounge, The Club.
For more information, please check 10 Turtle Bay Transformations Launching July 1, 2021 and Dive Into The Unexpected Video.
---
San Diego Mission Bay
California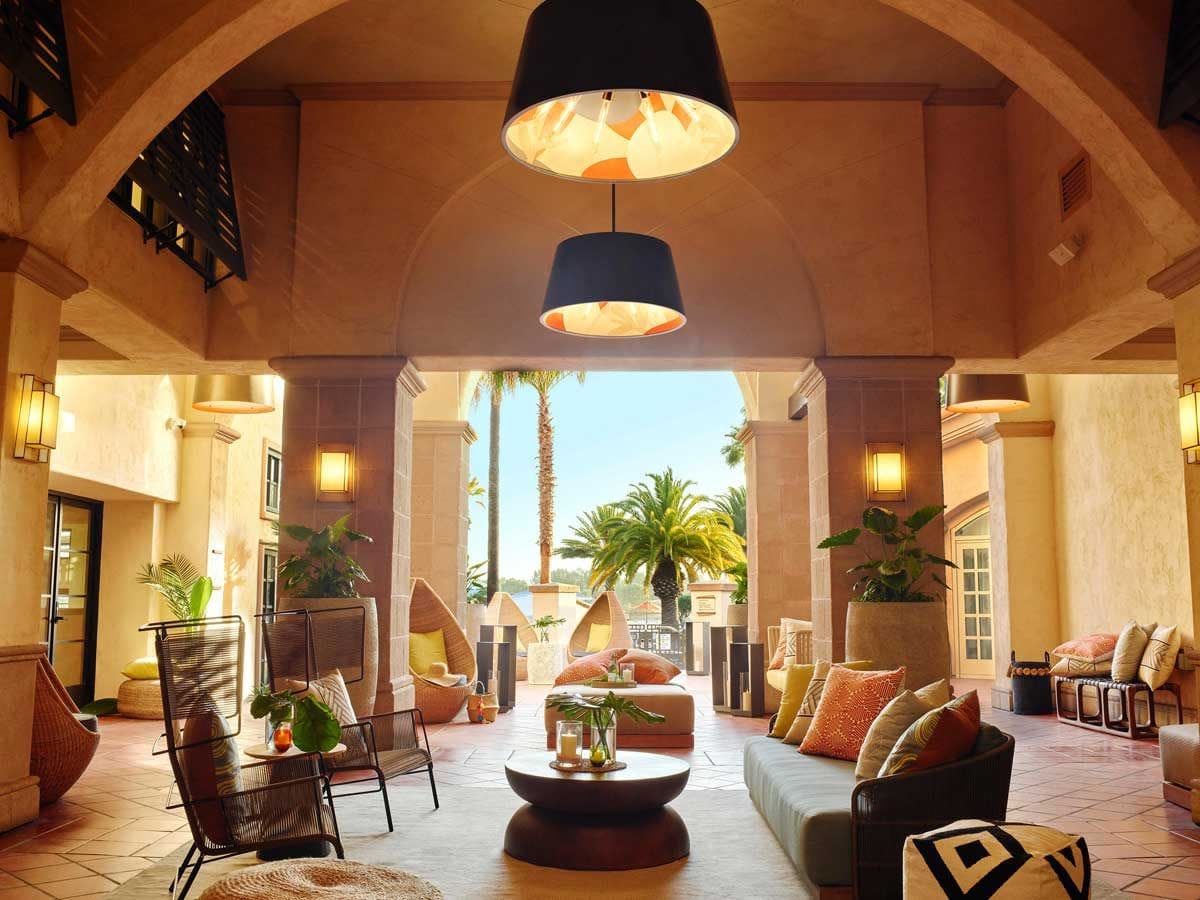 San Diego Mission Bay Resort, the city's newest luxury resort and spa, has completed a comprehensive $21 million transformation of its guestrooms, expansive conference center, and executive board rooms. Mission Bay Resort is located at the epicenter of all that is San Diego, just steps away from the city's top attractions and immersed in the cultural richness offered in the area. 
The renovation included reintroducing 357 beautifully appointed guestrooms done in beach-chic mixed with modern sophistication. Each room has a comfortable seating area, a balcony, or a patio. The resort offers 4,000 square foot outdoor pool area, five tennis courts, spa and fitness center, gift shop, restaurant, and poolside grill. In addition, the Mediterranean-style hotel provides over 16,000 square feet of interior meeting/function space and 9,600 square feet of outdoor space.
For more information, please check San Diego Mission Bay Video and California Update: Meetings Up To 5k Beginning June 15.
---
The Royal at Atlantis Bahamas
The Bahamas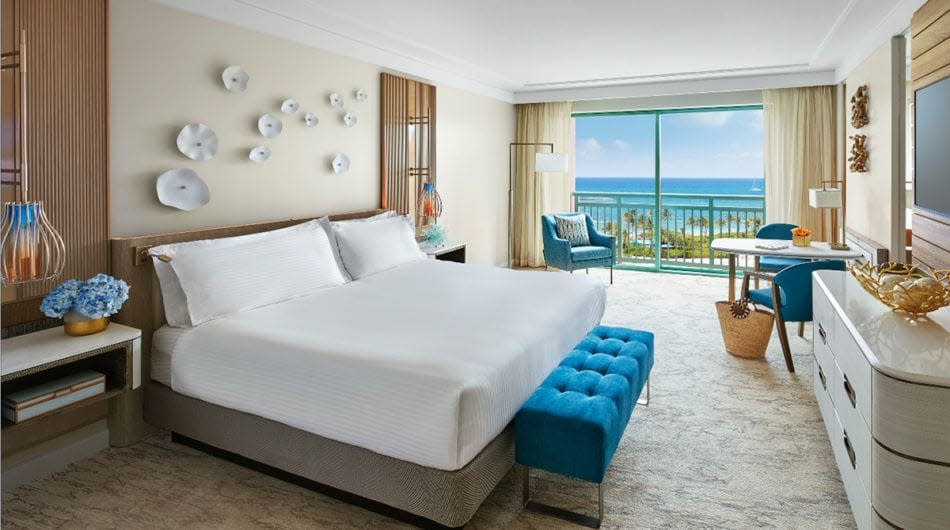 Atlantis, Paradise Island, the world's most remarkable resort destination, officially reopened its doors in December 2020. Returning guests are delighted in Atlantis' renovated Royal East Tower guestrooms.
The resort features five distinctive hotels, the iconic Royal, The Beach, Coral, the ultra-luxury The Cove, and the residential-style Reef. The Iconic and centrally located The Royal at Atlantis features 1,201 newly renovated rooms and suites. The upgrades include a new and colorful look for the guestrooms, along with makeovers for the hallways and the lobby.
For more information, please check Atlantis Renovation Of The Royal Tower and Outdoor Spaces Galore: Atlantis Bahamas. 
---
The Biltmore
Florida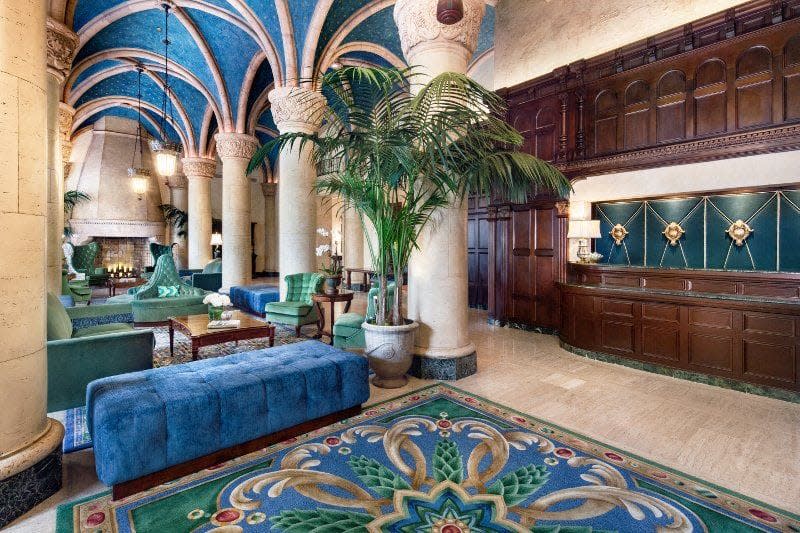 Gone is the beige monotone and period furniture that long dominated the entrance of The Biltmore, a National Historic Landmark in Coral Gables that dates back to 1926. In their place: An updated look that plays off the bright blues, greens, and purples in the lobby's frescoes. Additional updates cover all 271 guestrooms, including 130 suites. The brown color scheme has been replaced with plum, silver, sage, and gold accents. The hallways now have white walls and bright blue and green carpet.
The property boasts 75,000 total square feet of function space, most with natural daylight and all without air walls. Ballrooms are surrounded by grand terraces overlooking the golf course and pool, while many conference rooms have private terraces which can be used for small gatherings and breaks.
For more information, please check The Biltmore, A Timeless Destination.