The thing about Austin is that everyone knows there is going to be a certain element of entertainment involved, whether they are visiting for work or play. This is, after all, the city known as the Live Music Capital of the World. And whether one fancies frolicking by Lady Bird Lake, listening to live music on Rainey Street or eating one's weight in barbecue and Tex-Mex, free time in Texas's capital city is never wasted, as evidenced by the 30 million domestic visitors who come annually. Basically, Austin is a vibe, and one that even Texans from other cities cannot seem to experience enough.
Why Austin?
The Austin Convention Center has more than 247,000 gross square feet of contiguous and column-free meeting space that can be divided into five exhibit halls.

Downtown Austin is home to more than 200 restaurants to satisfy the tastebuds of every conference attendee. There are also more than 250 live music venues in the city.

Austin sees more than 300 sunny days a year.

Austin-Bergstrom International Airport serves more than 70 nonstop domestic and international destinations and offers about 350 daily flights. An expansion in 2019 added nine new gates and more local dining and shopping. The number of routes is also expanding, including six new routes on Southwest Airlines beginning in March 2022.
What's New in Austin?
Leave it to the hippest city in the state to welcome a Texas-sized setup dedicated to pickleball at Austin Pickle Ranch. In addition to 32 courts, the facility also has four beach volleyball courts, a covered space for various fitness classes, and a fantastic food and beverage setup complete with food trucks and a bar. Let the team bonding begin.

Q2 Stadium, Austin FC's new home is a jaw-droppingly gorgeous 20,500-seat soccer-specific stadium, and perfect for a truly local outdoor group activity. The signature canopy structure offers shade and coverage for all seats, and in true Austin fashion, this luxe stadium is packed with concessions that highlight the best of the local food scene. Barbecue, tacos, and craft beer while watching Major League Soccer? The only thing better might be a sighting of Matthew McConaughey aka the team's "Minister of Culture".

Waterloo Greenway is a new outdoor oasis with 11 acres created for concerts, food trucks, art shows and more. The space is also home to Moody Amphitheater which hosts a mix of ticketed and free concerts and performances. This is an ideal place to debrief after a long day of conferences, as well as for teambuilding exercises and active breakout sessions.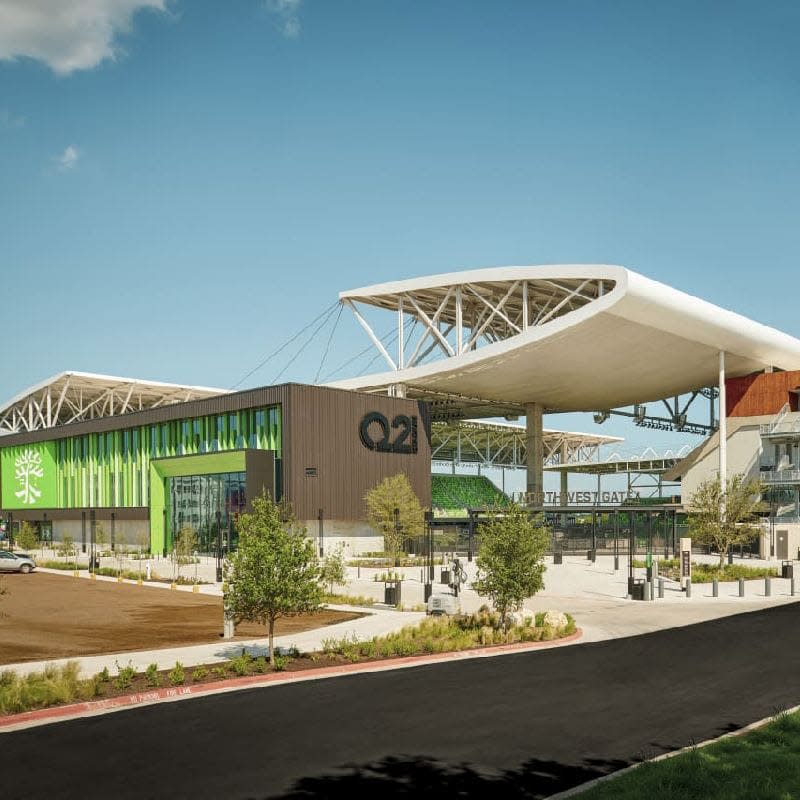 ---
See
---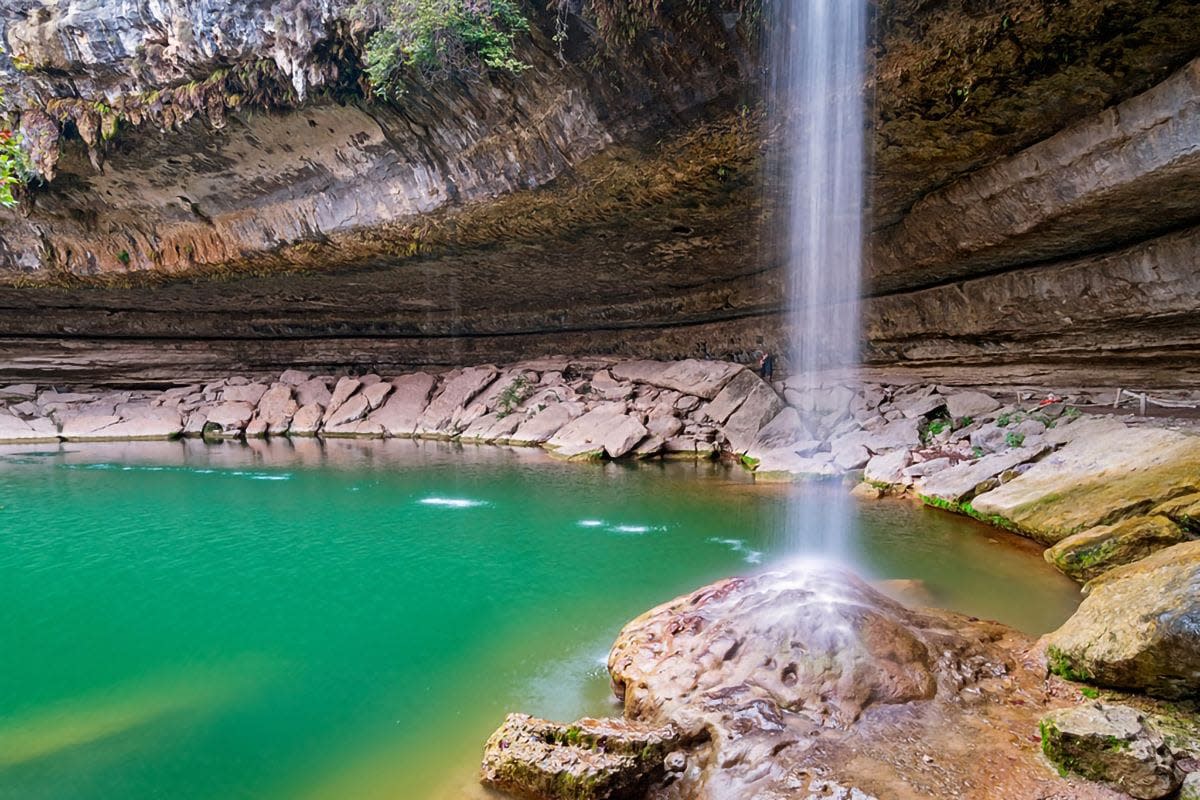 Texas Hill Country
A day trip outside Austin to see the region's unique countryside is an absolute must. Set atop the Edwards Plateau, unforgettable views await. Attendees can also partake in everything from touring the vineyards of Fredericksburg to hopping on a raft and floating the Guadalupe River in New Braunfels. Don't miss a chance to check out the Inner Space Cavern and a Cave Without a Name, known for its unique limestone bedrock.

Museum of Ice Cream
Human connection through the universal power of ice cream? Brilliant. This interactive installation is a culturally inclusive environment that provokes imagination and creativity in a fun and multi-sensorial environment. There are 12 installations that allow for attendees to interact, eat ice cream and even take a deep dive into a giant pool of sprinkles. The tour is self-led and includes many sweet treats. Please note: the museum is closed on Tuesdays.
Music Lane District
Two-step over to South Congress Avenue to get a taste of Texas with an authentic Austin twist. Serving as the connector between downtown and South Austin, this area is a mix of tourists and locals, and it features shops, restaurants and entertainment. Popular activities include shopping for boots, snapping a pic in front of the iconic "I Love You So Much" mural at Jo's coffee and checking out the Statesman Bat Observation Center.
For more activities and ideas ask your ALHI GSO about working with Global DMC Partners
---
Do
---

Texas Keepers Honeybee Experience
For an out-of-the-box activity that will keep attendees buzzing about a conference for weeks to come, sign up for this informative excursion taking participants through the bustling beekeeping industry in Austin. The day even includes a chance to suit up and enter a live beehive, home to 100,00 bees. Bee-ware! The tour also includes a chance to sample local goods produced from the bees in addition to a Texas Keepers Cider flight and a jar of honey for the road.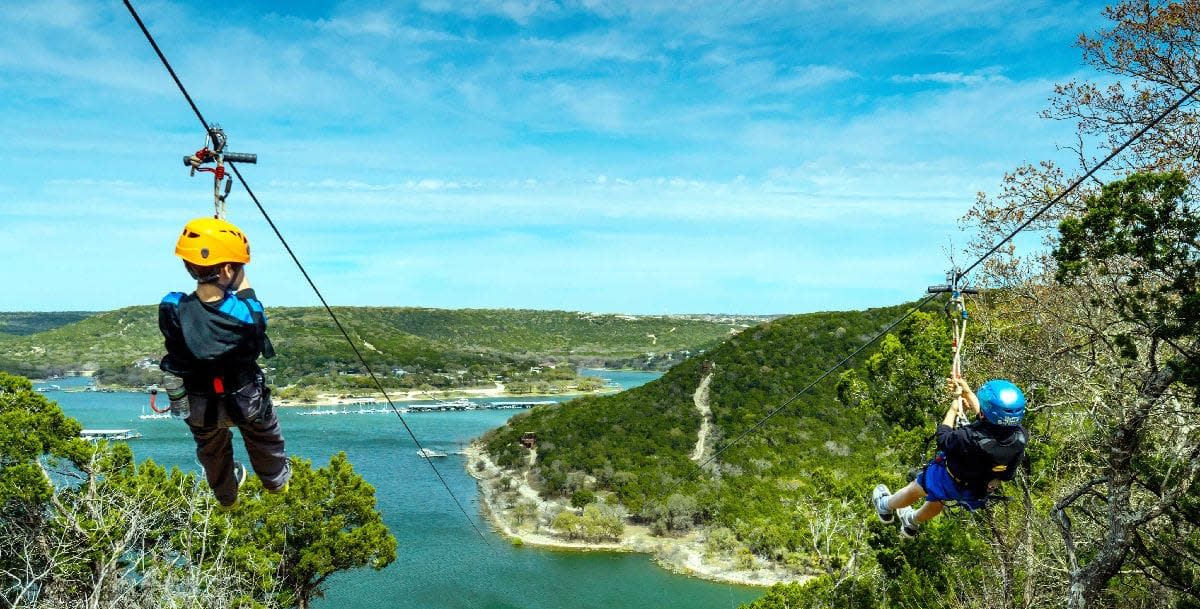 Zip-Lining Lake Travis
Nothing quite gets the adrenaline pumping like launching off a cliff 20-stories high and zip-lining over a half-mile across the beautiful blue waters of Lake Travis. There are five zip options ranging from 250 to 2,800 feet that lend a variety of views of Lake Travis and the Texas Hill Country. And it's not all about the zip. Trained tour guides offer groups great information along the hike to the various zip-line launch pads.
Circuit of the Americas Audi Driving Experience
Austin is home to the only Formula 1 track in the U.S., and groups have the opportunity to take an Audi out for a test drive. There are four programs tailored to suit every skill level. Not only will groups learn about the power and performance of the Audi R and RS vehicles, but attendees get to put their own skills and technique to the test. Groups taking part in the Audi Driving Experience are also privy to unique suites and catering options to make the event a truly unforgettable experience.
For more activities and ideas ask your ALHI GSO about working with Global DMC Partners
---
Eat
---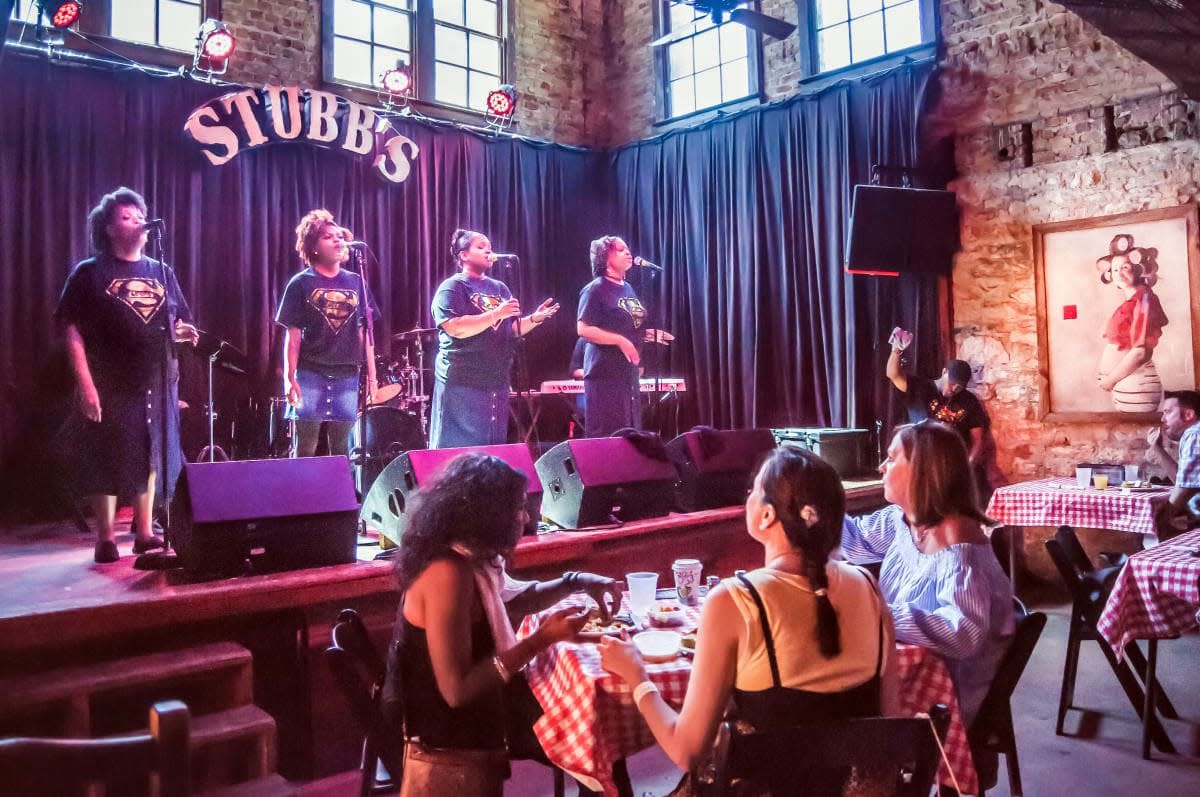 Stubb's BBQ
For those who want to have their cake and eat it too, all signs point to this iconic barbecue joint that just so happens to be one of the most iconic concert venues in Austin. With a rich history dating back to its original restaurant in Lubbock, famous musicians such as Willie Nelson, Muddy Waters and even Johnny Cash were said to have "sang for their supper" back in the 1970s. Today the Austin eatery hosts both talented musicians in addition to hungry patrons who want to enjoy beef brisket, pork spare ribs and jalapeño cheddar sausage in a lively atmosphere.

Honey Moon Spirit Lounge
Keep Austin Weird. It is often said that this is the old-school motto of the city before it went and got so darn popular. And the reason it has such a quirky reputation is because of whimsical little restaurants like this one settled along 34th Street. Its French antique vibe is pitted perfectly against its modern menu, which features fun items like vegan barbecue burnt ends, duck fat fried Seoul hot chicken and the ever-popular lavender lemonade. Pro tip: Although the inside is adorable, book the patio for a little group fun al fresco.
Food Truck Culinary Tour
It seems obvious that in a city that is so infiltrated with killer food truck options that a whole culinary tour would be built around them. The problem? Sometimes these trucks are super hard to find and spread out all around town. This means little time to dive into the scene. That problem has been solved with Austin's Food Truck Culinary Tour. Attendees can join this tour to engage with local guides who are there to point out local landmarks and to share their significance to the food scene. Most tours end with a choice of a local craft beer or a Texas Hill Country wine.
For more activities and ideas ask your ALHI GSO about working with Global DMC Partners
---
Stay / Meet
---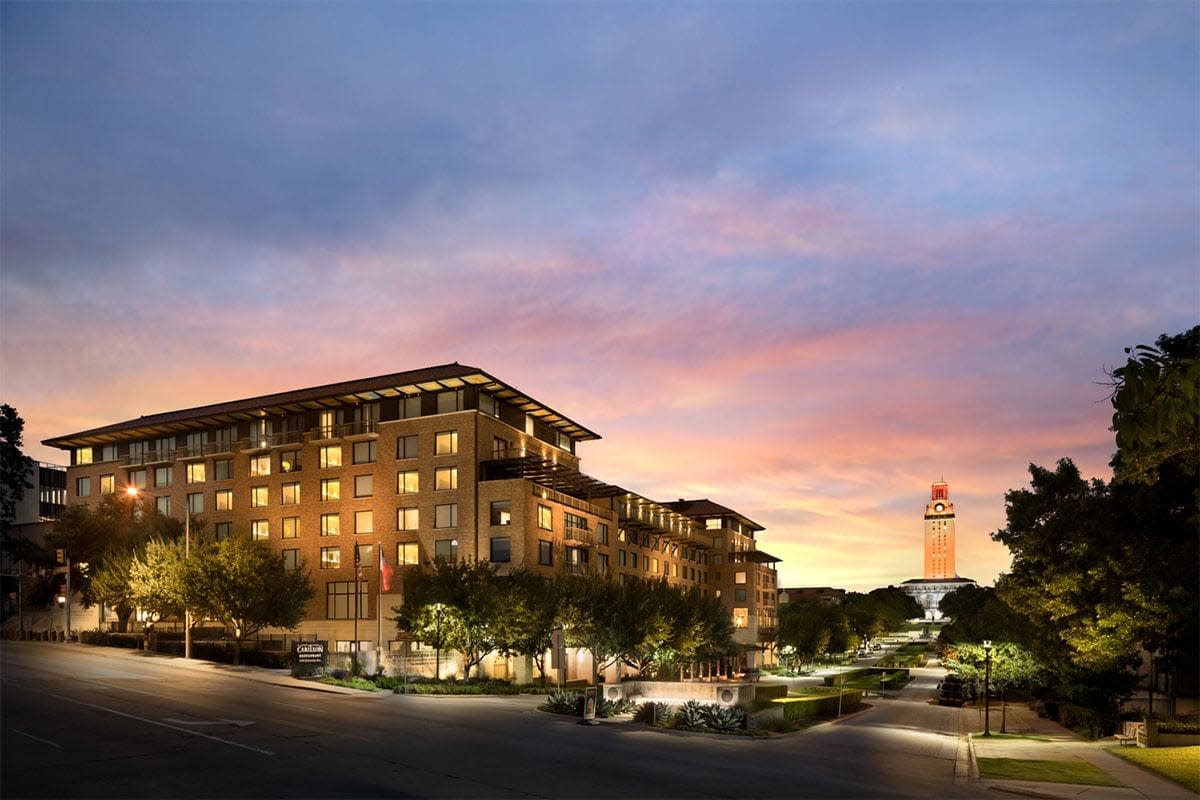 This hotel is on the University of Texas at Austin's campus and is just minutes from the center of downtown Austin. The property's 53 meeting rooms can house any group from six to 1,000, and the hotel's website even allows planners to virtually tour the meeting rooms. The property's partnership with Texas Executive Education can even work with planners to source industry speakers and create custom classes to cater to the unique needs of each group.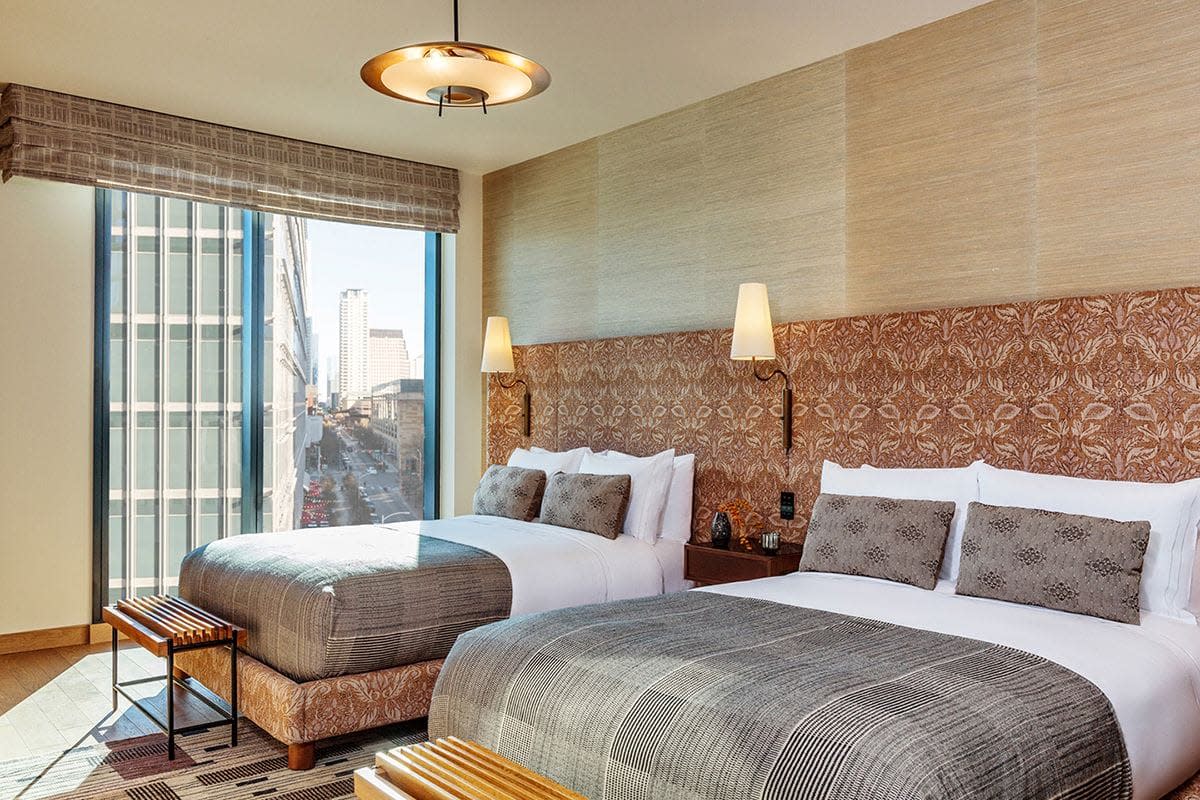 Those with an affinity for fine furnishings and interior design will drool over the latest luxury downtown Austin property by the one and only Kelly Wearstler. Set in the Second Street District, this boutique property is located just a stone's throw from Lady Bird Lake, Austin City Limits, and several restaurants and shops. Austin Proper Hotel and Residences has 244 rooms and suites as well as 14,000 square feet of meeting and event space.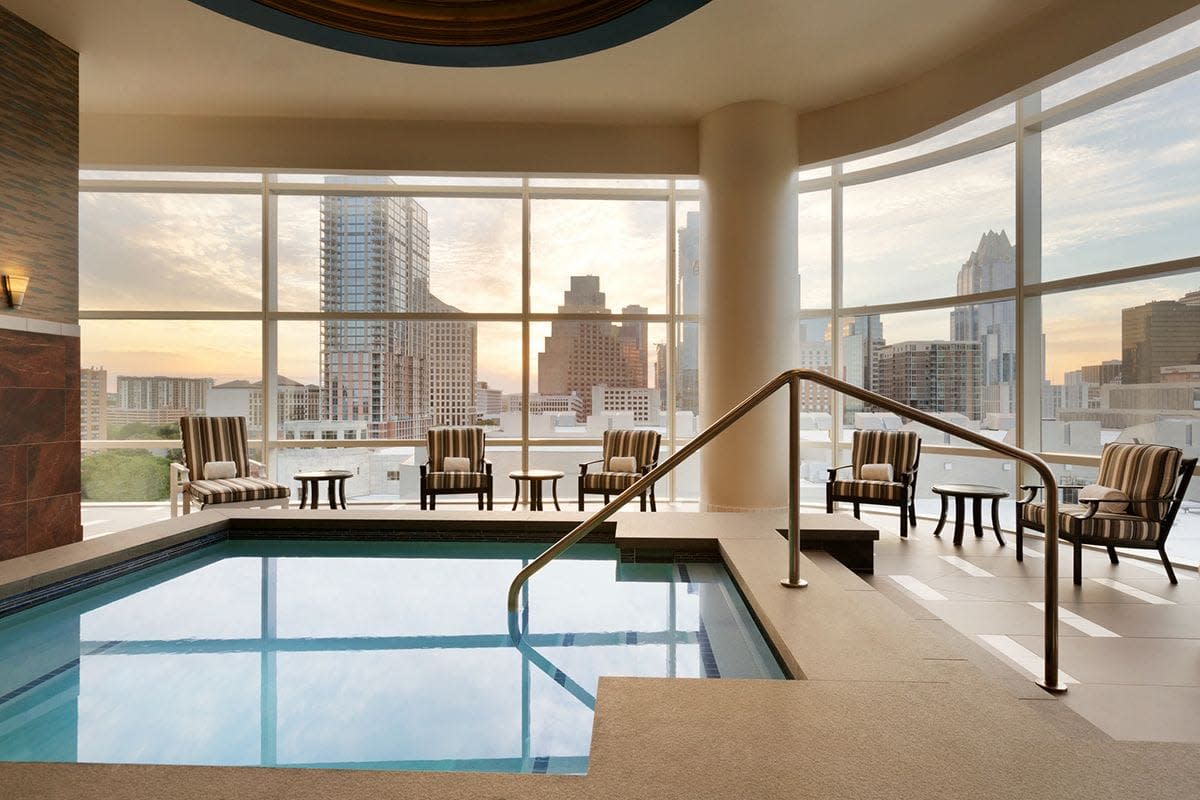 This downtown Austin hotel has been attracting event and meeting planners from the day it opened in 2018. Not only does the space boast 41 event rooms and more than 1,000 guest rooms, but it also has an excellent culinary program (think five restaurants and bars) allowing attendees to feel like they have all that they need at their fingertips just steps from the State Capitol. Lovers of a luxurious hotel amenity package will give this hotel an A-plus for perks like Sterns & Foster pillow-top mattresses, Le Labo bath products and Nespresso coffee stations.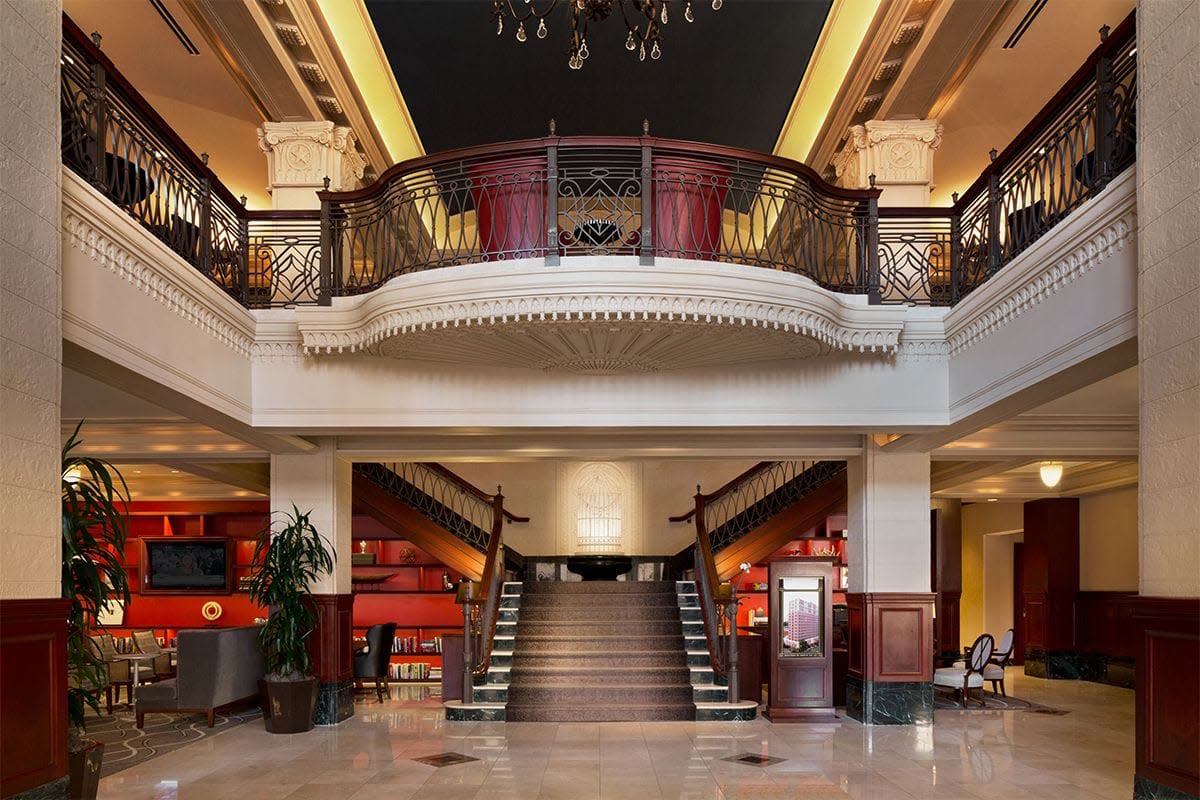 Located on Congress Avenue in the heart of downtown Austin, this classic hotel has views of the Texas State Capitol. The historic property, with its Art Deco facade, adds a touch of elegance amid the hustle and bustle of the surrounding area. The property has six meeting rooms and can host up to 400 seated guests.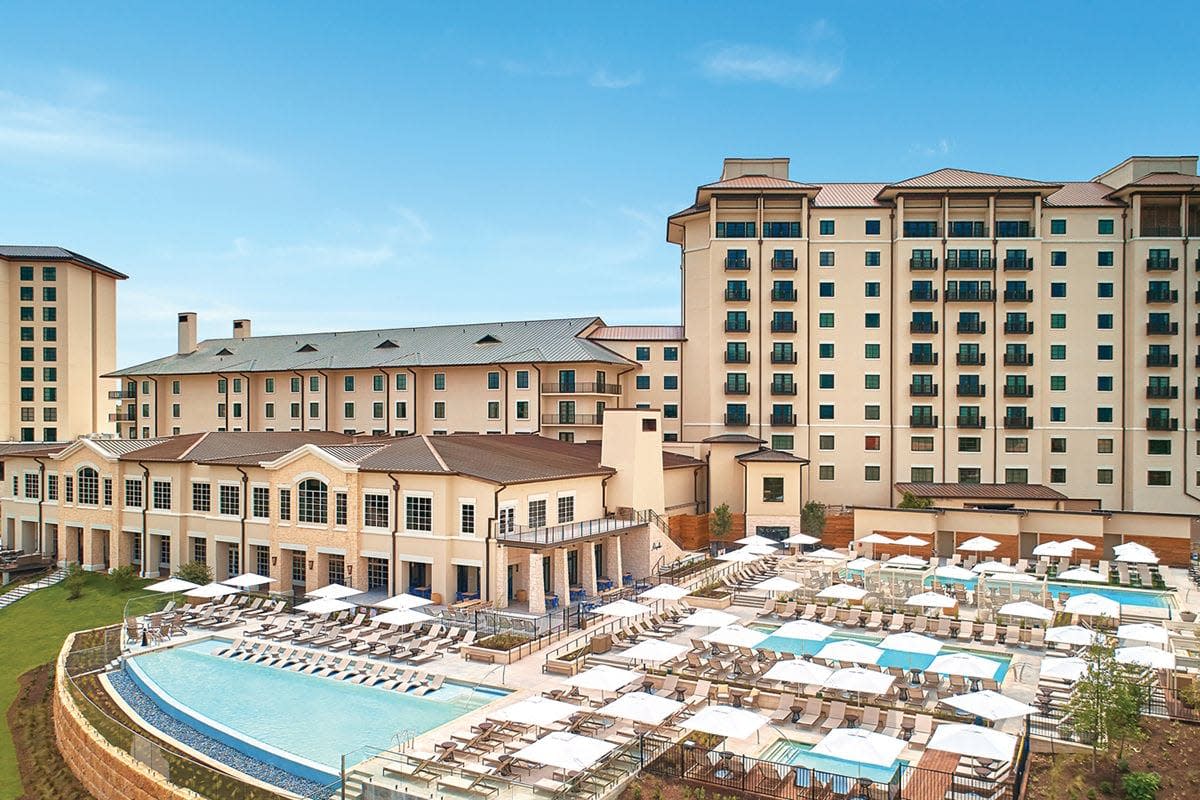 Located just 20 minutes from both Austin-Bergstrom International Airport and downtown Austin, this relaxing destination resort set amid the natural beauty of the Texas Hill Country has a little bit of something for every group traveler. Attendees can take their pick of the four championship golf courses, lounge by the sparkling pool or enjoy a relaxing treatment at the 13,000-square-foot Mokara Spa. Couple these refreshing downtime options with its 16 event rooms and 500 updated guest rooms, and it makes for a perfect group option.