Trying to direct a 1,200-pound horse using telepathic energy can teach a person just as much about their leadership qualities as about the nature of their equine companion. That's one of the premises for the Equine Communication program at Salamander Resort & Spa, located right in the middle of horse country in Middleburg, Va.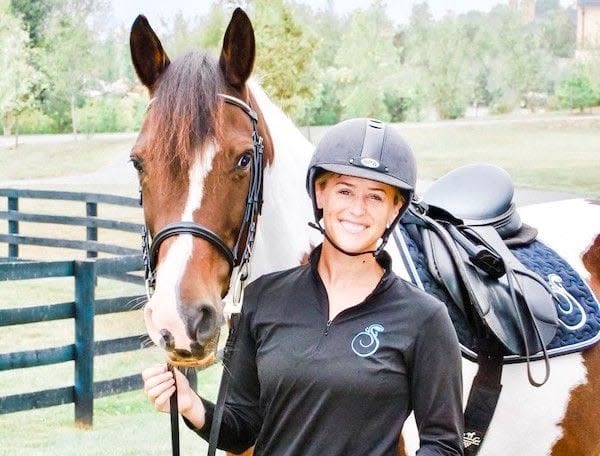 The program, which is popular with groups in search of a learning and team bonding experience, is run by Equestrian Manager Ashley Farrell, who graduated from the University of New Hampshire with a degree in equine science, and who has been riding almost as long as she could walk.
"My horse experience started when I was in diapers, so I don't know life without horses," said Farrell who joined Salamander when it opened in 2013 as an equine attendant leading lessons and trail rides, and as an assistant to Sheryl Jordan, who started the Equine Communication program, formerly called EquiSpective.
Farrell reached out to Jordan, who was the Equestrian Director at the time, and was offered the opportunity.
"It was such a unique setup having a luxury resort with an Equestrian Center right onsite," Farrell said. It was a dream job for someone so devoted to horses. "I always knew my life was going to include horses, so if I could make it into a career, I was going to do that." 
The Equestrian Center on property features a 14,000-square-foot stable complete with 22 stalls, nine paddocks and an outdoor riding arena. The resort offers a total of 25 acres dedicated to entry-level equestrian use.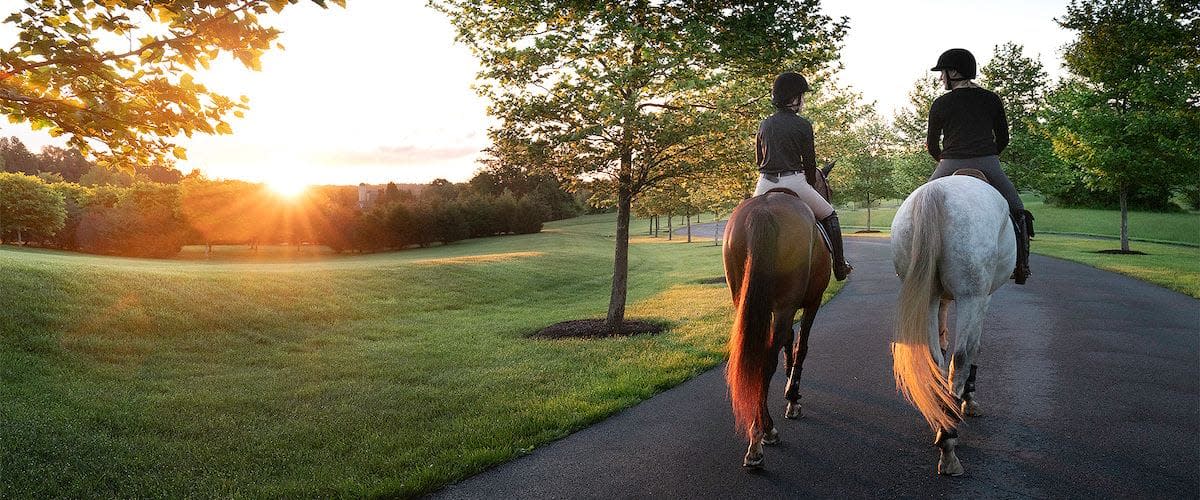 How It Works
Farrell starts her program—which is ideal for groups of 12-14, though larger groups can be accommodated—with an introduction about each horse and their backstory.
Enter Stella and Nacho. Stella is one of two mares at the resort and is used exclusively for the program.
"What you find with mares is they are much more sensitive," Farrell explained. "You need to have a sensitive horse for a program like this."
Nacho is a male gelding, a young horse who is used for the program as well as a trail horse.
"He has that side of him that is sensitive, and he really just loves connecting with people."
Farrell then explains to participants how the horse is constantly communicating with them through body language, from nose to tail. "It's for us to be open to understanding those very subtle body language hints," she said. 
The Equine Communication program is held outdoors in a round pen, during which participants take turns attempting to use their intention and energy to guide the horse to either move ahead of them around the pen or have the horse follow next to them.
Farrell said those exercises make the individual practice being assertive and also being passive at the right time," Farrell said.
Focusing on telepathic communication with a horse, whether someone has ridden before or has had horses in their past, is a new impactful experience for most participants, according to Farrell. "Sometimes it's an emotional experience for people because they've never had this amazing, authentic connection with another being. We learn how powerful we really are when we are aware of ourselves."
Each participant is given a picture of the horse they worked with to take home. In addition, depending on what package the group purchases, some are gifted an authentic horseshoe, a sign of good luck, to take home as a reminder of the lessons learned at the Equine Center. 
"It's cool to hear, 'I have Stella's picture on my desk and the horseshoe, and sometimes I need that reminder to take a breath and just to be more present,'" Farrell said. 
Aside from leadership and communication skills, the program can teach participants about the bonds people can have with animals.
"If people leave enlightened and educated about horses being sentient and emotional beings, we're teaching more empathy," Farrell said. "So whatever lessons each individual leaves the arena with, it's always a positive one."