Renowned for its palm tree-studded beaches, where ombre blue waves lap the powder-soft sand, Mexico's Yucatan Peninsula boasts a wealth of outdoor meeting and event spaces. Set along the Caribbean coast, the Yucatan's luxury beachfront resorts feature top-notch hospitality and delicious regional cuisine. These properties also welcome meetings and conference attendees with plenty of opportunities to unwind, whether they choose to soak up the sun along the beach or under a pool umbrella in Cancún, explore the mysteries and treasures of Mayan ruins in Tulum, or snorkel in Cozumel's famed crystal-clear waters.
Why the Yucatán Peninsula?
Year-round sunny, hot weather plus plenty of outdoor meeting spaces. Average daily temperatures in this tropical climate range from 81° - 91°F .
Not only do most major U.S. cities have direct routes to Cancún International Airport, many flights are just 2 to 3 hours in duration, making the region an easy-to-access international destination. It's also in the Eastern Standard Time zone, making it an easy transition for MidWest or East Coast attendees' body clocks.
During downtime, meeting guests can relax on sandy white beaches, explore Mayan ruins or take a plunge in mythical cenotes.
What's new along the Yucatán Peninsula?
Cancún International Airport's Terminal 4, which accommodates international flights, first made its debut in 2017. Over the past few years, the terminal has been ramping up the number of travelers it can accommodate.
Smaller than Cancún's airport, direct flights are available from select cities to Cozumel International Airport. A new direct United Airlines route was added from Los Angeles to Cozumel.
Two new ALHI hotels near Tulum have direct access to Tulkal Convention Center, a state-of-the-art meeting space, which at 51,000 square feet, can accommodate up to 3,000 guests and boasts a spacious outdoor terrace.
Wing diving, an emerging sport in Mexico's Caribbean, is an enticing excursion for intrepid travelers. A speedboat, which can also run at slow speeds, pulls you through the water while you hold onto a flexible board underwater that you can maneouver to pop up as often as you like, making pirouettes like a dolphin.
---
See
---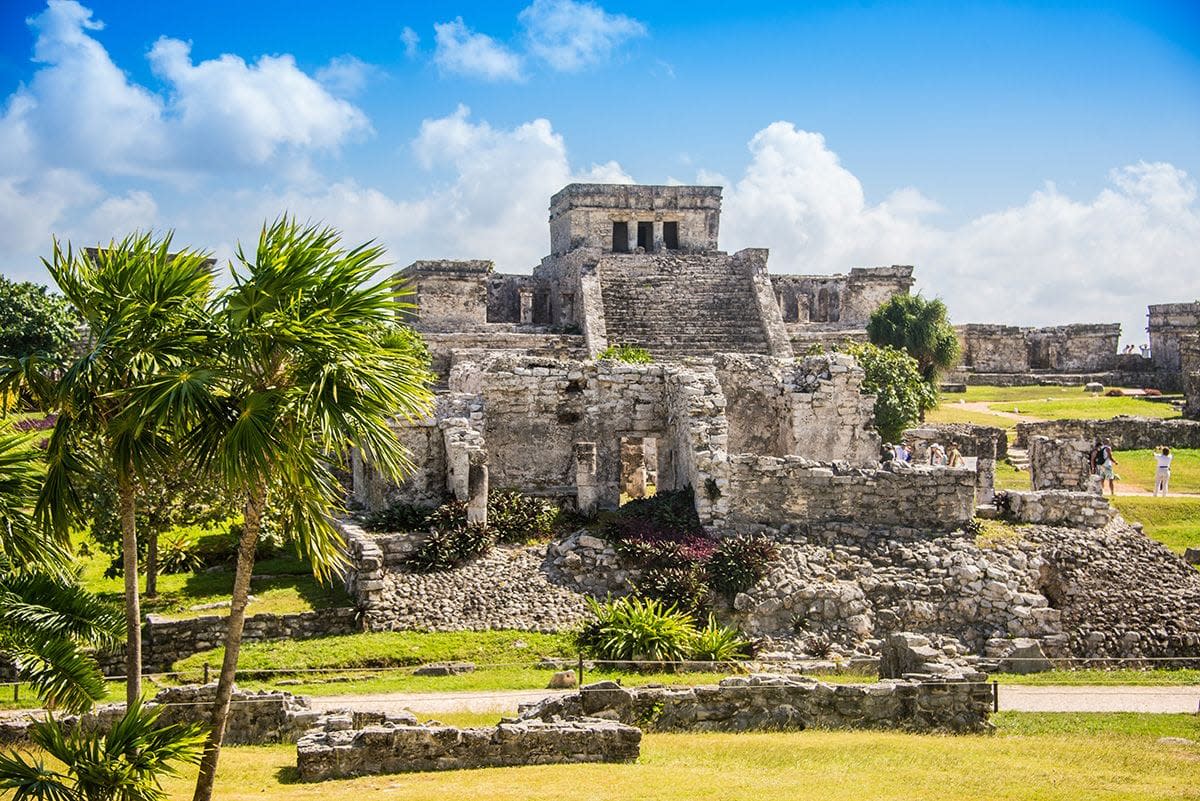 The Mayan culture is known for its spectacular art, impressive architecture, and sophisticated mathematical and astronomical systems. Among the many attractions that make the Mexican Caribbean unique is the access to this fascinating culture through the majestic archeological sites, ruins and vestiges that can be explored throughout the region.
Just 4 miles northeast of Cancún, this magical town exudes a romantic and relaxed atmosphere. There's plenty to see on this tranquil island, including a lighthouse, sea turtle sanctuary and the remains of a Mayan temple. Attendees can also enjoy water activities, including diving, snorkeling, boat riding, kayaking, sport fishing and swimming with whale sharks.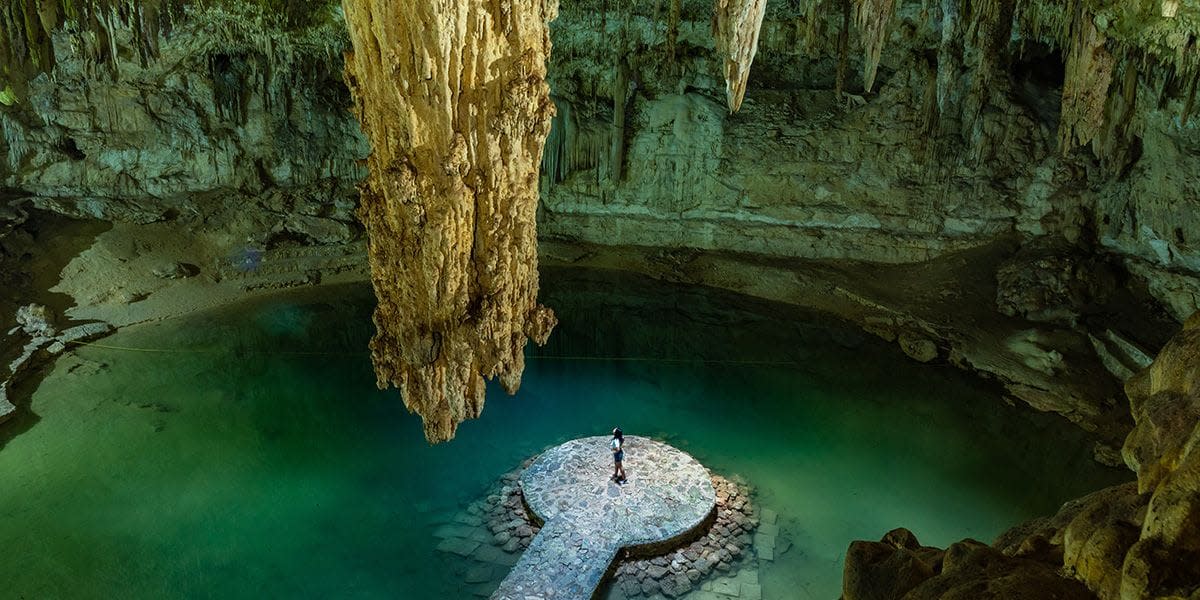 Throughout the Mexican Caribbean are hundreds of cenotes, which are natural, deep-water wells filled by rain and the currents from underground rivers. Witnessing the cenotes, many of which are swimmable, is an extension of exploring the Mayan ruins. These watering holes were sacred places, as the Maya believed they were portals to the underworld (Xibalbá), where their gods and spirits reside. Stalagmite and stalactite formations can be found in these natural caverns, and divers have found relics of Mayan life in these watering holes
For more activities and ideas ask your ALHI GSO about working with Global DMC Partners
---
Do
---

Catamaran for snorkeling to Isla Mujeres
Luxury catamarans set sail to Isla Mujeres, where, in summer months, visitors may witness pods of migrating whale sharks. During this day trip, attendees can plunge into the warm waters to go snorkeling. They will also have time to explore the postcard-perfect island, sample the food, shop at local stores, and sunbathe on the sandy shores. The excursion comes with a gourmet lunch and open bar.
Cobá and Sea Turtles Tour
After spending some time on the beach, attendees can switch up their perspective. During this getaway, they can escape to the lush jungle of the Yucatán Peninsula, home to Cobá, an ancient Mayan city once inhabited by roughly 50,000. Archaeologists believe there to be 6,500 structures shrouded by the thick jungle, though only a sliver of the site has been excavated. During another stop, visitors will get to see the coastal community of Akumal, which translates to "place of the turtles." Thanks to the warm waters, many sea turtles call the area home.
Rios Secreto
Hike and swim through an ethereal underground cave studded with dramatic mineral formations like stalactites and stalagmites. Group river tours are available.
For more activities and ideas ask your ALHI GSO about working with Global DMC Partners
---
Eat
---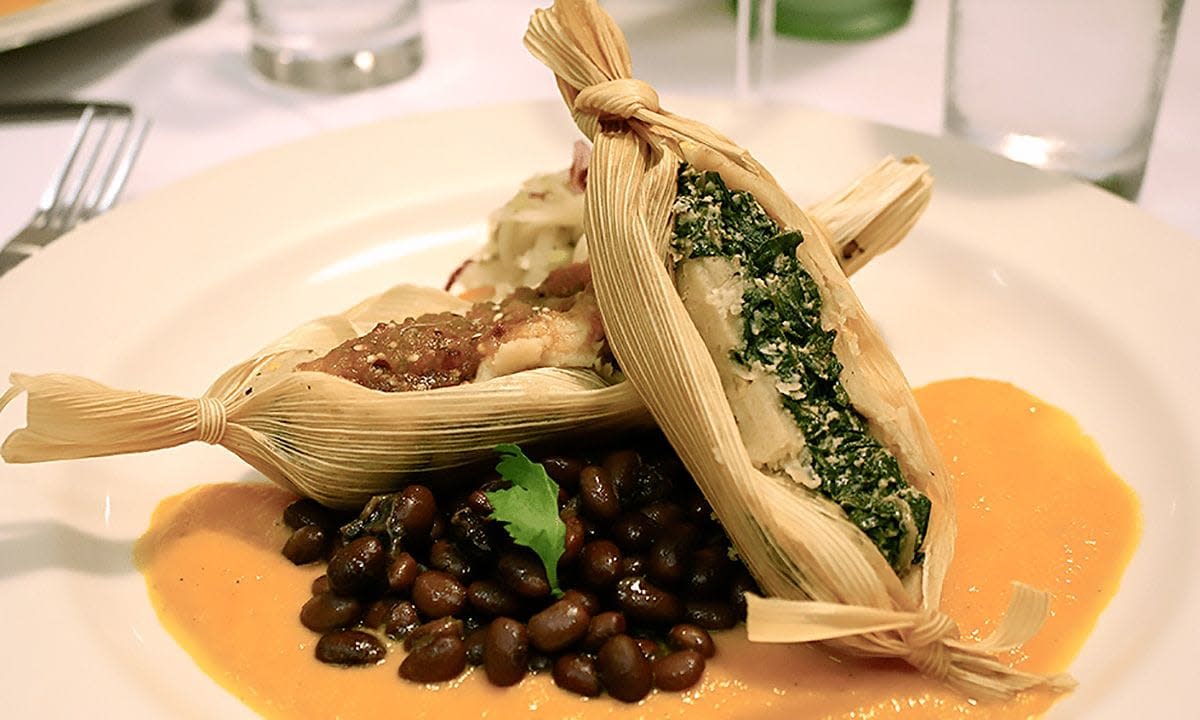 The Traveler's Dinner Table Experience
During this five-course gastronomic experience, guests will be treated to tastes from Spain, Africa and the Middle East. Courses are paired with wines, mezcal and tequilas. The dinner experience showcases flavors and techniques from the Mayan empire to present day.
Porfirio's Restaurant
With a knack for taking traditional Mexican dishes and reinventing them with bold flavors, Porfiro's is a dining destination. The restaurant also has a deep selection of tequilas and mezcals and tequiliers (think: sommeliers, but for tequila) on hand to make pairing suggestions. 
Xoximilco: A Mexican Floating Party
For a memorable dining experience, this Mexican floating party combines music, food and history. Groups can climb aboard a trajinera (a wooden boat) and cruise through canals where they will be greeted by ensembles playing mariachi, bolero trio, jarocho quartet and marimba.
For more activities and ideas ask your ALHI GSO about working with Global DMC Partners
---
Stay / Meet
---
Throughout the Yucatán Peninsula, ALHI has a diverse portfolio of luxury resorts. From a collection of beachfront hotels in Cancun, to an all-inclusive resort in Cozumel, to a pair of hotels near Tulum that have easy access to a state-of-the-art convention center, these hotels are consummate hosts for meetings. The sunshine, pools and global cuisine are all a nice bonus.

A sought-after luxury all-inclusive, Fiesta Americana Condesa is a 507-room beachfront hotel that's well-equipped to handle large groups. The Cancún resort has 20,000 square feet of meeting space and outdoor areas perfect for group dinners or banquets. Fiesta Americana Condesa can also arrange teambuilding activities for groups. With daybeds on the beach and spacious pools, business travelers can enjoy some R&R, too.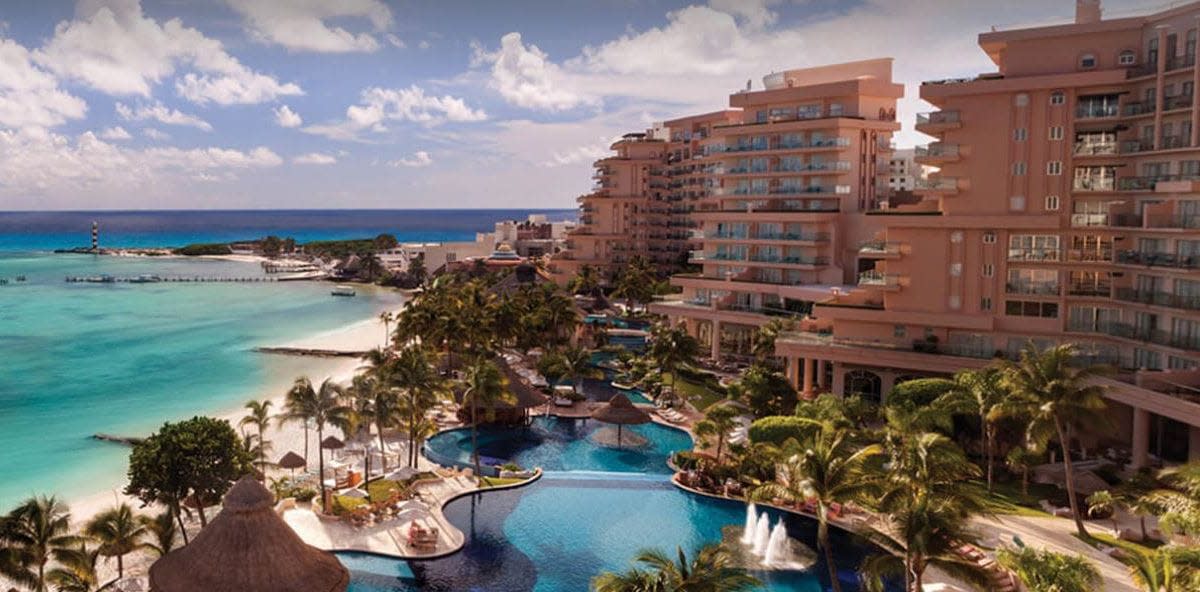 All of the suites at this resort come with Caribbean views and cosmopolitan restaurants serve everything from authentic Mexican dishes to French Medittereanean cuisine. An award-winning meetings and special events team at Grand Fiesta American Coral Beach can help organize gatherings for groups that range from 10 to 1,700. The spacious resort has more than 80,000 square feet of indoor and outdoor meeting space, including spaces for al fresco-style events and a lavish 15,351-square-foot ballroom. Set aside some time for a trip to the Gem Spa, which features a hydrotherapy circuit.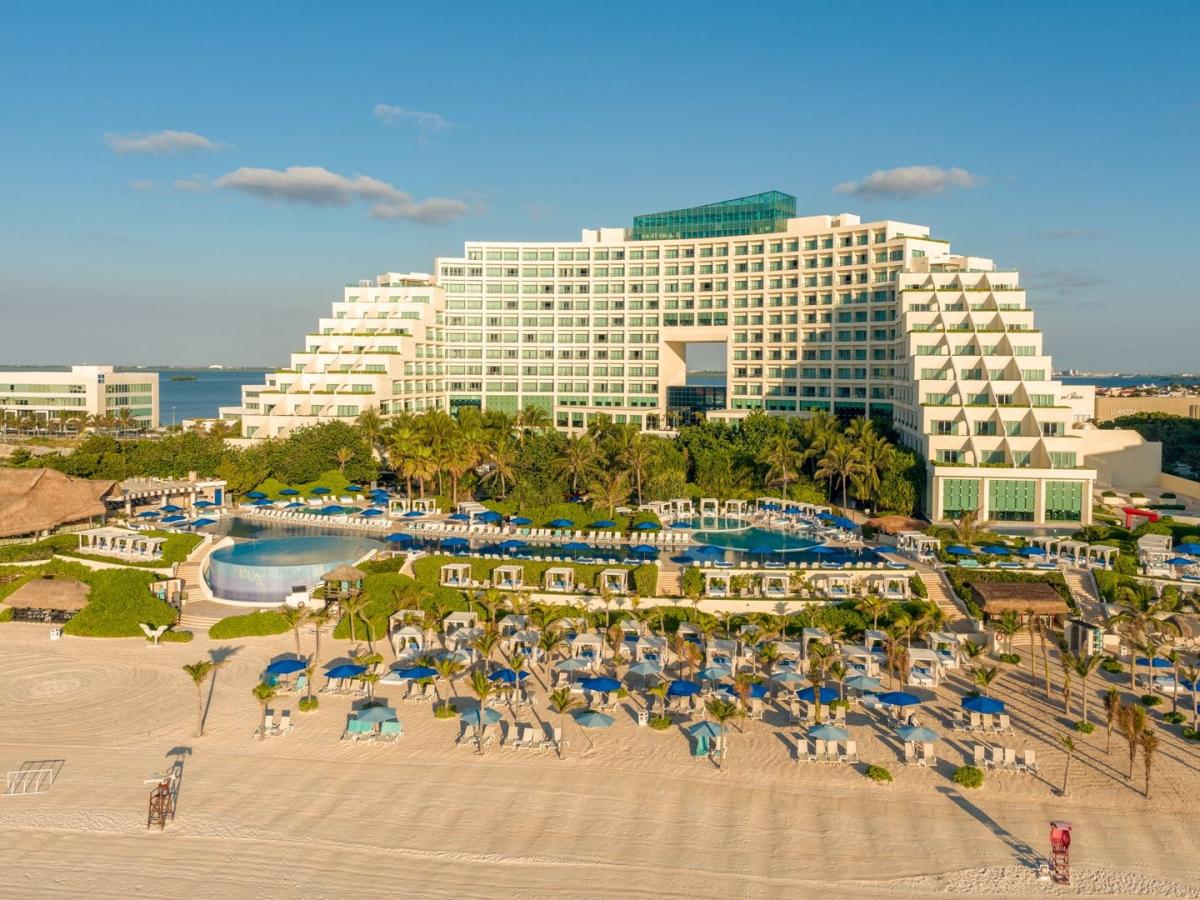 A gem along the Caribbean coast of Mexico, LIVE Aqua Mexico's unique spaces are designed with meetings and large events in mind. The beachfront resort has 20,588 square feet of event space that includes 17 meeting rooms and a spacious exhibition center. After meetings, attendees can retreat to recently refurbished rooms that have thoughtful amenities, such as an aromatherapy menu, or hit the fitness center, which has Kinesis equipment. The Harmony Spa offers globally inspired treatments.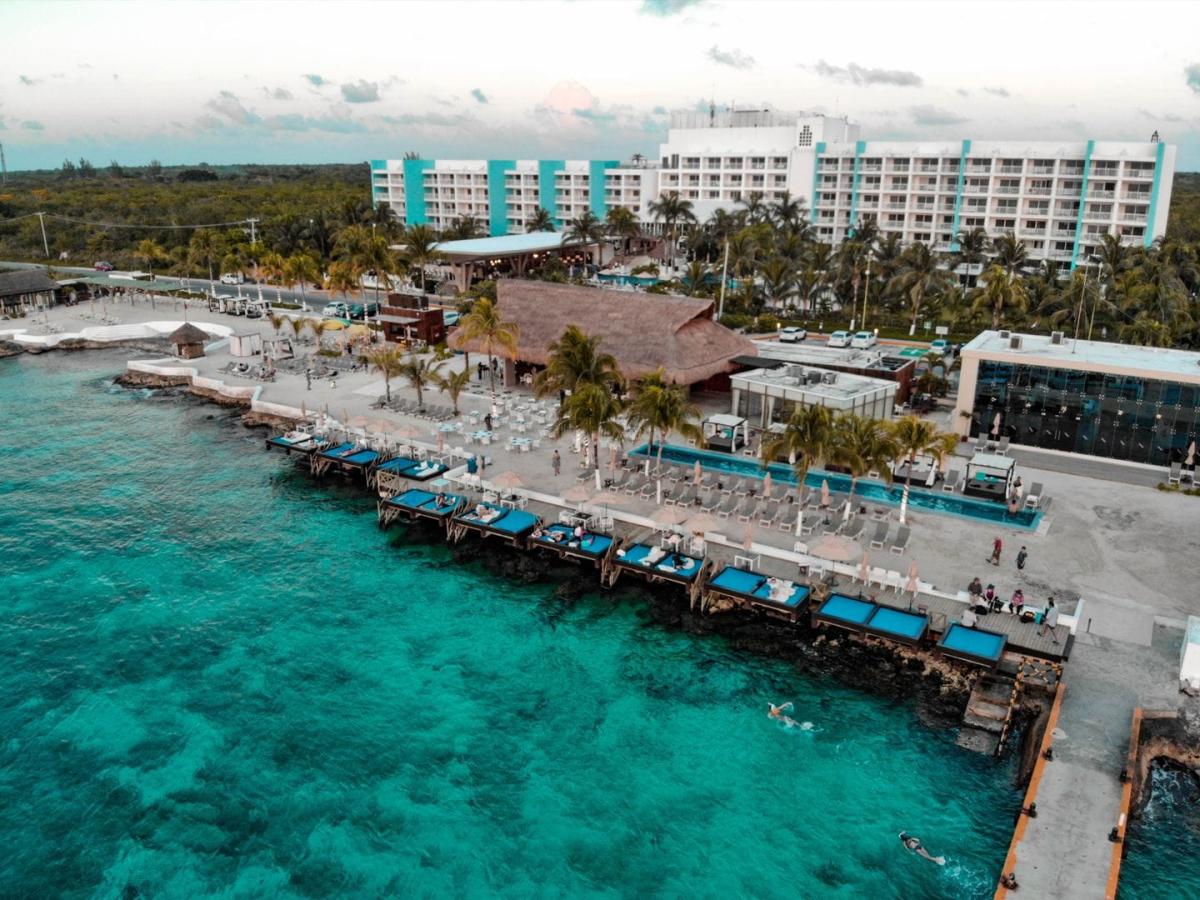 The 158-room Fiesta Americana Cozumel All Inclusive has spacious guest rooms and suites that come with large balconies with views of either the ocean or the jungle. Seaside pools, a private beach great for snorkeling and a spa provide the relaxation. The all-inclusive hotel, which is close to Cozumel International airport, is equipped with 2,107 square feet of meeting space, including a conference room with spectacular views.
---
Editor's note as of 5/28/21: At the moment, you don't need a negative COVID-19 test to enter Mexico. But you will need one to return to the U.S., and many resorts in Mexico are offering on-site testing as a courtesy to guests.