Outrageous and shameful. Unacceptable and excessive.
The words from Geoff Freeman, President and CEO of the U.S. Travel Association, sum up the travel and hospitality industry's increasing frustration with the wait times for international visitors to obtain U.S. visas.
A recent study by Morning Consult and released by the U.S. Travel Association—the national, non-profit, organization representing all components of the travel industry, including business meetings and events—revealed that the U.S. Department of State's low prioritization of visitor visa (B-1/B-2) processing is severely hindering the U.S. economic recovery, keeping an estimated 6.6 million potential visitors from traveling to the United States in 2023 at a loss of $11.6 billion in projected spending.
Wait times for visitor visa interviews now exceed 400 days for first-time applicants from top source markets, an immense deterrent that is undercutting America's global competitiveness, sending millions of potential visitors and billions in traveler spending to other nations, the association reported.
"Outrageous wait times send a message to travelers that the United States is closed for business," said Freeman, who took the help of U.S. Travel Association on Sept. 1. "Unacceptable visa delays are harming the American workforce and it is long past time for the Biden administration to solve the problem
"The visa wait times right now, to put it frankly, are shameful … for people who want to do nothing other than come here, spend their money and go home with a better impression of the United States, there's absolutely no excuse for making them wait to these extraordinary lengths to do that."
There has been some progress. Rep. María Elvira Salazar, R-Fla., and Rep. Susie Lee, D-Nev., introduced the Visitor Visa Wait Time Reduction Act, which addresses the wait times for nonimmigrant visa appointments at the U.S. Department of State. The bill requires the State Department to outline steps to address the problem at each diplomatic office where wait times exceed 100 days while also temporarily reassigning staff to post where the wait time exceeds 300 days.
The delays have implications on the meeting and event industry's recovery from the COVID-19 pandemic. While face-to-face business meetings and events have surged in 2022, the inclusion of international attendees has been missing. Adam Sacks, founder and President of Tourism Economics, an Oxford Economics company, reported in a study done before the pandemic that while international attendees comprise about 2% of overall meeting attendees in the U.S., they represent 12% of direct spend as they typically stay longer and spend more money.
The U.S. Department of Commerce also released a National Travel and Tourism Strategy, which identified inbound travel as an economic priority and sets a national goal of welcoming 90 million international visitors who would spend an estimated $279 billion annually by 2027. The report said international visitors spent $13.7 billion in the U.S. in August, up from $6.8 billion in 2021 but less than the $19.5 billion spent in 2019.
Freeman said the State Department's lack of urgency on this issue is in direct conflict with the Commerce Department's objectives.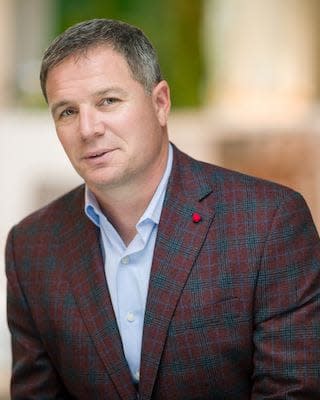 "Excessive visa delays are essentially a travel ban—no one is going to wait 1-2 years to interview with a U.S. government official to gain permission to visit the United States," Freeman said. "Our new research shows that millions of potential visitors will simply choose other destinations, destinations that effectively compete for their business."
From Los Angeles to Las Vegas, to Houston and Orlando, international visitors make a significant impact.
In Los Angeles, for example, before the pandemic, the city welcomed a record 51 million domestic and international visitors, who spent $25 billion on hotel stays, meals, tour buses and souvenirs. While the tourism and convention board is forecasting 5.3 million international visitors for the fiscal year that ends June 30, 2023, a 58% increase over the prior year, Adam Burke, chief executive of the Los Angeles Tourism and Convention Board, said the longer waits for visa interviews are keeping international tourists from visiting the region.
"We know there is tremendous pent-up demand for travel to the U.S., which is being hindered by these delayed visa wait times," Burke said in a statement.
Las Vegas welcomed more than 5.6 million international visitors in 2019; last year, that number was 979,000. The pre-pandemic direct visitor spend in 2019 for oval visitors was $867 vs. $1,150 for international visitor, the Las Vegas Convention and Visitor's Authority said. In 2021, the direct visitor spend for an overall visitor increased to $1,120, but there was not enough data to track international spend, the LVCVA said.
Houston's international visitors totaled more than 3.4 million in 2019; the number was 1.2 million in 2021, according to Visit Houston. International spend dropped to $1.193 million from $3.1 million over that same time period. The city expects to see full recovery to 2019 international visitor volume in by 2024.
And in Orlando, Visit Orlando reported international recovery is under way, with traditional source markets, such as the United Kingdom, Canada, Brazil and Mexico rising again in visitor arrivals and seasonality is normalizing. Visit Orlando reported international air arrivals are at 67% of 2019 levels year to date through July. In 2019, international visitors generated $5.7 billion in spending in the Orlando area.
U.S. Travel said while the State Department has made progress in processing other visa categories, such as H-2B and student visas, first-time applicants for visitor visas are neglected by the agency. It is in the United States' economic interest for the State Department to accelerate interviews as these visitors account for a significant portion of U.S. travel exports, the association said.
Spending losses from just three top markets—Brazil, India and Mexico—could total more than $5 billion in 2023. The travel association report said likely international travelers from those three countries (who do not already have a valid U.S. visa) found strong interest in visiting the United States, but the majority said they would likely choose another country to visit if wait times for visa interviews exceeded a year.
In Brazil, India and Mexico alone, the U.S. is losing the ability to compete for:
·      Brazil: 3.6 million visitors and $15.6 billion in spending
·      India: 3.5 million visitors and $13.3 billion in spending
·      Mexico: 7.1 million visitors and $4.1 billion in spending
The U.S. Travel Association has called on the State Department to make first-time visitor visa processing an economic priority and has shared several policy recommendations to help resolve this problem. The association's urgent calls for a solution were echoed by more than 60 bipartisan members of Congress in a recent letter to Secretary of State Antony Blinken.
For example, the Biden administration should reinstate an executive order from former President Barack Obama calling for 80% of visas worldwide to be processed within 21 days, the association recommended. The State Department also should increase consular staffing in those key markets, extend interview waiver authority for B-1 and B-2 visas, and create a process to expedite visa processing for tour groups and conventions in the US, the group said. These recommendations align with the bill introduced by Salazar and Lee.
"Spending by international travelers is critical to getting the U.S. economy back on track, and reducing visa wait times and welcoming these visitors should be a focused national priority," said Tori Emerson Barnes, Executive Vice President of Public Affairs and Policy at U.S. Travel.
"With a recession looming on the horizon, the United States simply cannot afford to turn away billions of dollars in visitor spending," added Freeman. "The Obama administration effectively addressed a similar problem and we call on the Biden administration to do the same."
A spokesperson for the State Department said the agency has been hampered by the COVID-19 pandemic and many embassies and consulates "continue to face staffing challenges that began during the pandemic." The department has bolstered staffing levels, partly by hiring diplomats' family members, to cut the wait times for visa interviews, the agency said.
"Visa processing is rebounding faster than projected, after a near-complete shutdown and freezing of resources during the pandemic," the statement said.
Grant Harris, the assistant secretary of commerce for industry and analysis, was asked during a news conference about the long waits and put part of the blame for the delays on the pandemic. He said his department was working to reduce the visa wait times.
"This is going to be something that we want to continue to work on so that we are facilitating travel to and within the United States," he said.