Editor's note: Because 2020 was an unprecedented year, we're also celebrating hotels that had significant birthdays during the pandemic since their big days were overshadowed.
Leveraging decades of experience in the hotel industry, John F. Metcalfe in 1986 had the idea to start a company that would provide sales and marketing to luxury, independent hotels and resorts so they could compete with larger chains. 
ALHI was born.
We started with a dozen select hotels and now have more than 300 carefully curated member hotels across our portfolio.
"ALHI was founded on a foundation of personal relationships which has always been the heart of the meetings industry" said ALHI President and CEO, Michael Dominguez. "We are proud that these relationships are the reason we have such a valuable voice for the independent hotel community and that we are to contribute to the success of our members and clients consistently."
As we celebrate, we thought it would be a good time to shine the spotlight on our hotel partners that are celebrating birthdays from those that just opened and are approaching their first birthday to one that's celebrating its quasquicentennial (that's the fancy word for 125th anniversary!)
Here are hotels within our collection that are also celebrating big birthdays this year. 
A Hotel Birth Announcement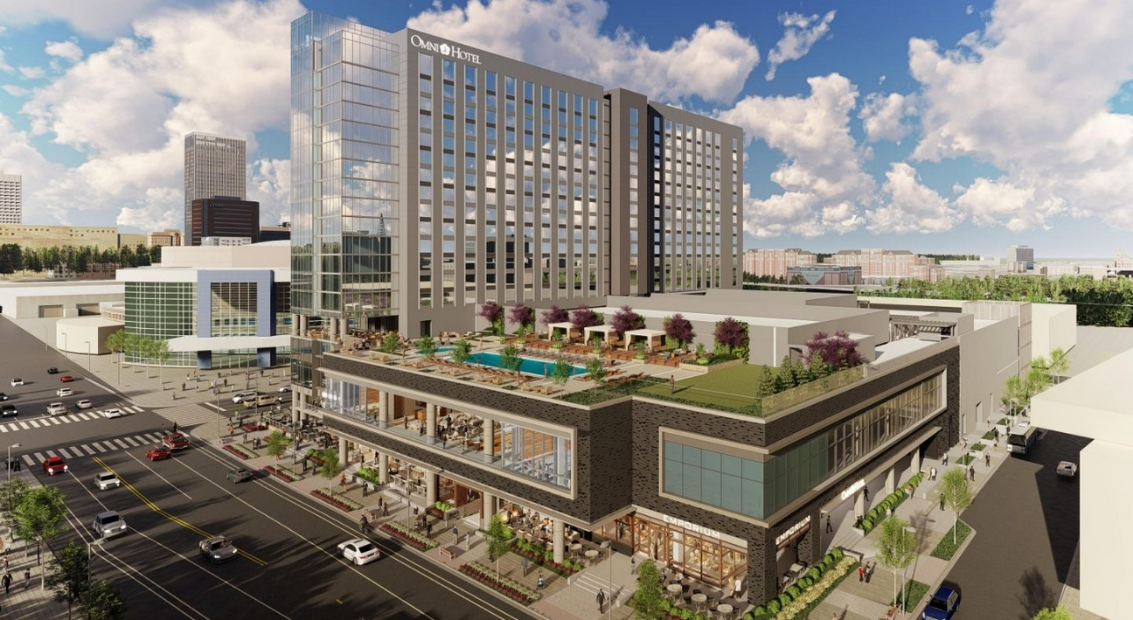 The hotel opened its doors in the Sooner State in January 2021. The sleek and sophisticated 605-room hotel boasts 76,000 square feet of meeting space, including ballrooms, breakout rooms and two outdoor venues including the event lawn adjacent to the pool deck. Omni Oklahoma City also has seven food and beverage spots, from the Double-Double walk-up burger bar to Bob's Steak & Chop House. The full-service Mokara Spa features a private room available for dining as well. The outdoor pool has private cabanas and sweeping views of nearby Scissortail Park.
And a Rebirth
The Langham, Boston: Reopening in spring 2021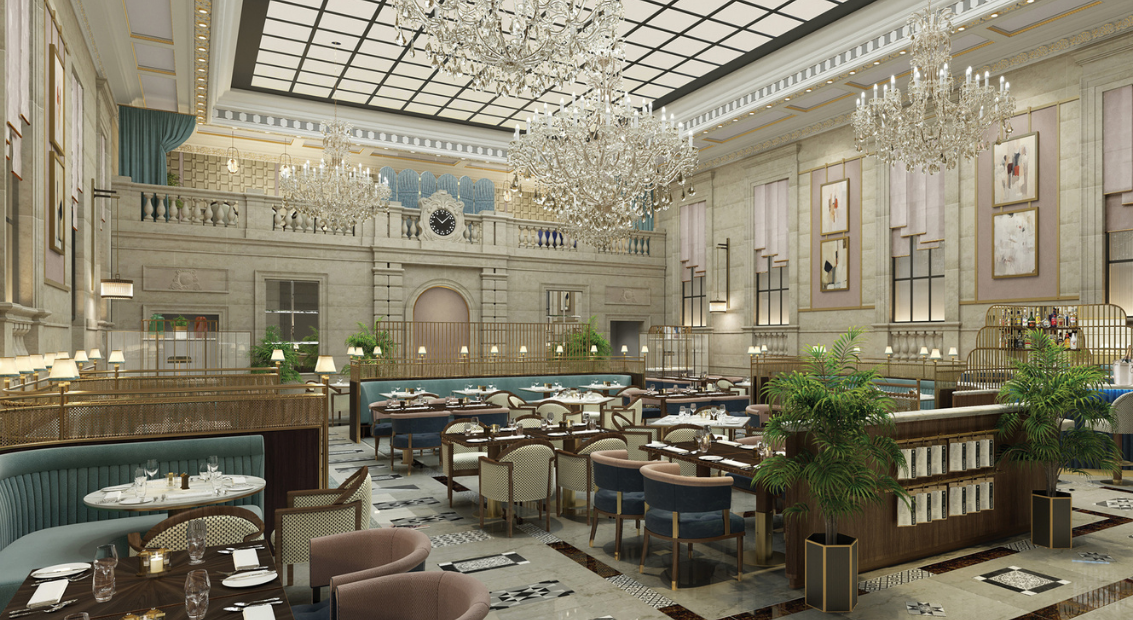 After a two-year, multi-million renovation, The Langham, Boston is reopening. A luxurious new lobby decorated in jewel tones will have a cozy fireplace, ample seating and a high-design concierge area. A new Club Lounge will feature private space where guests with Club access can meet, eat and socialize. Redesigned guest rooms and suites have brand new marble-clad bathrooms. The Langham, Boston also gave a sophisticated update to the Governor's Room, a boardroom that's decorated with historic maps sourced from the Boston Public Library. The new Lincoln Ballroom can accommodate up to 200 guests and features lots of natural light by way of a skylight flanked with chandeliers. Also, local art from renowned Boston artists will reside throughout the hotel.
Hotels Under Five
Turning One: Yours Truly in Washington, D.C.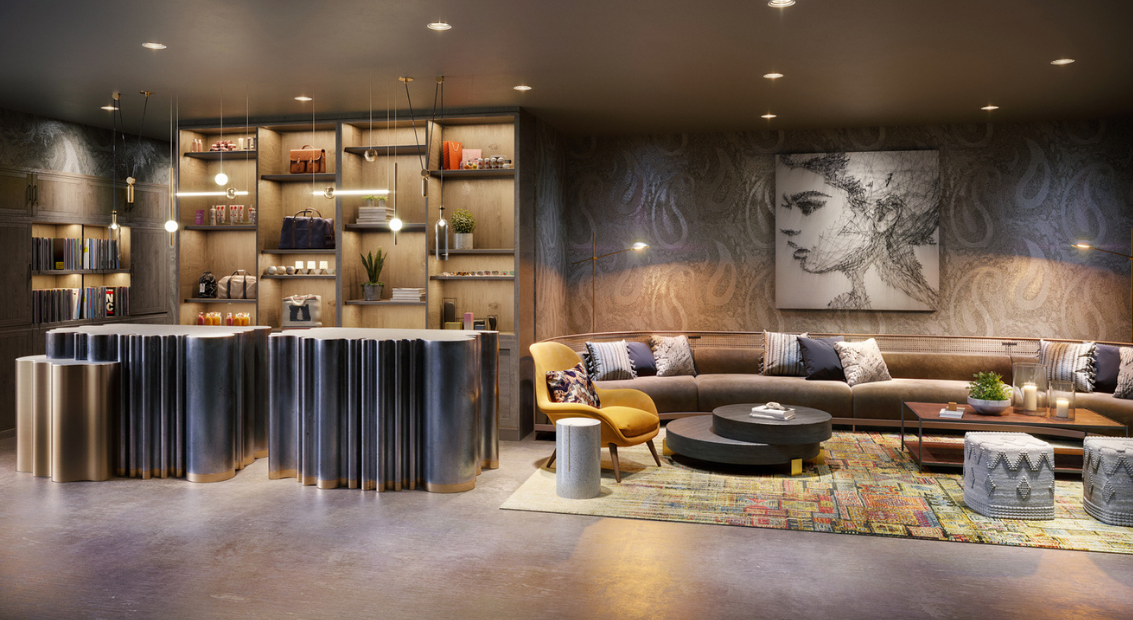 Yours Truly, a hip 355-room hotel in Washington, D.C., will celebrate its first birthday this spring. The hotel is bidding for a spot on your Instagram grid, with greenery, gorgeous macrame wall hangings and plush seating in an open-concept lobby. Fresh, customizable meeting and event spaces are tech-forward and were designed with a creative spirit. The hotel has outdoor spaces, a Studio for unique activations, a Ping Pong room and 3,400 square foot ballroom. Guests here have access to a gym with Peloton bikes and visitors can shop for records in Uncle Tony's Donut Shoppe, an on-site vinyl store.
Turning One: One&Only Mandarina in Mandarina, Mexico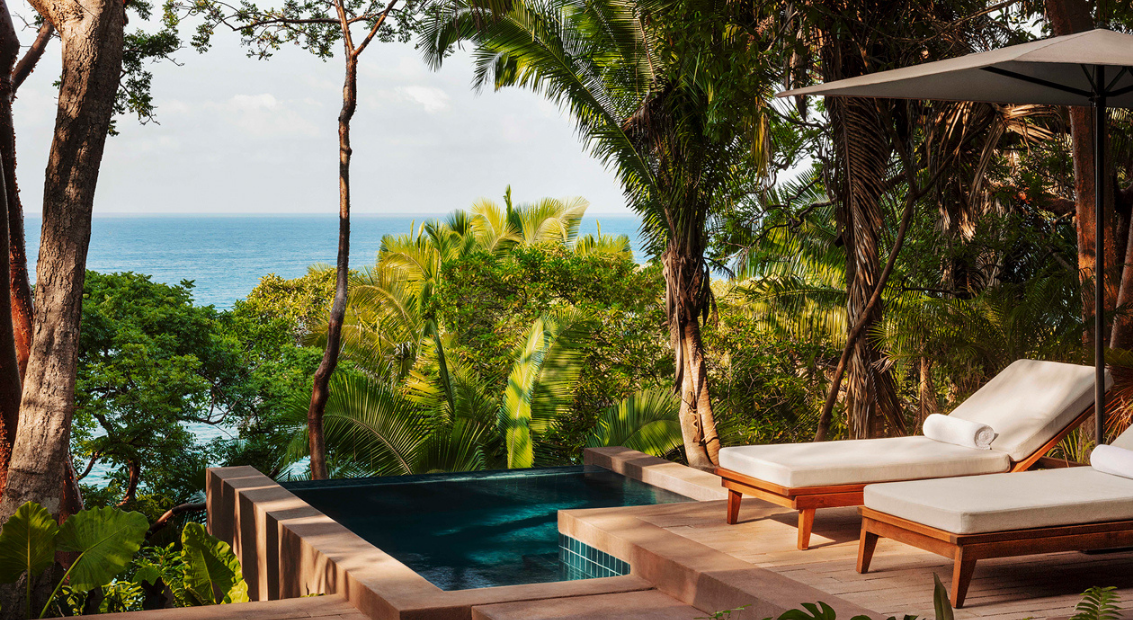 A luxe and eco-friendly property that is located in a beachfront rainforest in Riviera Nayarit, One&Only Mandarina opened in November 2020. Traditional indoor meeting facilities, including a ballroom and boardroom coalesce with outdoor areas. Guests here can choose from stays in chic, standalone tree nhouses or cliff top villas with private infinity plunge pools. The property's Jetty Beach Club is a palm-fringed cove with swimmable waters and volcanic rock reefs. Globally renowned celebrity chef Enrique Olvera prepares dishes from locally grown ingredients at Carao, the hotel's signature Mexican restaurant. 
Turning Two: Nobu Hotel Los Cabos in Cabo San Lucas, Mexico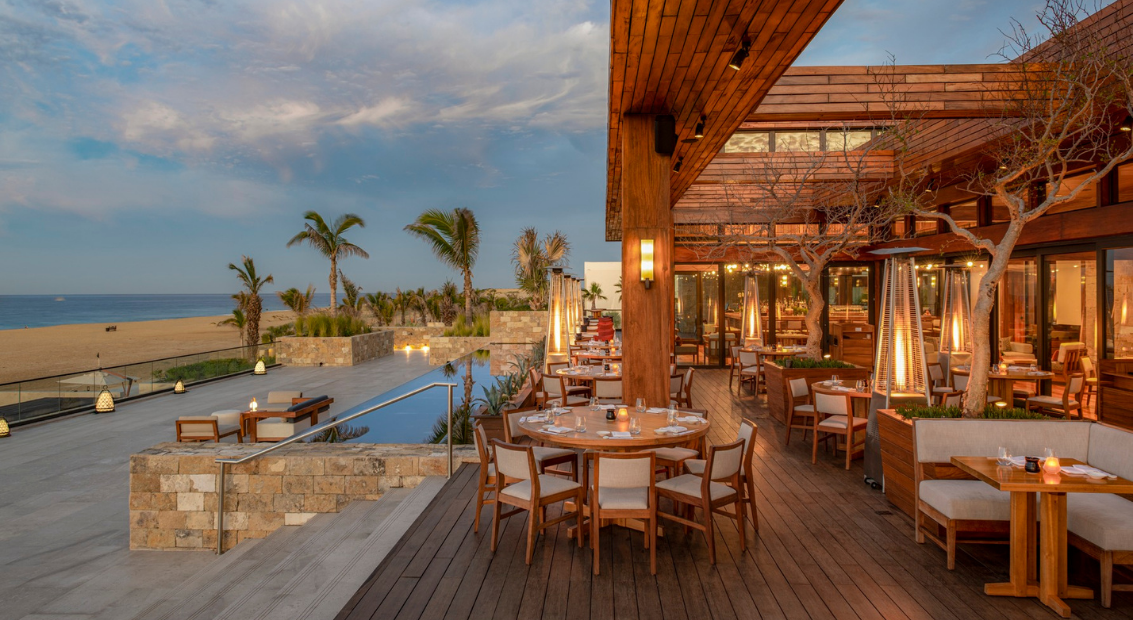 To celebrate its second birthday, Nobu Hotel Los Cabos is opening a new concept: Ardea's Steakhouse Restaurant. Menu highlights will include selections of local and imported cheese, gourmet pizzas made in a clay oven, aged meats and innovative cocktails. The restaurant will be led by Chef Paolo Della Corte. 
Hotels in their 20s and 30s
Mohegan Sun in Uncasville, Connecticut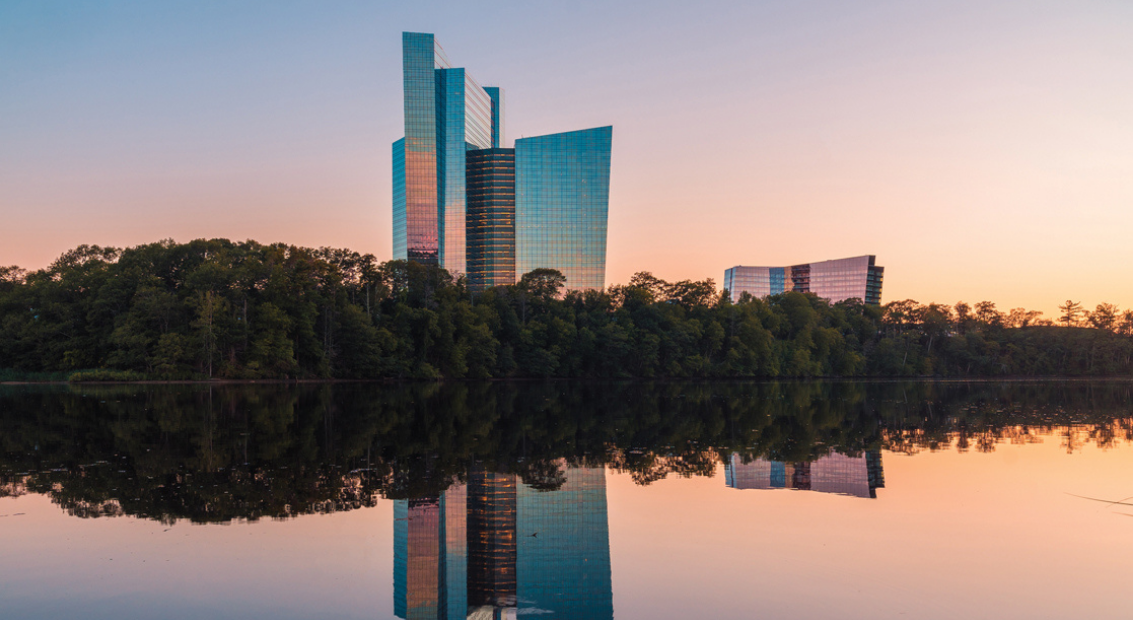 In the mid-1990s, the Mohegan Tribe was led by Chief Ralph Sturges, who played an integral role in gaining Mohegan's federal recognition prior to the historic grand opening of the hotel. Since the hotel's debut in 1996, the tribe's spirit and traditions have been imbued in the Mohegan Sun's culture. The hotel, as an example, incorporates the Spirit of Aquai into its guiding principles by creating a warm and welcoming atmosphere, developing passionate team members based on mutual respect, providing outstanding service and building long-term relationships. 
Throughout the hotel's 25-year history, it has embarked on some major expansions, including additions like the 10,000-seat Mohegan Sun Arena, a 115,00-square-foot Casino of the Sky, a 100,000 square-foot Sky Convention Center and the Shops at Mohegan Sun. The hotel's iconic 36-level Sky Tower hotel opened in 2002. Then, in 2016, Mohegan Sun opened its second hotel, the 400-room Earth Tower, which turns five this year. Steps away from the Earth Tower is the Earth Expo and Convention Center, which opened in 2018 and pushed Mohegan Sun's total meetings and conventions square past 275,000 square-feet. 
Next up for this iconic hotel? A spring opening of TAO Restaurant, a 300-seat Pan-Asian fine dining spot.
The Fairmont Orchid, a luxury resort along the pristine Kohala Coast of Hawai'i Island, is celebrating its 30th anniversary.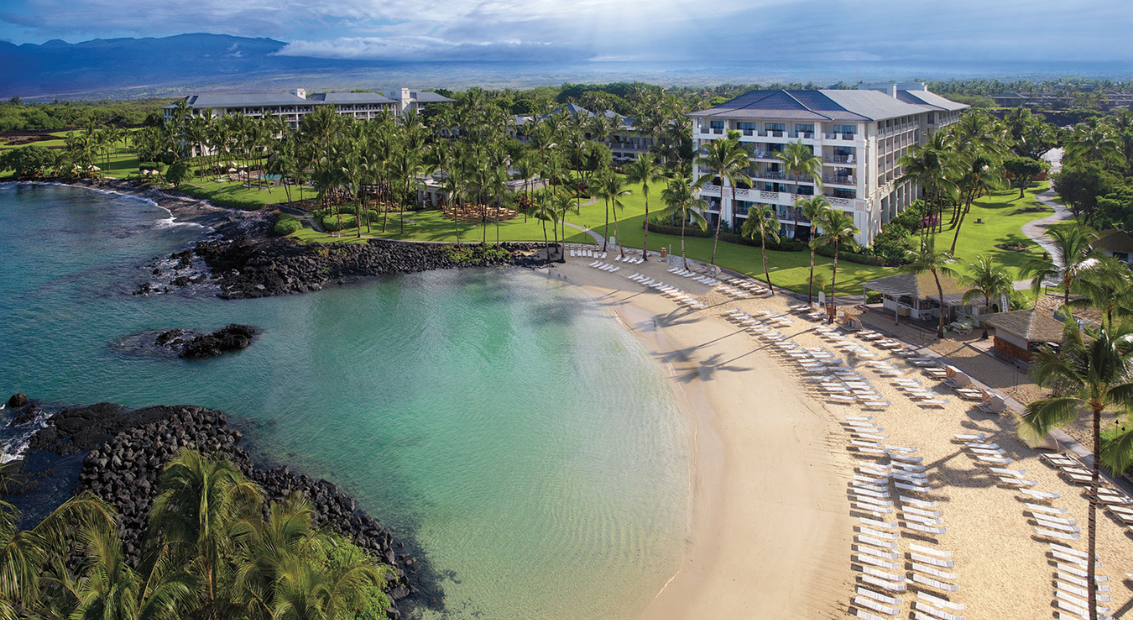 "As we reflect on Fairmont Orchid's rich history of sharing aloha with visitors from all over the world these past thirty years, we're also focused on taking strides to build a more sustainable future for new generations to enjoy this remarkable destination," shares Charles Head, Fairmont Orchid's general manager. "We've mobilized our team to maximize local purchasing, minimize waste and promote eco-friendly practices that reduce our carbon footprint. We aim to complete 30 acts of sustainability in honor of our property's 30th anniversary and we're well on our way to meeting this goal."
Fairmont Orchid planted 30 wiliwili trees in the Waikloa Dry Forest Initiative in honor of its 30th anniversary and the property has continued to partner with the non-profit organization to help promote native forest conservation through outreach, education and advocacy. 
Hotels Nearing the Century Mark
93-Year Anniversary: The Don CeSar in Saint Pete Beach, FL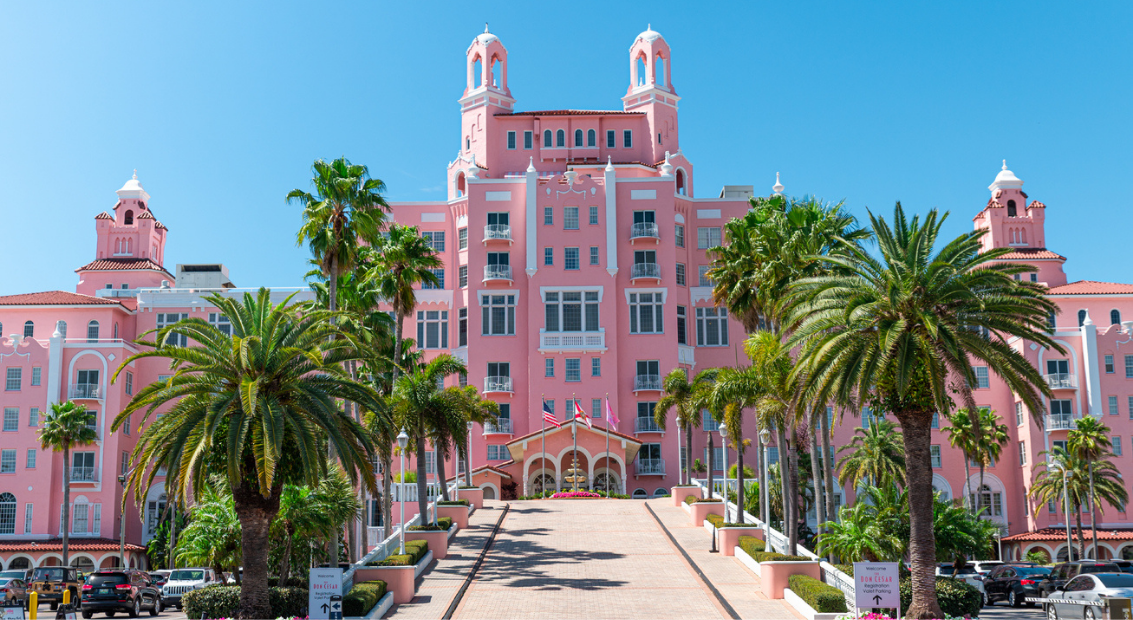 It is "The Don" of a new era as Florida's Pink Palace, a founding member of the Historic Hotels of America, advances into its 93rd year as a living legend. The historic playground for the rich & famous has been completely revived with enhancements spanning from the historic Lobby Bar to the guest rooms, and everywhere in between heightening its legendary grandeur as the sun-seekers paradise for many years to come.
95-Year Anniversary: The Biltmore Hotel in Coral Gables, FL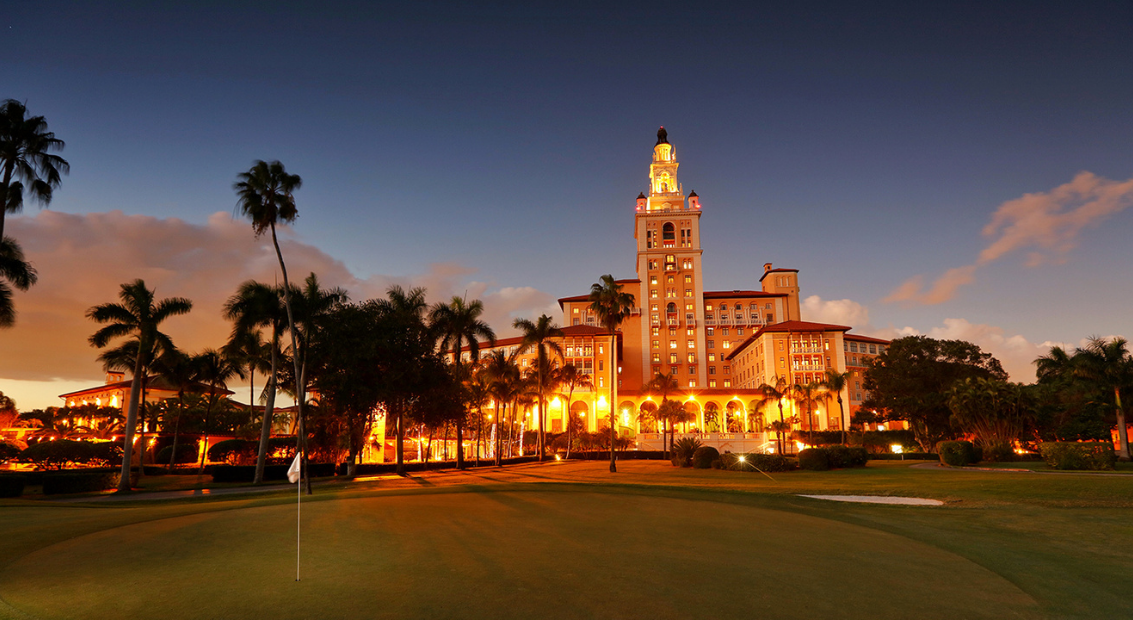 The Biltmore Hotel, a national historic landmark located in the heart of Coral Gables, celebrates 95 years since it first opened its doors on January 15, 1926. 
The Biltmore's signature and classic Mediterranean-inspired style has remained consistent throughout its history, and the resort continues to expand upon its timeless look while maintaining its status as a premier luxury hotel. Most recently, the landmark completed a $35 million renovation of the entire property, including redesigned accommodations, meeting spaces, its fitness center, and an 18-hole golf course.
Hotels Over 100
106-Year Anniversary: The Clift Royal Sonesta Hotel in San Francisco, California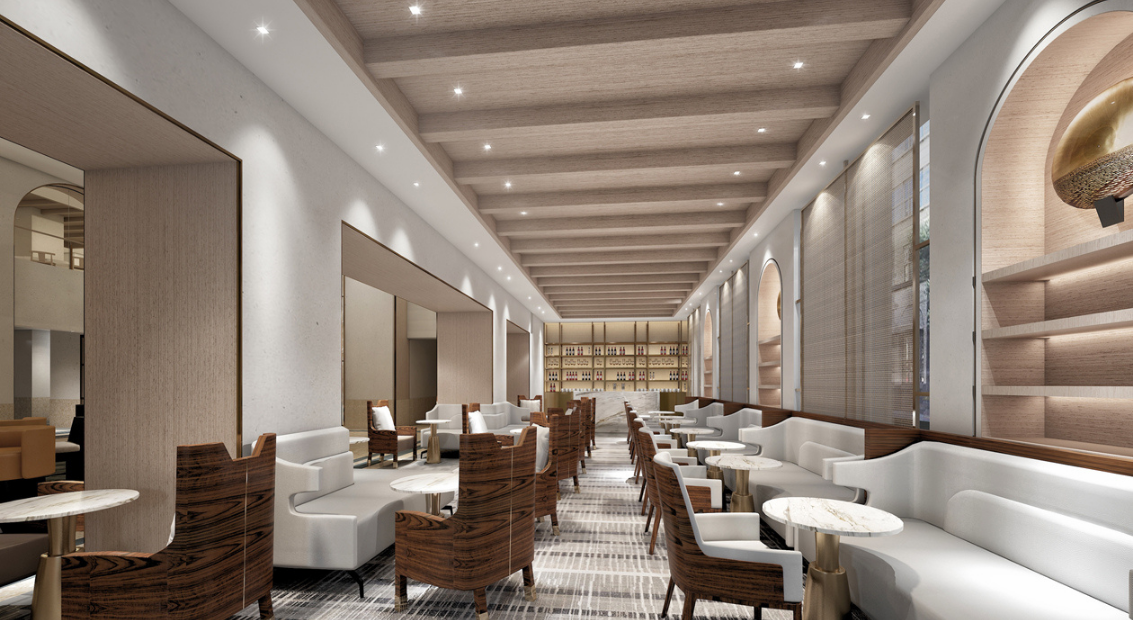 Not only is the historic Clift Royal Sonesta Hotel in San Francisco celebrating its 106th anniversary in 2021, but it's relaunching after a complete, top-to-bottom renovation. The Clift was originally constructed for a world's fair, the Panama-Pacific International Exposition in 1915, and each space in the hotel was redesigned with inspiration by that very same event. 
With a nod to the hotel's iconic past, the renovation includes dramatically updated guestrooms, an all-new modern lobby, and new meetings and events spaces. Meeting spaces received modern touches with additional natural light, including a light-filled general sessions space with soaring two-story, floor-to-ceiling windows. The Clift is also looking forward to debuting the newly reimagined, 2,300-square-foot Spanish Suite private function space, and the elegant, 1,175-square-foot Private Apartment guest room as part of its renovations. 
The Clift will be looking to celebrate its history and 106th anniversary with a series of events and interactive displays and promotions to honor the hotel's originality as well as dial back the  post-prohibition era of the Redwood Room. Festivities and dates are currently pending due to COVID-19.
125-Year Anniversary: The Breakers Palm Beach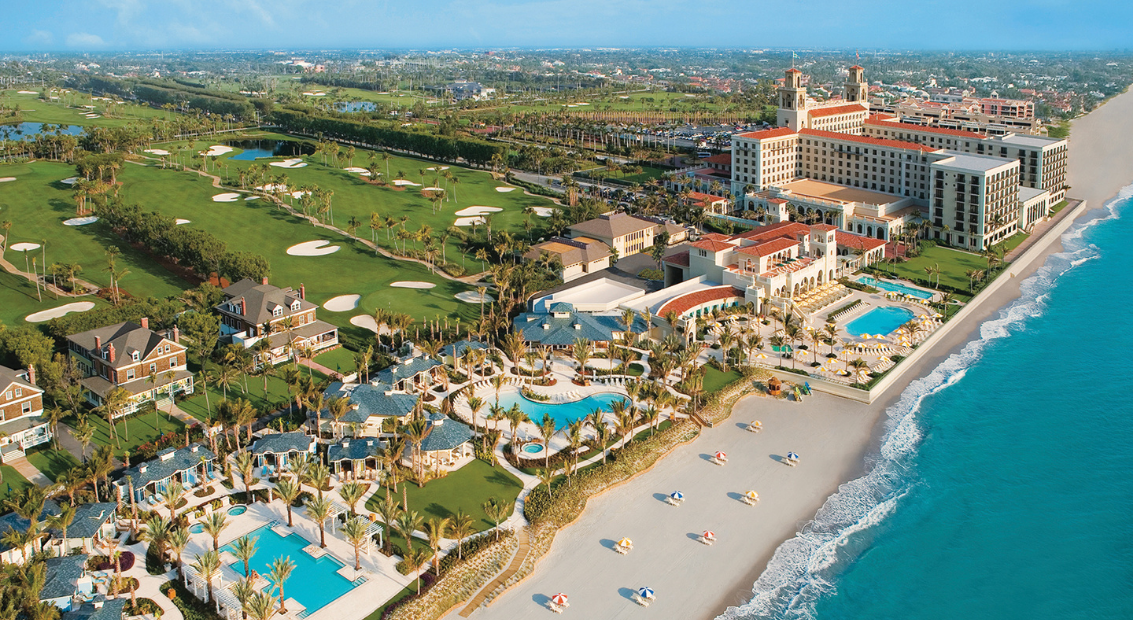 Located on the shores of Palm Beach, Florida, The Breakers was founded in 1896 by American visionary and industrialist Henry M. Flagler. Four generations later, the iconic hotel is still owned and cherished by the heirs of Flagler and his wife, Mary Lily Kenan. (In fact, The Breakers prevails today as one of just over 1,000 family-owned businesses in the U.S. that is over 100 years old and still under its original ownership). 
To celebrate its 125-year anniversary, the hotel has a number of programs in place, including  "12 Months of Giving" volunteer activities and a variety of touchpoints showcased throughout the guest experience, from illuminated exteriors to signature amenities. The Breakers is also celebrating with exclusive food and beverage experiences including a 125th Anniversary cocktail, limited-edition merchandise and more. To honor the hotel's quasquicentennial anniversary, the  State of Florida and the Town of Palm Beach recognized January 16, 2021 as "The Breakers Palm Beach Anniversary Day."