After a multi-million dollar renovation with cues to all eras of the hotel's history, Town and Country Resort offers a truly unique experience with a chic yet casual Southern California vibe. A new mid-century modern designed lobby, with plenty of check in space, welcomes guests with a signature marquee sign over the desk. The adjacent Monkey Bar, with seating indoors or on the fire pit patio, offers craft cocktails and seasonal live music.

Starting from 250-square-feet, all 671 newly renovated guest rooms and suites, feature platform beds, work desks,  modern amenities, quick access to the pool and valley views. The new design evokes a casual California aesthetic that draws groups to create memories and make connections with one another, the destination, and the nostalgia of the past.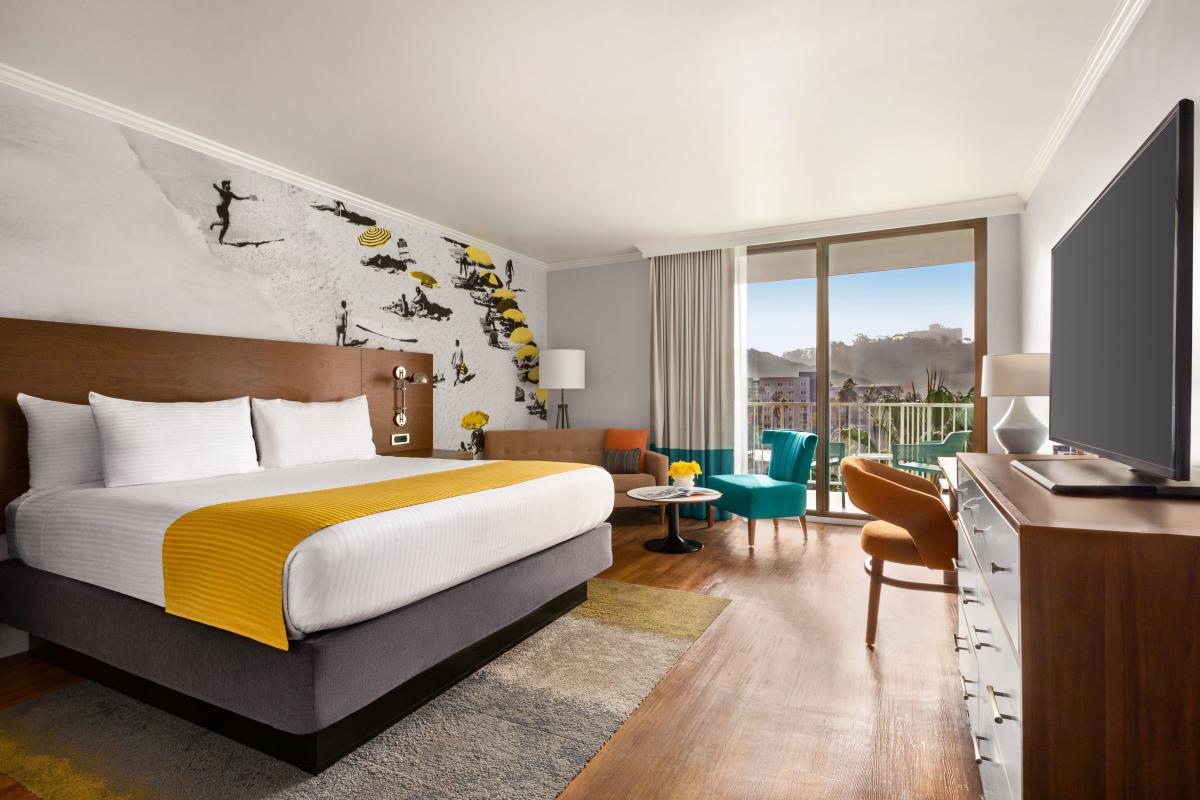 The resort offers a selection of suites and junior suites, including a selection of one-bedroom and two-bedroom accommodations ranging from 365 - 750 square feet featuring spacious seating and private balconies.  
The Skyline Suite, located in the top-floor, offers a 1,100 square foot escape with wall-to-wall windows, a private parlor and seating area, as well as a dining room and wet bar. In addition, groups can enjoy the views from the resort and Mission Valley from an oversized balcony.
Groups will also find the adjacent Fashion Valley luxury shopping center, a quick walk over the bridge from the resort, an easy solution to find a forgotten item or indulge in some after meeting retail therapy.