With health and wellness at the forefront of the news cycle, spas at hotels and resorts are increasingly becoming a hot commodity.
"A spa that is onsite is something that's becoming more and more important," said John Paladino, owner and founder of Scottsdale-based Milestone Meetings.
Analysts predict the spa market is poised to grow by more than $22 billion during the 2021-2025 period. In response, resorts are ramping up their spa offerings to lure both travelers and meeting groups.
Many ALHI properties used last year's downtime to renovate and expand their spas and upgrade their spa menus. Read on to learn more about updated spaces and offerings.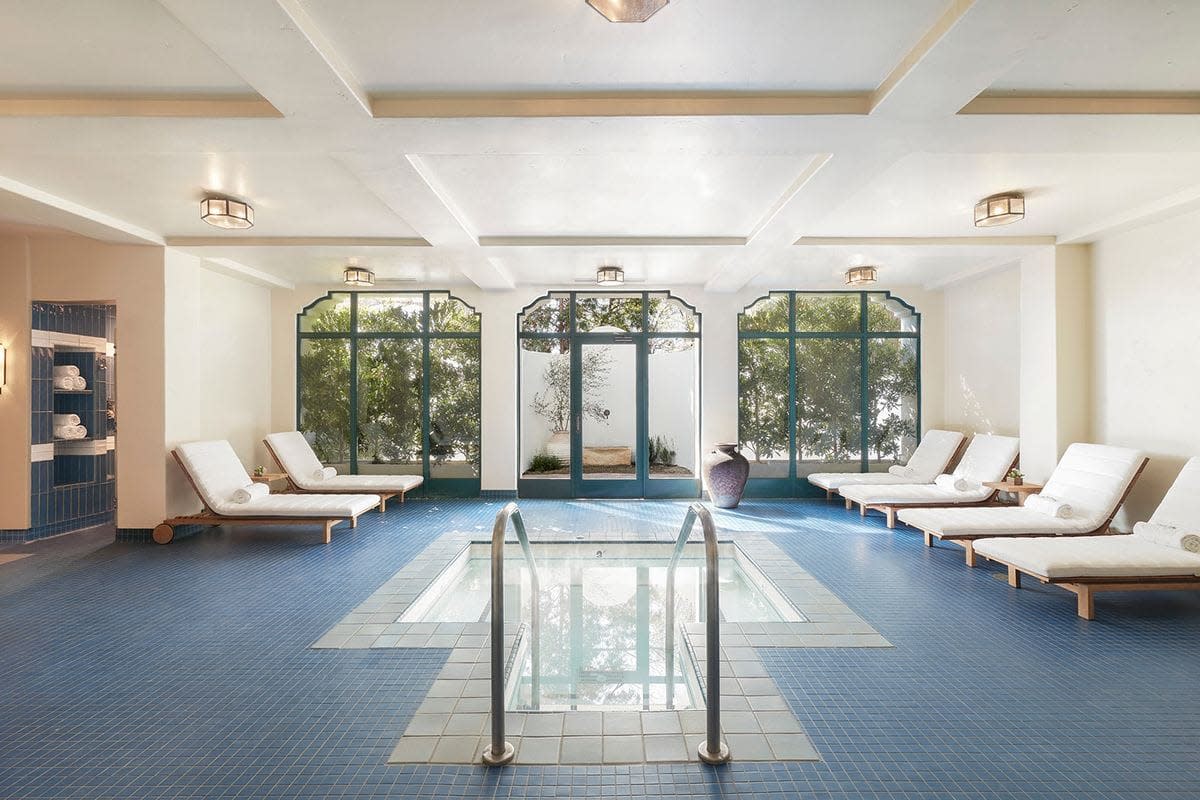 Spa Ojai
---
Zen Capital
Set within the holistic haven of Ojai Valley, Southern California's unofficial "Zen Capital," the Ojai Valley Inn's 31,000-square-foot Spa Village is luring back guests with exquisite new spaces to bliss out after a $5 million refresh.
Along with its 24 treatment rooms, Spa Ojai is now home to an expanded serenity lounge glowing with natural light, a new cold plunge on the men's side and a dedicated quiet room on the women's side. That is all in addition to the spa's two pools, five whirlpools, steam rooms, saunas, outdoor courtyard, spa cafe, spa boutique, and fitness facilities.
Above Spa Ojai, the property also redesigned its two 1,500-square-foot, two-bedroom Sunset and Moonrise Penthouse suites. Part of the more than 1.5 million dedicated to the redesign includes outdoor seating in tranquil, private spaces, as well as luxurious touches such as custom furniture and lighting, and deep soaking tubs.
The Spa Ojai team also recently reintroduced its signature Native American experience for individual guests or small groups, in a private setting. The Kuyam, a Chumash Native American Indian word that means "a place to rest together," combines self-applied desert clay with essential oils, intense dry heat, and inhalation therapy in a sauna-like environment. Groups can also meet in the Artist Cottage & Apothecary to create a take-home reminder of the serenity found in the Ojai Valley.
The Ojai Valley Inn, which spans 220 acres of oak trees in the Topa Topa Mountains, is one of a handful of spa properties within the ALHI portfolio that have undergone recent renovations geared toward relaxation and rejuvenation.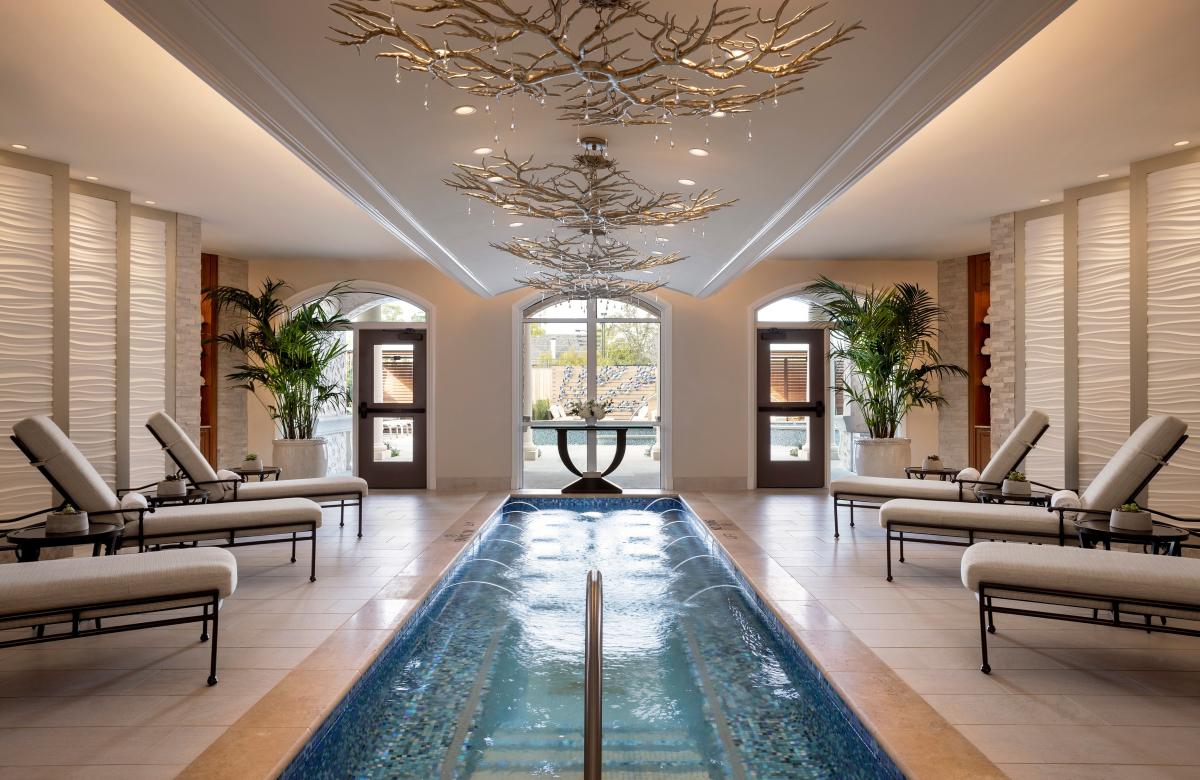 The Houstonian
---
The Largest Spa in Texas
In January 2020, the 27-acre Houstonian Hotel, Club & Spa (a 30-minute drive from both Houston Intercontinental Airport and Hobby Airport) began a $65 million master plan that included the renovation and expansion of Trellis Spa, making it the largest luxury spa in Texas. The spa now spans 26,500 square feet of combined indoor and outdoor space. At the heart of Trellis Spa is the new Soaking Pools & Garden, a 6,500- square-foot space featuring hot and cold bathing therapies, private cabanas, a meditation garden and an event lawn.
Trellis' new dining room can host groups of up to 24, or up to 32 on the patio. Perched among the treetops, the floor-to-ceiling windows look out on a tranquil landscape, the perfect backdrop for dining on fresh, healthy fare from the Houstonian's executive chef.
This spring, Trellis Spa debuted two exclusive touchless treatment tables from Gharieni, considered the Rolls Royce of spa equipment, offered nowhere else in the U.S. The Cellis Slimming treatment is a non-invasive, no-touch therapy that stimulates the body's natural detoxification process to diminish the appearance of cellulite. Far infrared, plasma and light therapy work in concert in the MLX Dome to increase metabolism and energy levels, as well as promote detoxification, reduce inflammation and promote facial rejuvenation for a sauna-like experience.
The Houstonian's spa group sales coordinators collaborate with meeting and event planners to customize retreats for their clients to best suit groups of six or more.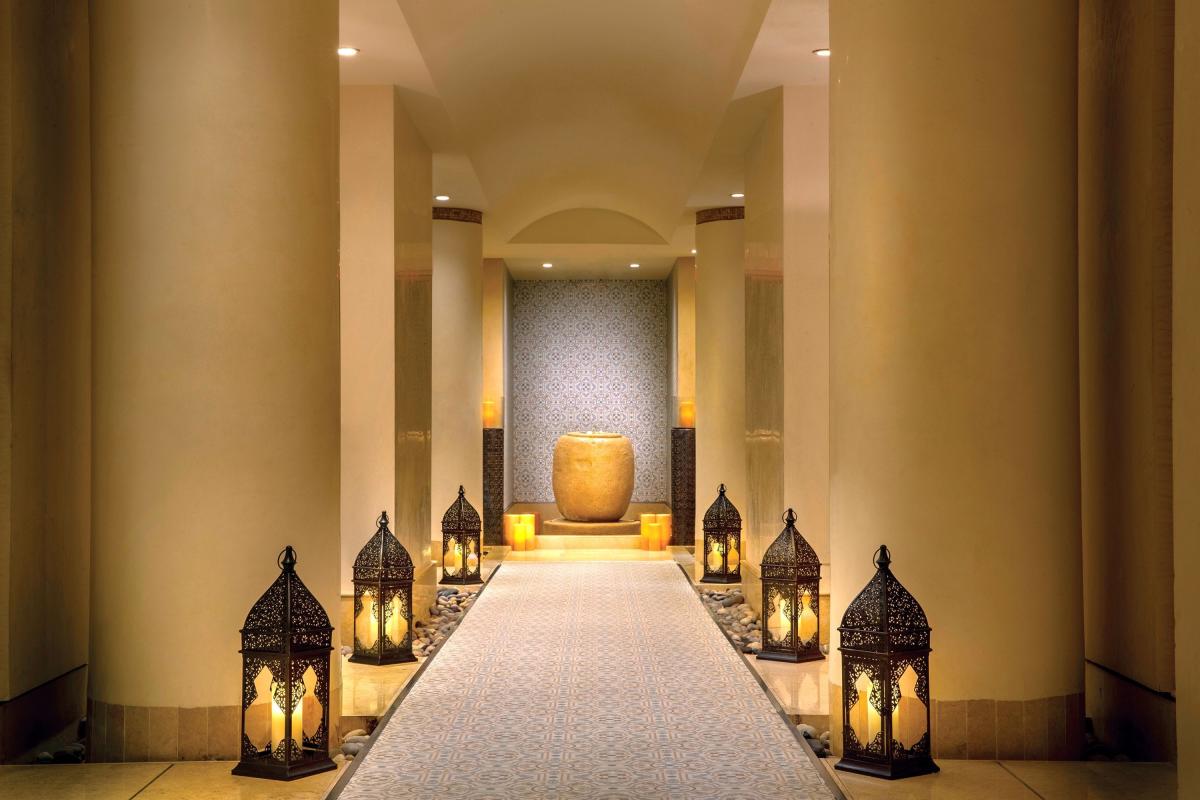 The Biltmore
---
Relaxation, Florida Style
As part of The Biltmore Hotel Miami Coral Gables' $30 million in renovations, the 12,000-square-foot Biltmore Spa was refreshed with new windows and a new color scheme of soft whites and natural wood tones. The spa also added an interactive BABOR Beauty Bar and retail space to its boutique; BABOR skincare products are used in the spa's facials.
"After a year of challenges, with health being at the forefront of everyone's minds, we see an increased need for programs that cater to wellness; and now our newest enhancements provide even more options for members and hotel guests." said Matthias Kammerer, managing director at The Biltmore Hotel.
The spa's signature Guava Massage, a throwback to when the land where the hotel sits was nothing but guava fields, blends a tension-reducing Swedish massage with the anti-aging benefits of the super fruit for a relaxing sensory experience.
The Biltmore's spa director also works with planners to incorporate fitness with healthy food and drinks - known as Benessere Breaks - into group and meeting programming as breakout sessions.
The boutique Island Spa at Caribe Royale Orlando was also recently renovated, with all new hard and soft goods in its treatment rooms.
Island Spa, which is expected to open next in June, provides customized treatments and works with clients to best suit their needs. Featured treatments include the Heated Shells, during which heated shells are used to restore energy and relieve tight muscles, while a cool stone face massage relaxes the mind.
---
Portfolio Spas
In addition to ALHI's renovated spas, the ALHI portfolio includes 32 designated spa properties, and other hotels and resorts that feature amazing spas, many of which are rated Forbes Travel Guide Five-Star Spas. For example, The Spa at Sea Island at The Cloister at Sea Island, situated on a private island in Georgia's Golden Isles, brings the outside in with a dash of southern comfort, and a labyrinth to calm the mind. The 42,000-square-foot spa at Eau Palm Beach Resort & Spa is a wonderland for relieving stress. The Spa at The Broadmoor in Colorado Springs is known internationally for its approach to health and relaxation, as well as its innovative services, such as facial cupping and ice therapy skincare enhancements.
Arizona's desert is a place of respite and rejuvenation, including a host of spas in the Scottsdale area. Well & Being Spa at the Fairmont Scottsdale Princess draws inspiration for treatments from the surrounding Arizona landscape.
For more on these and other spa properties throughout the ALHI collection, please visit our portfolio.